Welcome to Succedict.com! I'm so glad you're here.
I believe that everyone deserves to live a meaningful life. My goal is to help people live theirs with meaning and purpose, to help them through their day-to-day lives with meaningful messages that will inspire them and keep them going.
I believe that words have the power to change the world for the better. That's why I've created this blog, so I can inspire the world with my quotations, and spread joy and positivity through my work!
This is a place where you can find inspirational quotes on almost any topic. I'm here to help you get your life back on track, so why not start by finding a quote that will motivate you to take care of yourself and make sure that you are living the life you want?
Hi, I am Nitin Namdeo, the founder of this blog. I love reading books and spending time with nature. I am a creative writer, blogger, thinker, and observer living in India.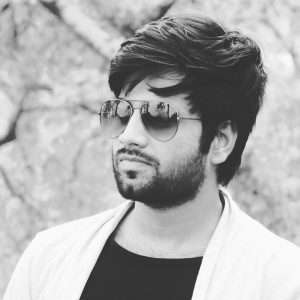 I've always been interested in writing but never seemed to find the time for it until recently. When I started my blog Succedict.com, I knew that it would be a place where I could share inspiring quotes from all over the world with others who are looking for something positive to read.
I love quotes. They are such a great way to express yourself and inspire others. In fact, I've always been inspired by them—and now more than ever I want to share them with others so they can find their own inspiration through my words!
I write about the things that inspire me. The things that make me laugh or cry—the memories that linger in your mind long after you've seen them. The things that have shaped who I am as a person, and who I hope to be as an individual. My blog is an ode to the people who inspire me and the ideas that motivate me.
My blog is about finding inspiration in all kinds of places, from art to nature to the people around us. You'll find quotes here that make you feel a little bit better about life—that's the idea at least!
I started this blog because I was passionate about learning about the works of great thinkers, writers, and artists. There are so many amazing quotes out there that can help us live our lives better—and make us more effective at what we do.
I hope that you can use this space as an opportunity to travel through new ideas, take a break from the monotony of everyday life, and find inspiration for your journey toward happiness.
Note: It is important to remember that life is full of challenges and setbacks. If you are feeling down, don't give up. Instead, look at the bright side and try to see things from another perspective. You can always find inspiration in other people's lives. Read inspiring quotes and watch motivational movies. Find something that makes you happy and focus on that.
Follow Me: