What would you say if I told you that you don't have to worry about anything? That you can focus on yourself and get whatever you want out of life? Well, that's exactly what these quotes about focusing on yourself are going to tell you.
Focusing on yourself means being aware of who you are and where you stand in life. It also means taking care of yourself physically, mentally, emotionally, spiritually, and financially. When you focus on yourself, you become more mindful of your actions and decisions. This helps you live a happier and healthier life.
Here are some inspiring quotes about focusing on yourself. They'll give you the motivation you need to start living your dreams today.
Focus on your opinion of yourself and not the opinion others have of you.

– Winnie Harlow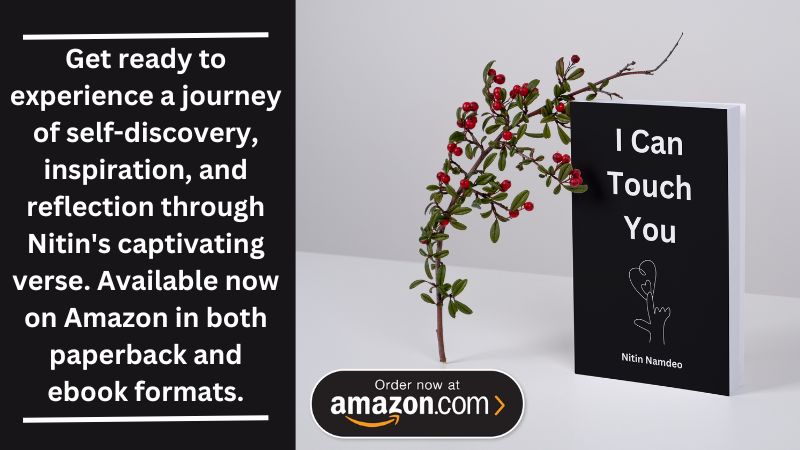 Focus On Yourself Quotes
1. "Listen to your conscience and not the crowd." – Nitin Namdeo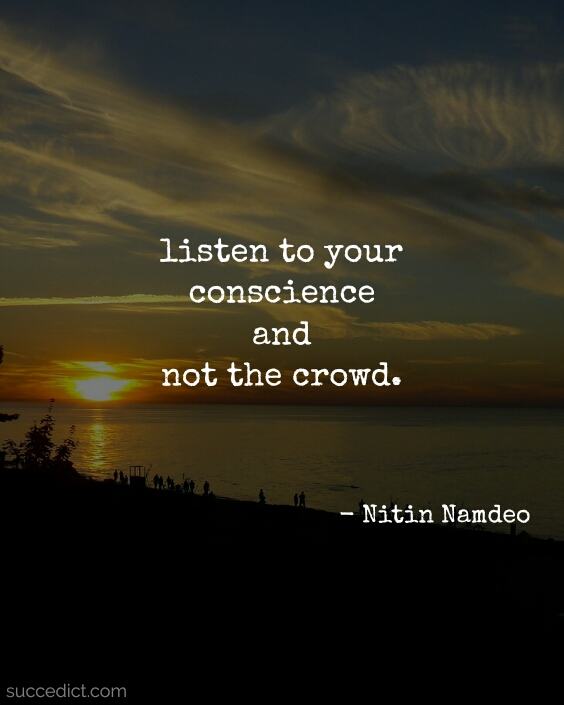 2. "You have your own life, why waste it on focusing on others." – Nitin Namdeo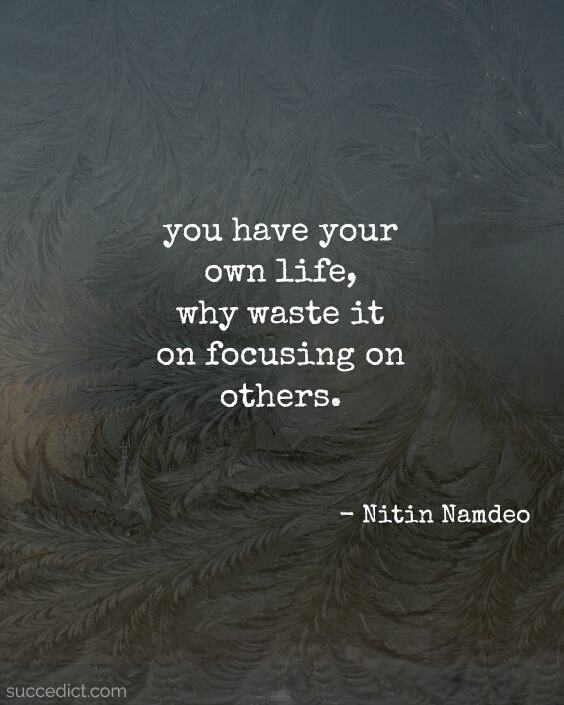 3. "When you focus on yourself you create more self-worth." – Nitin Namdeo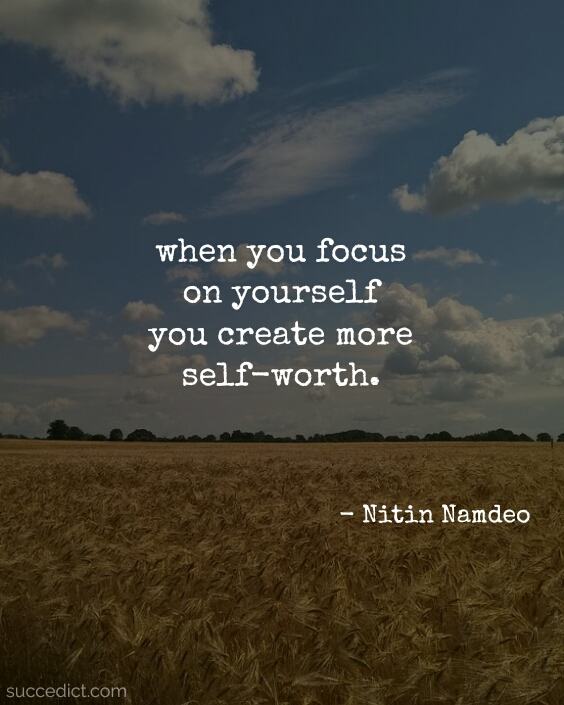 4. "Everyone has their own life and you too." – Nitin Namdeo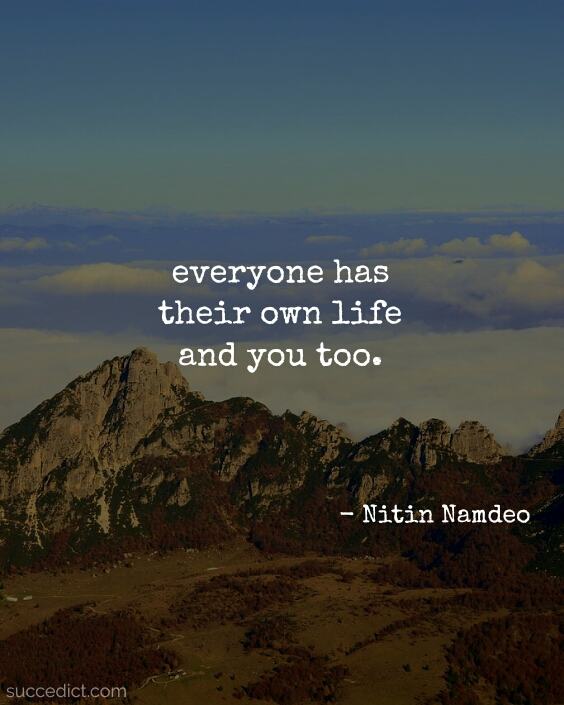 5. "The more you focus on yourself, the less you care about bullshit around you." – Nitin Namdeo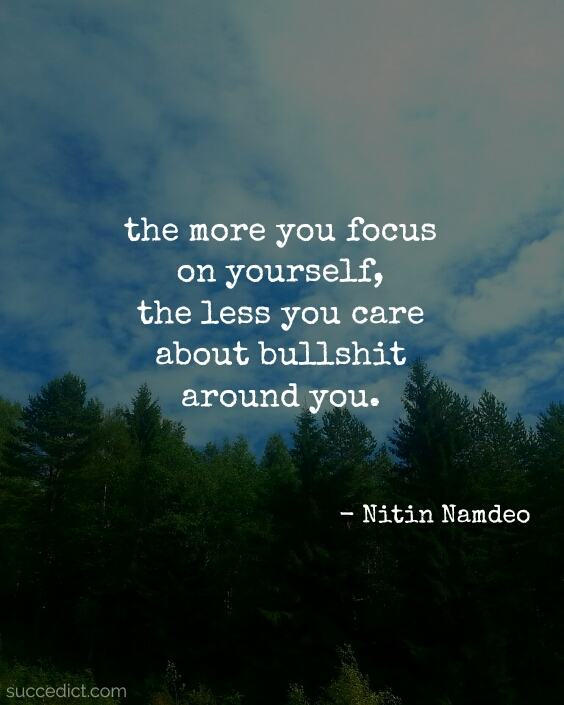 6. "In a world of chaos, you are your only roadmap." – Nitin Namdeo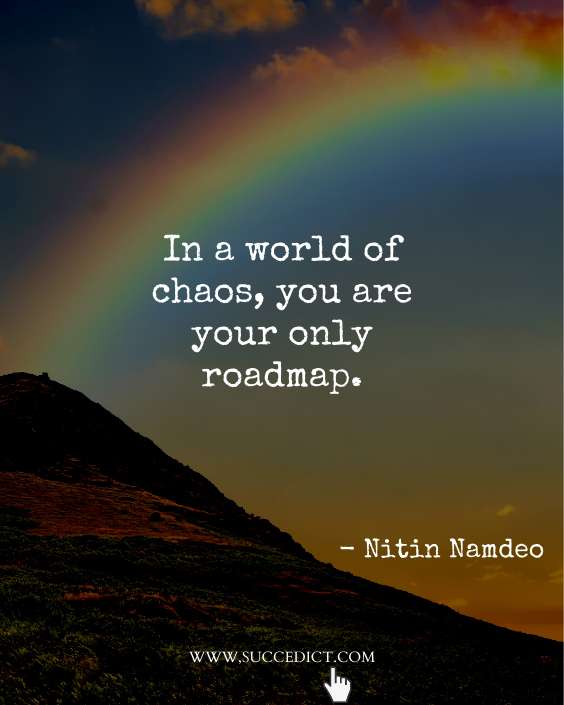 7. "You didn't lose; you just lost your focus from yourself." – Nitin Namdeo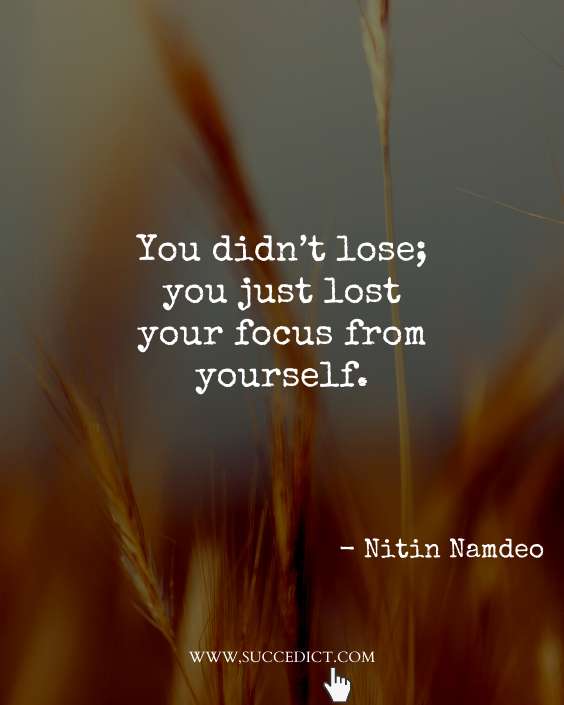 8. "Pay attention to your thoughts; it creates both miracles and disasters." – Nitin Namdeo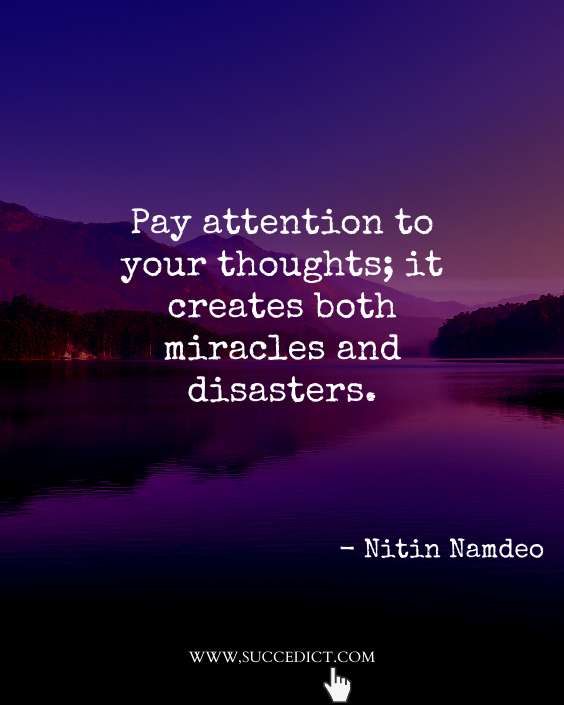 9. "You will lose so many people when you start the journey to yourself." – Nitin Namdeo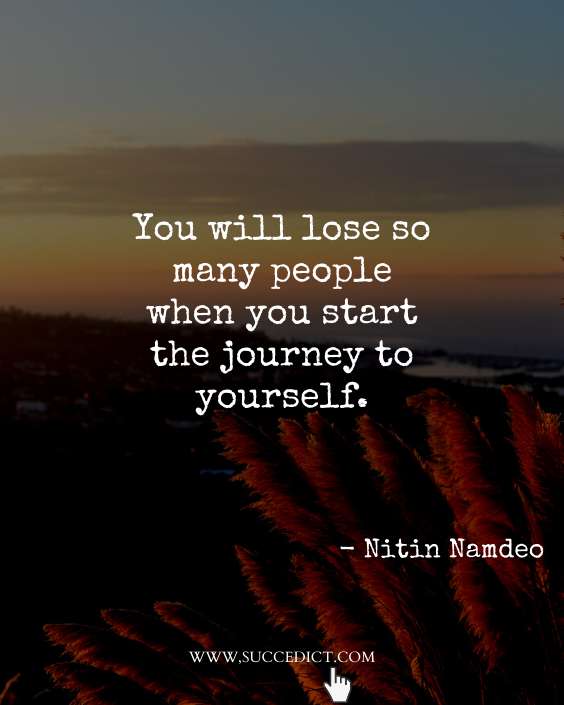 10. "When you shift your attention to yourself, there are countless opportunities to explore." – Nitin Namdeo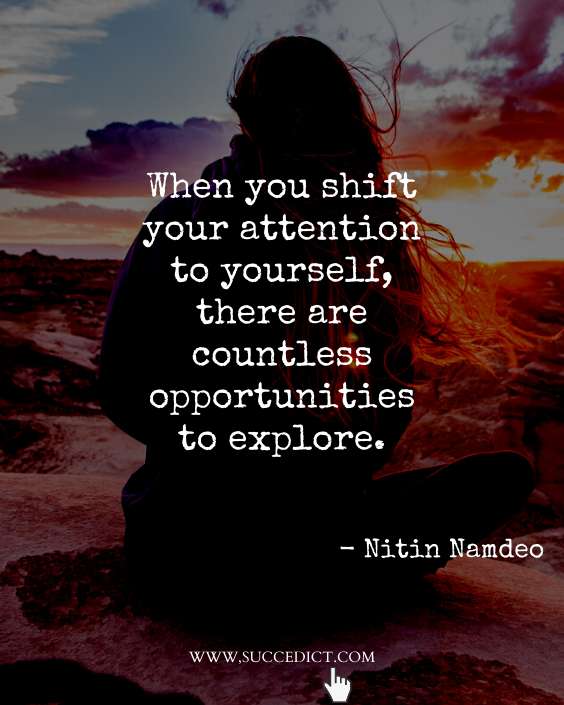 Inspirational Speech On Focusing On Yourself Not Others
Inspirational Self-Focus Quotes
11. "Don't focus on the competition, focus on ways to make yourself better." – Hopal Green
12. "You've sacrificed too much for others. Now do the same for yourself." – Mitta Xinindlu
13. "Focus on your work. Do what you're great at. Don't compare yourself to others and or waste time criticizing the lives and work of others. Do what matters most to you and make a difference doing that." – Germany Kent
14. "Make you the priority of your life."
15. "The only thing I'm committed right now is bettering myself."
16. "Focus on yourself. Don't get lost in other people."
17. "Never feel guilty for doing what's best for you."
18. "Spend a little more time trying to make something of yourself and a little less time trying to impress people."
19. "Stress, anxiety and depression are caused when we are living to please others."
20. "keep your eyes on your paper. What is for them is for them, and what is for you is for you."
21. "Focus on being productive instead of being busy." – Tim Ferris
22. "Focus on whatever enhances your growth. Stop focusing on distractions that will take you away from your purpose."
23. "Never feel guilty for doing what is best for you."
24. "Focus on yourself. Don't get lost in other people."
25. "If you are searching for that one person that will change your life, take a look in the mirror."
26. "Focus on your goal. Don't look in any direction but ahead."
27. "Instead of worrying about what you cannot control, shift your energy to what you can create."
28. " Your life isn't yours if you constantly care what others think."
29. "You move differently when you know your power."
30. "FIND YOUR FIRE"
More Quotes About Focusing on Yourself
31. "The best way to remove obstacles from your path of success is to focus only on yourself, and on your actions." – Nitin Namdeo
32. "Only the work you do is beneficial for you, what others are doing is the matter of their life, you just concentrate on your work." – Nitin Namdeo
33. "To rise above the average and do something different requires more focus on oneself." – Nitin Namdeo
34. "Focusing on yourself does not mean that you are selfish, but it means that you care about your life and goals." – Nitin Namdeo
35. "Just look inside you, and you will realize that there is no competition, just life." – Nitin Namdeo
36. "The only easy and effective way to improve the quality of your life is to focus on the quality of your life." – Nitin Namdeo
37. "Everyone is doing what is good for them." – Nitin Namdeo
38. "When you start caring more about what people are thinking about you, then you lost focus from yourself." – Nitin Namdeo
39. "It is futile to look outside when you know that you are the creator of your own destiny." – Nitin Namdeo
40. "All the great opportunities are within you but you just lost your focus from yourself." – Nitin Namdeo
41. "It's completely pointless to looking for your way in other people's life." – Nitin Namdeo
42. "If it's not in accordance with your inner peace, change it." – Nitin Namdeo
43. "Life is all about maintaining the balance between the world as it is and accepting yourself as you are." – Nitin Namdeo
44. "There will be a time in life when you realize that your attention to you is more important than theirs." – Nitin Namdeo
45. "You have everything that can help you live a wonderful life, you just need to look inside you." – Nitin Namdeo
46. "Those who know their worth only focus on their own work." – Nitin Namdeo
47. "Be fearless, be yourself, love yourself." – Nitin Namdeo
48. "When you are aware of yourself you don't afraid of change." – Nitin Namdeo
49. "To live the life of your dreams, focus on yourself and your goals." – Nitin Namdeo
50. "You can't love yourself without completely knowing yourself." – Nitin Namdeo
51. "Focusing on who you are, and pursuing opportunities to improve your abilities, allows you to be in acceptance of yourself. This makes you a beautiful person who could care less about what others think of you." – Ellen J. Barrier
Self Focus Quotes Images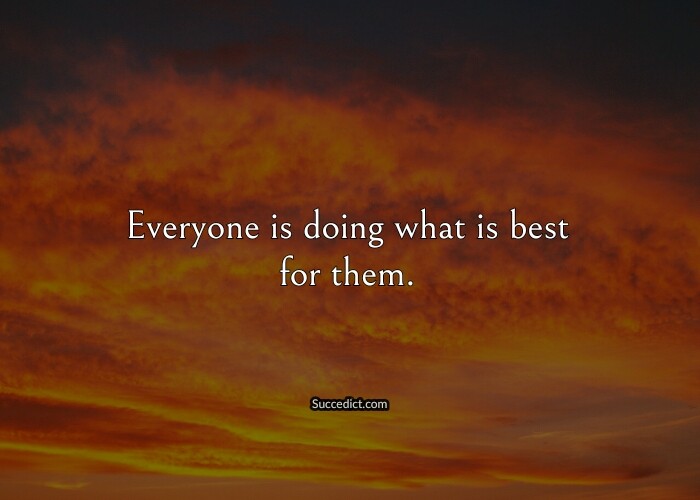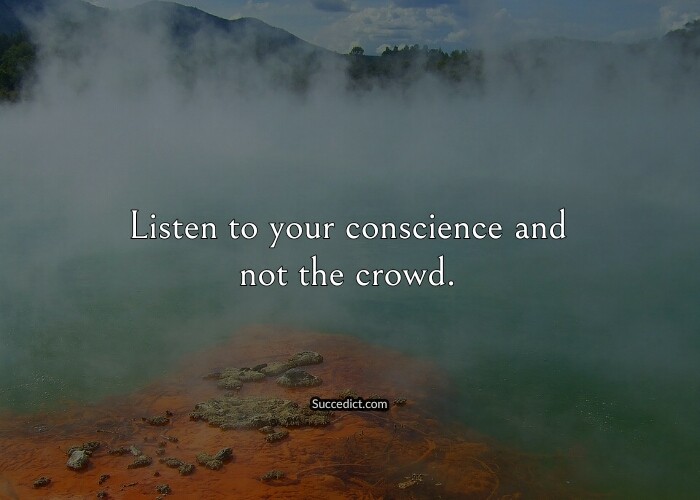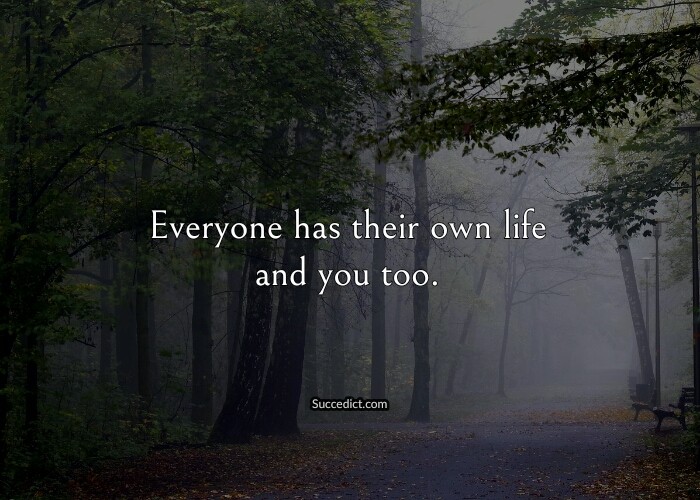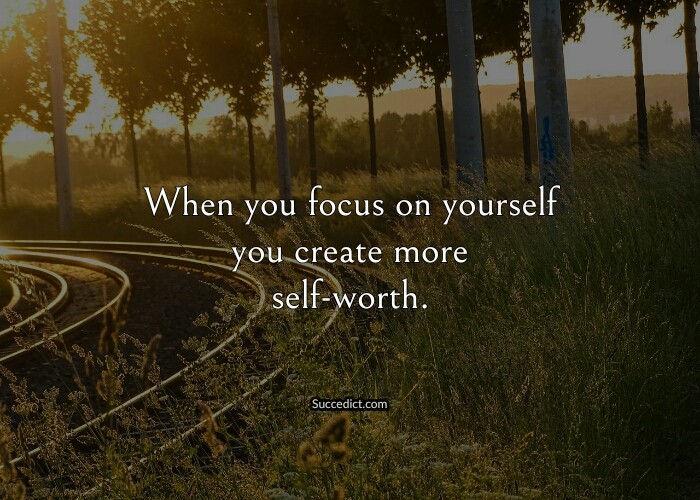 Also Read:
Share This: