No matter what the circumstances are, if you are of an optimistic ideology then you will always find a way out. When you always hope for the best, your brain starts giving you ways to reach that good and you move forward successfully in life. I hope these Quotes About Hope will give you the strength to overcome all your difficulties.
As long as we have hope, we have direction, the energy to move, and the map to move by.

– Lao Tzu
Do you know there's a certain segment of the population that's ironically [experiencing wealth, happiness, pleasure, love, freedom, and confidence] even at this time of crisis. If you are interested in knowing what they know CLICK HERE.
Short Hope Quotes
1. "There is no great future without great hope." – Nitin Namdeo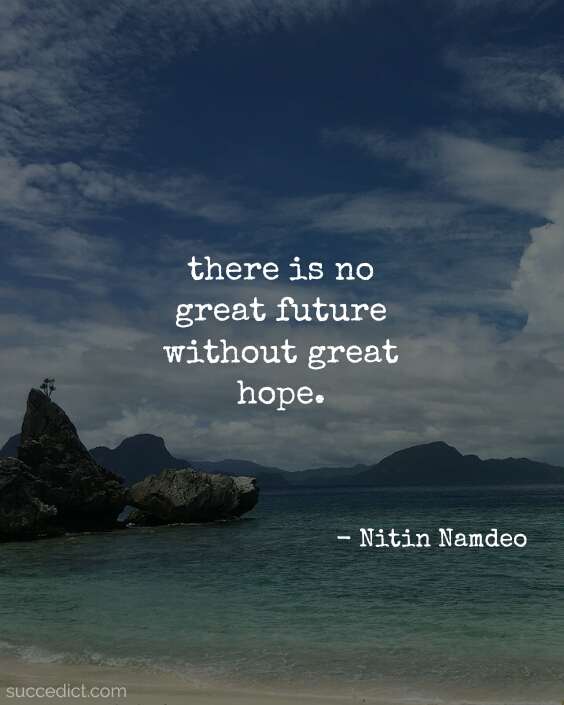 2. "Keep your hope alive to experience a vibrant life." – Nitin Namdeo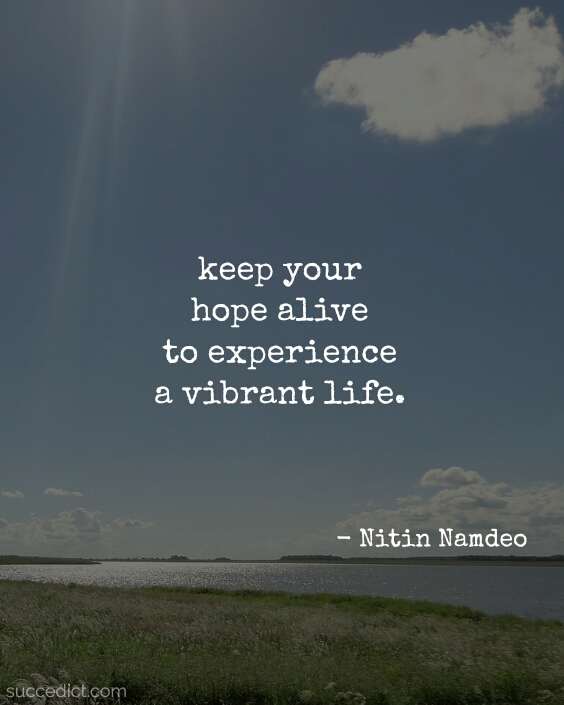 3. "You give your best when you hope for the best." – Nitin Namdeo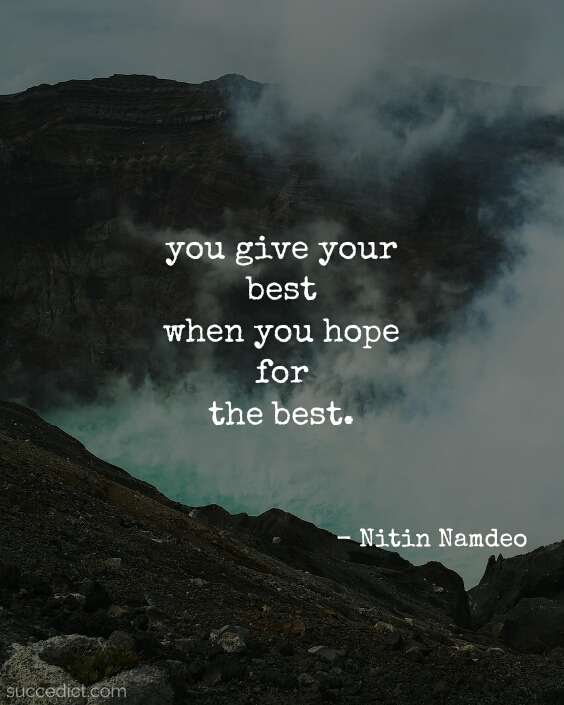 4. "Hope and despair are never together." – Nitin Namdeo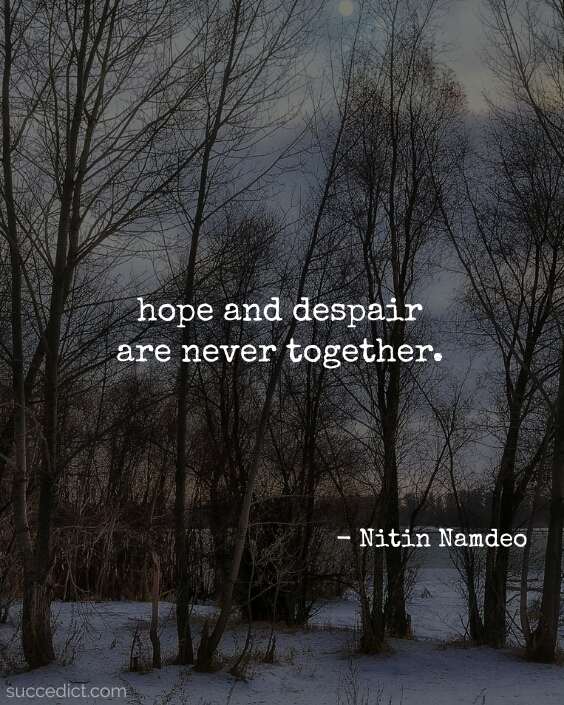 5. "Even a little ray of hope has the potential to turn you into a big star." – Nitin Namdeo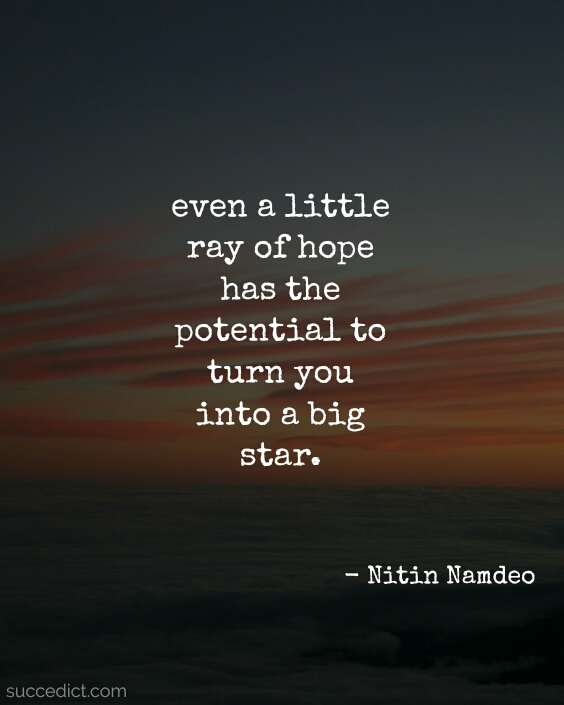 6. "Never give up hope, that's the one thing that makes you keep going." – Nitin Namdeo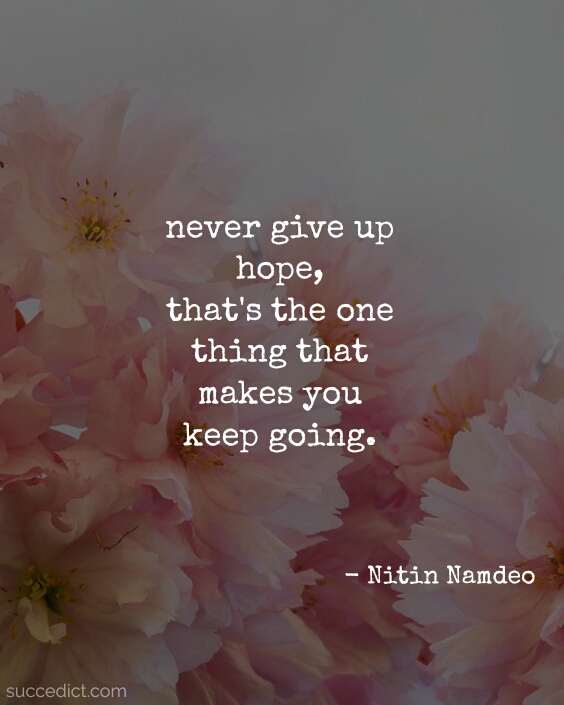 7. "Being optimistic is nothing less than a blessing of God." – Nitin Namdeo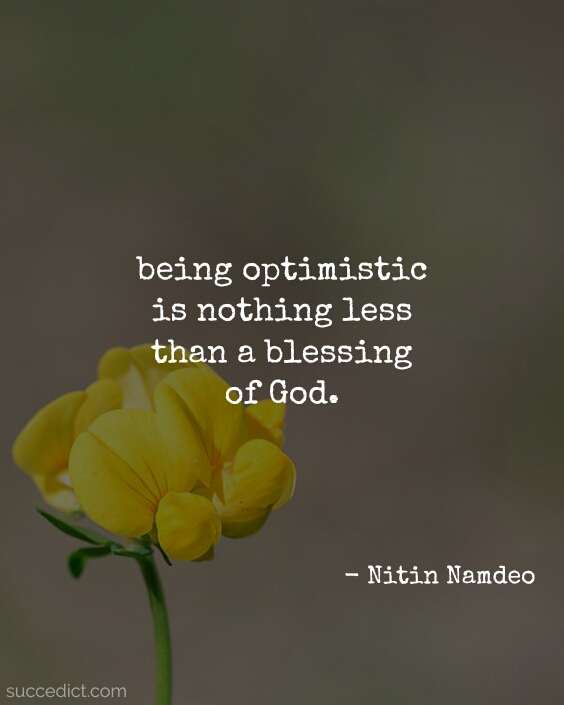 8. "There are only two types of people in the world. Hopeful and fearful." – Nitin Namdeo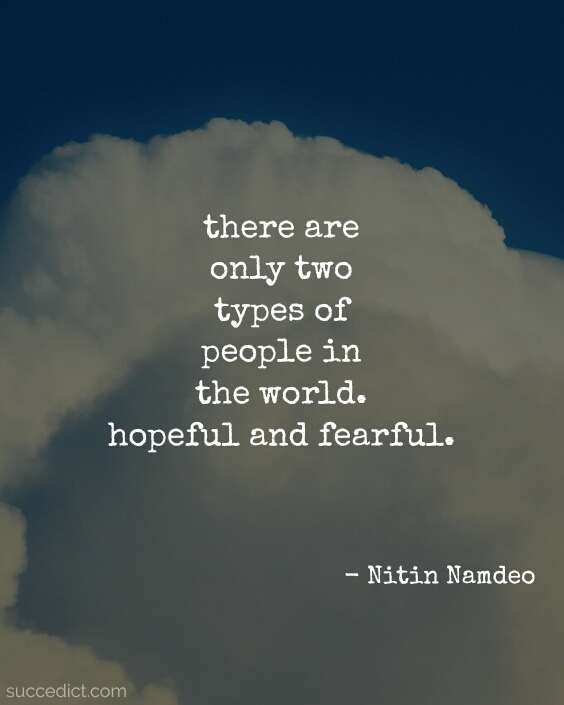 9. "Be optimistic and there will be no suffering in your life." – Nitin Namdeo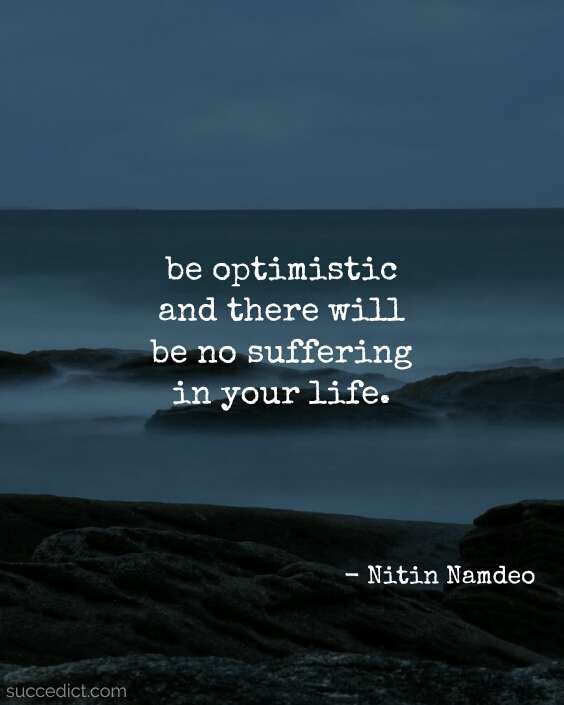 10. "Hope takes you forward day to day, while fear takes you into constant darkness." – Nitin Namdeo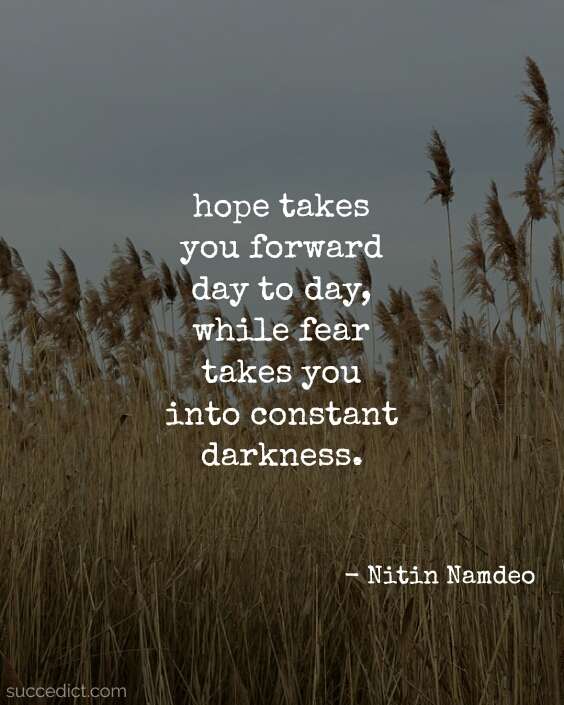 Also Check: Cute Love Quotes
I'm not discouraging you but the truth is that just hope is not enough, to get desired results in life you have to learn the fundamentals of life. LEARN MORE
Inspirational Quotes About Hope
11. "They say a person needs just three things to be truly happy in this world: someone to love, something to do, and something to hope for." – Tom Bodett
12. "Hang on to your hat. Hang on to your hope. And wind the clock, for tomorrow is another day." – E.B. White
13. "Hope itself is like a star – not to be seen in the sunshine of prosperity, and only to be discovered in the night of adversity." – Charles Haddon Spurgeon
14. "Hope is important because it can make the present moment less difficult to bear. If we believe that tomorrow will be better, we can bear a hardship today." – Thich Nhat Hanh
15. "It is because of hope that you suffer. It is through hope that you'll change things." – Maxime Lagacé
16. "I find hope in the darkest of days, and focus in the brightest. I do not judge the universe." – Dalai Lama
17. "Hope is a​n embrace of the unknown​." – Rebecca Solnit
18. "Remembering that you are going to die is the best way I know to avoid the trap of thinking you have something to lose. You are already naked. There is no reason not to follow your heart." – Steve Jobs
19. "Let your hopes, not your hurts, shape your future." – Robert H. Schuller
20. "Most of the important things in the world have been accomplished by people who have kept on trying when there seemed to be no hope at all." – Dale Carnegie
21. "I think it's a mistake to ever look for hope outside of one's self." – Arthur Miller
22. "To live without hope is to cease to live." – Fyodor Dostoyevsky
23. "Everything that is done in this world is done by hope." – Martin Luther
24. "I am prepared for the worst, but hope for the best." – Benjamin Disraeli
25. "Hope sees the invisible, feels the intangible, and achieves the impossible." – Helen Keller
Star Wars Quotes On Hope
26. "The Force will be with you. Always." – Obi-Wan Kenobi
27. "Never tell me the odds!" – Han Solo
28. "There's always a bigger fish." – Qui-Gon Jinn
29. "We must keep our faith in the Republic. The day we stop believing democracy can work is the day we lose it." – Queen Jamillia
30. "I'm just a simple man trying to make my way in the universe." – Jango Fett
31. "Power! Unlimited power!" – Darth Sidious
32. "Rebellions are built on hope." – Jyn Erso
33. "We're not alone. Good people will fight if we lead them." – Poe Dameron
Christian Quotes About Hope
34. "Where there is no hope in the future, there is no power in the present." – John Maxwell
35. "You can look forward with hope, because one day there will be no more separation, no more scars, and no more suffering in My Father's House. It's the home of your dreams!" – Anne Graham Lotz
36. "The Spirit of God first imparts love; he next inspires hope, and then gives liberty; and that is about the last thing we have in many of our churches." – Dwight L. Moody
37. "Jesus gives us hope because He keeps us company, has a vision and knows the way we should go." – Max Lucado
38. "The only hope for this or any other society is to hear the Word of the Lord and obey." – John MacArthur
39. "Christ showed us hope transformed into sacrificial love." – Chuck Colson
40. "What gives me the most hope every day is God's grace; knowing that his grace is going to give me the strength for whatever I face, knowing that nothing is a surprise to God." – Rick Warren
41. "Hope begins in the dark, the stubborn hope that if you just show up and try to do the right thing, the dawn will come. You wait and watch and work: You don't give up." – Anne Lamott
42. "Without Christ there is no hope." – Charles Spurgeon
43. "Our righteousness is in Him, and our hope depends, not upon the exercise of grace in us, but upon the fullness of grace and love in Him, and upon His obedience unto death." – John Newton
44. "For surely there is a hereafter, and your hope will not be cut off." – Proverbs 23:18
45. "In hope of eternal life which God, who cannot lie, promised before time began." – Titus 1:2
46. "Let's hold on to the confession of our hope without wavering, because the one who made the promises is reliable." – Hebrews 10:23
47. "We were saved in hope. If we see what we hope for, that isn't hope. Who hopes for what they already see? But if we hope for what we don't see, we wait for it with patience." – Romans 8:24–25
48. "Be joyful in hope, patient in affliction, and faithful in prayer." – Romans 12:12
49. "The Lord delights in those who fear him, who put their hope in his unfailing love." – Psalm 147:11
50. "There is surely a future hope for you, and your hope will not be cut off." – Proverbs 23:18
51. "Be strong and courageous. Do not be afraid or terrified because of them, for the Lord your God goes with you; he will never leave you nor forsake you." – Deuteronomy 31:6
52. "Now faith is confidence in what we hope for and assurance about what we do not see." – Hebrews 11:1
53. "You are my hiding place and my shield; I hope in Your word." – Psalm 119:114
Quotes On Hope In Life
54. "Success is always found in unknown places and you can never reach such places without hope and belief." – Nitin Namdeo
55. "You have come so far because you had hope, but your journey is not yet complete, so do not give up hope." – Nitin Namdeo
56. "A hopeful person is always happy because he has the vision to see the light on the other side of the darkness." – Nitin Namdeo
57. "Those who are hopeful do not believe in despair." – Nitin Namdeo
58. "Hope is like the light that gives you the courage to walk even in the darkest of the darkest paths." – Nitin Namdeo
59. "Hope and faith have the power to change your life miraculously." – Nitin Namdeo
60. " Hope eliminates all kinds of fear and makes you stronger. " – Nitin Namdeo
61. "Hope sees the light that is hidden behind the darkness of fear." – Nitin Namdeo
62. "Hope is the most powerful weapon to eliminate the fear of the unknown from the heart." – Nitin Namdeo
63. "Your life is always beautiful if you hope it to be." – Nitin Namdeo
Hope And Faith Quotes
64. "If you hope for a better tomorrow, no matter how hard it is today, you will overcome it easily." – Nitin Namdeo
65. "Be faithful, be hopeful." – Nitin Namdeo
66. "In today's difficulty, only the hope of a better tomorrow can stabilize your mind and give you the strength to overcome it." – Nitin Namdeo
67. "So far what has happened and happening is the result of hope and faith." – Nitin Namdeo
68. "Those who do not give up hope even in difficult circumstances experience prosperity and happiness." – Nitin Namdeo
69. "While there is darkness everywhere, only a brave can choose hope over fear." – Nitin Namdeo
70. " Being hopeful is like being lucky. " – Nitin Namdeo
71. "When you give up all hope, your life becomes mediocre." – Nitin Namdeo
72. "Often, people give up when the distance between their hope and outcome is too short." – Nitin Namdeo
73. Hope without action is just a daydream." – Nitin Namdeo
Never Lose Hope Quotes
74. "Never lose hope. You never know what tomorrow may bring."
75. "Never lose hope. Just when you think it's over god sends you a miracle."
76. "Never lose hope. Storms make people stronger and never last forever." – Roy T. Bennett
77. "Never lose hope because you can change your destiny according to your hope and belief." – Nitin Namdeo
78. "Good luck will not give up on you until you give up hope." – Nitin Namdeo
Hope Quotes Images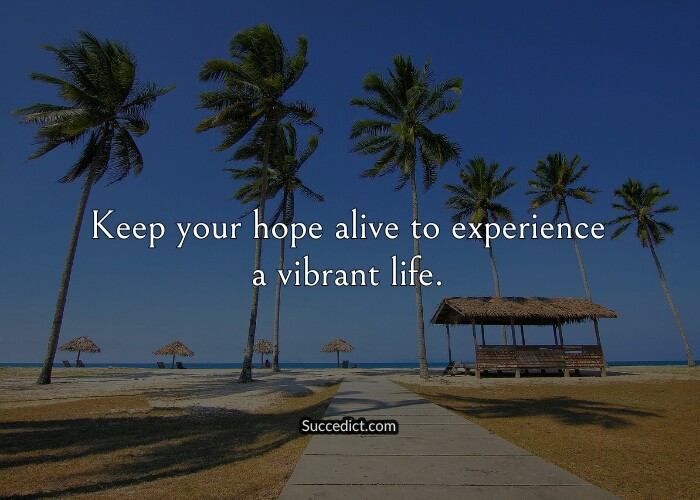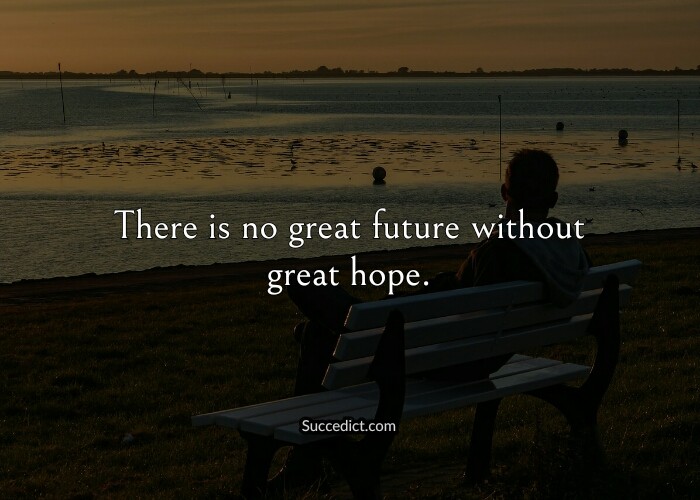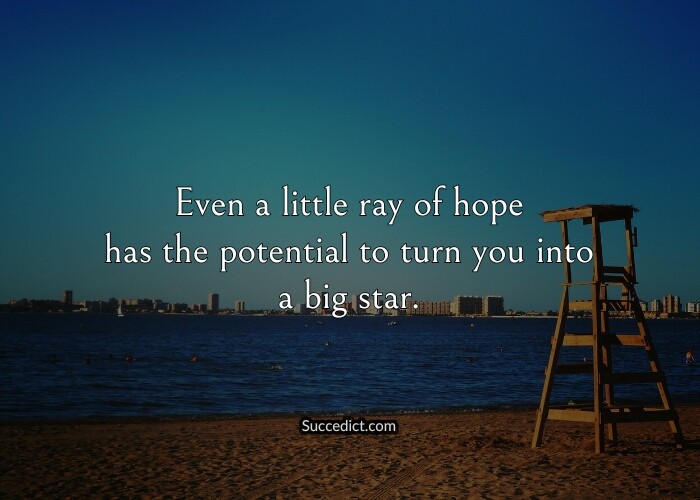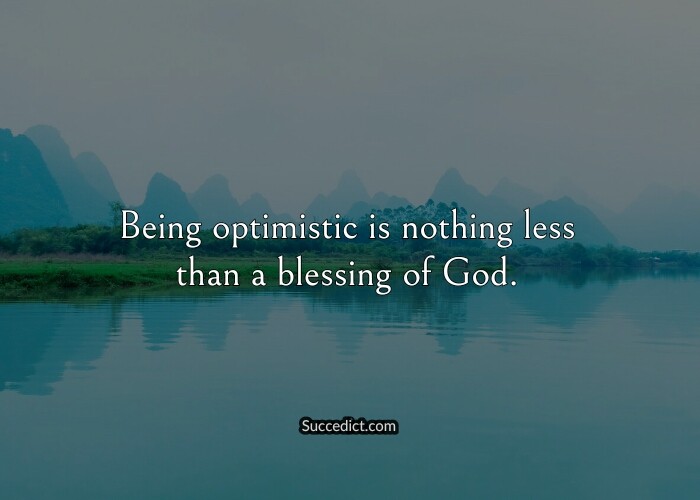 Also Read:
Share This: