No matter what the goal of your life is, you can never achieve your goal if you do not have the ability to execute it. For implementation, you need a strategy. If there is a strategy, then more likely you will achieve your goal. Read our collection of quotes on execution for inspiration.
Inspirational Quotes On Execution
1. "Instead of explaining your idea to others, focus on its execution." – Nitin Namdeo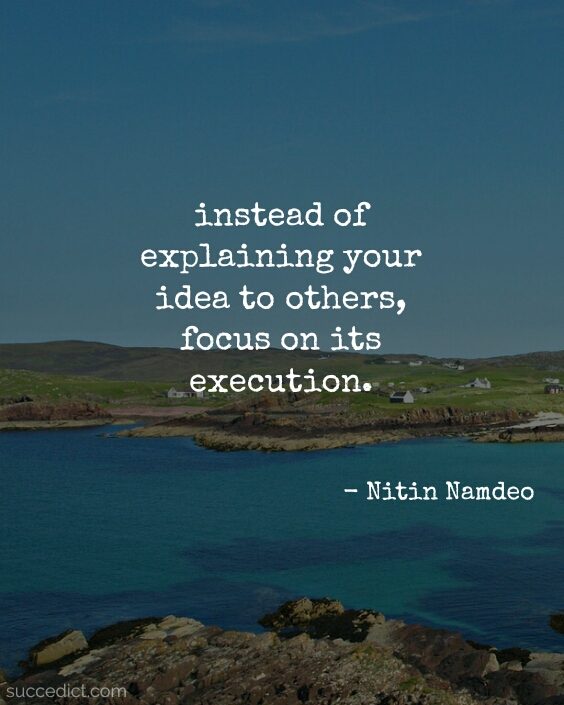 2. "Everything is the result of strategic execution." – Nitin Namdeo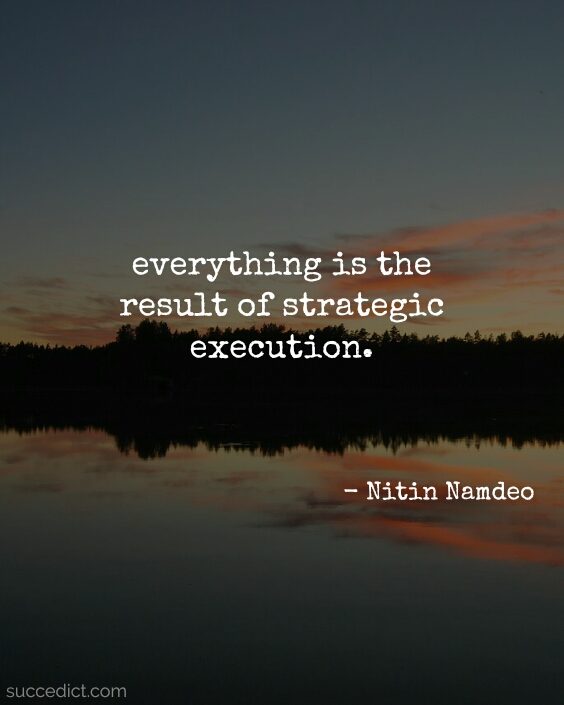 3. Any goal can be achieved if a strategy is properly executed. – Nitin Namdeo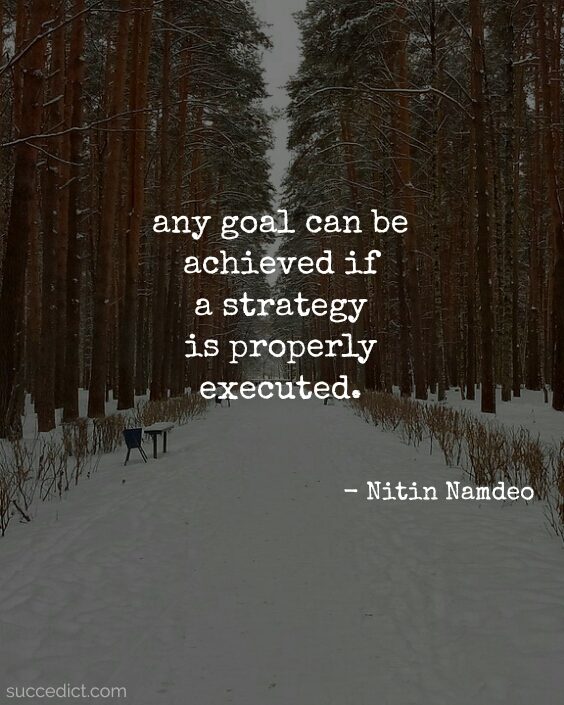 4. "Thousands of great ideas cannot make you successful, but better execution of just one idea can change your life." – Nitin Namdeo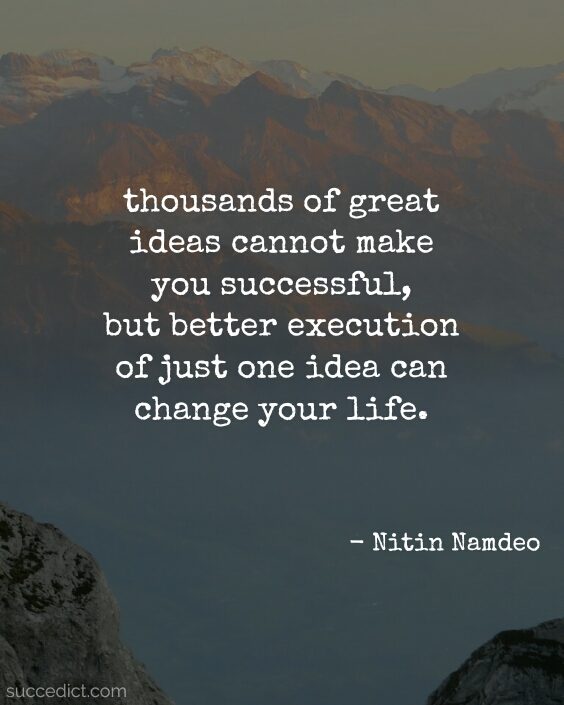 5. "Result lies in execution, not in strategy.
Best Execution Quotes
6. "Having a vision for what you want is not enough. Vision without execution is hallucination." – Thomas Alva Edison
7. "Very often, a good decision executed quickly beats a brilliant decision implemented slowly or poorly." – Marcia W. Blenko
8. "Execution is the ability to mesh strategy with reality, align people with goals, and achieve the promised results." – Lawrence Bossidy
9. "Ideas are cheap. Ideas are easy. Ideas are common. Everybody has ideas. Ideas are highly, highly overvalued. Execution is all that matters." – Casey Neistat
10. "A really great talent finds its happiness in execution." – Johann Wolfgang von Goethe
11. "Everything depends upon execution; having just a vision is no solution." – Stephen Sondheim
12. "Art is beauty, the perpetual invention of detail, the choice of words, the exquisite care of execution." – Theophile Gautier
13. "Ideas don't make you rich. The correct execution of ideas does." – Felix Dennis
14. "To me, ideas are worth nothing unless executed. They are just a multiplier. Execution is worth millions." – Steve Jobs
15. "The thing that keeps a business ahead of the competition is excellence in execution." – Tom Peters
16. "Vision without action is a daydream. Action with without vision is a nightmare." – Japanese proverb
17. "You've got to think about big things while you're doing small things, so that all the small things go in the right direction." – Alvin Toffler
18. "Businesses that pay more attention to 'executives and execution' are always ahead in the industry." – Nitin Namdeo
19. "No matter how slow the implementation process is, if it is being done by better people, there will be excellent results." – Nitin Namdeo
20. "Those who set goals according to their execution ability never face failure." – Nitin Namdeo
21. "No innovation without execution." – Nitin Namdeo
 22. "Take care of executives and they will take care of execution." – Nitin Namdeo
23. "The execution of an idea requires a strategy." – Nitin Namdeo
24. "Those who fear failure often end up with poor execution." – Nitin Namdeo
25. "Think on paper but execute in the workplace." – Nitin Namdeo
26. "Not all tactics work, you should have more options for execution." – Nitin Namdeo
27. "A strategy is just a gossip without execution." – Nitin Namdeo
28. "The fear of failure makes you weak in the process of execution." – Nitin Namdeo
29. "Your success or failure depends on your mode of execution." – Nitin Namdeo
30. "No idea can be a good idea until it is executed." – Nitin Namdeo
31. "You cannot execute a task until you feel responsible for it." – Nitin Namdeo
32. "Making a strategy is a different thing and execution is different." – Nitin Namdeo
33. "No matter how clever the plan is, if you have not implemented it, it will not give results." – Nitin Namdeo
34. "You cannot execute it in your mind, just get out of your thoughts and make a strategy for execution." – Nitin Namdeo
35. "Your vision is just a thought if you didn't make a plan to bring it into reality." – Nitin Namdeo
Execution Quotes Images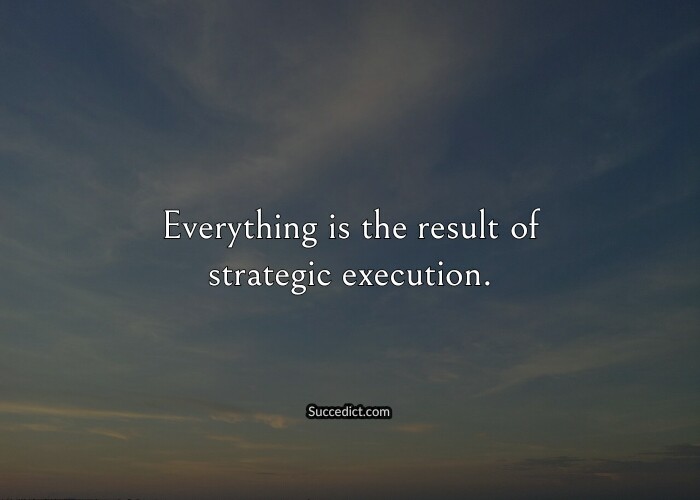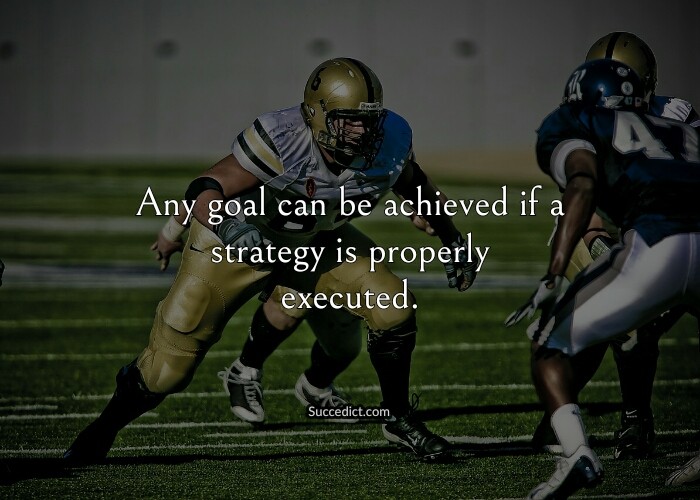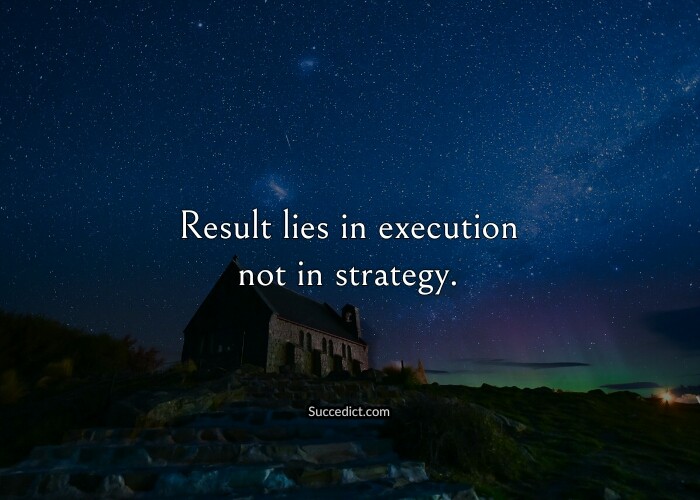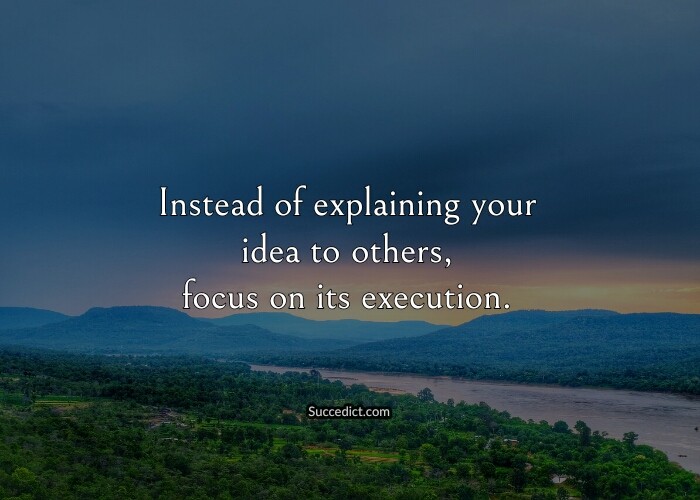 Also Read:
Share This