Engaged employees are those who feel an emotional connection to the company. This connection influences their behavior and the effort they put into their work. They are enthusiastic about their work and are committed to the values ​​and goals of the organization. As a result, they have a positive impact on the performance and success of your organization.
What Is Employee Engagement?
When employees work together with full enthusiasm to fulfill the company's goals, it is called employee engagement. Sometimes people begin to understand employee satisfaction as employee engagement but it is not so. The employee may be satisfied with the facilities being given, it is not necessary that he/she is making reasonable efforts and hard work for the company's goal. So don't confuse satisfaction with engagement.
Accept the fact that we have to treat almost anybody as a volunteer.

– Peter Drucker
Inspirational Employee Engagement Quotes
1. "The simple act of paying positive attention to people has a great deal to do with productivity." – Tom Peters
2. "Employee engagement is the emotional commitment the employee has to the organization and and its goals." – Kevin Kruse
3. "Employees who believe that management is concerned about them as a whole person – not just an employee – are more productive, more satisfied, more fulfilled. Satisfied employees mean satisfied customers, which leads to profitability." – Anne M. Mulcahy
4. "Highly engaged employees make the customer experience. Disengaged employees break it." – Timothy R. Clark
5. "Happy employees ensure happy customers. And happy customers ensure happy shareholders—in that order." – Simon Sinek
6. "Engaging the hearts, minds, and hands of talent is the most sustainable source of competitive advantage." – Greg Harris
7. "Engaged employees are psychological "owners," drive performance and innovation, and move the organisation forward."
8. "Engaged employees are in the game for the sake of the game; they believe in the cause of the organization." – Paul Marciano
9. "Research indicates that workers have three prime needs: Interesting work, recognition for doing a good job, and being let in on things that are going on in the company." – Zig Ziglar
10. "Employees engage with employers and brands when they're treated as humans worthy of respect." – Meghan Biro
11. "We think it's important for employees to have fun… it drives employee engagement." – Tony Hsieh
12. "Everyone talks about building a relationship with your customer. I think you build one with your employees first." – Angela Ahrendts
13. "Environments that support their employees in the right way will naturally foster employee engagement." – Aaron Tucker
14. "Employee engagement is the extent to which your employees feel connected to and motivated by the work that they do." – Janine N.Truitt
15. "In the current volatile and uncertain environment, engaged employees are an essential component not just for success, but perhaps for survival." – Nigel Paine
Best Employee Engagement Quotes For 2021
16. "Everyone counts and everyone should know this." – Nitin Namdeo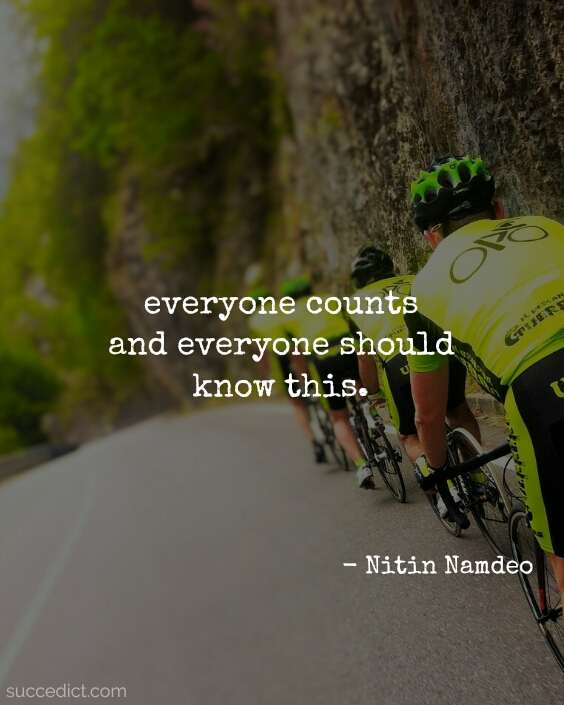 17. "Give them a vision, not the task, and the job will be done very effectively." – Nitin Namdeo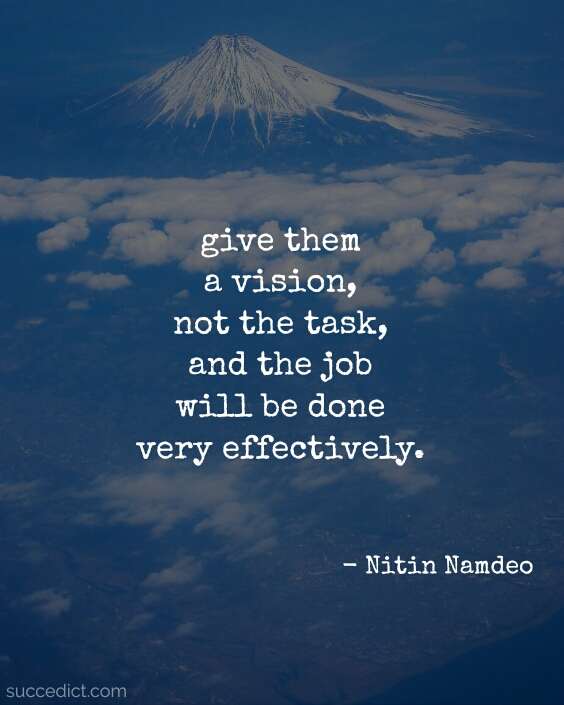 18. "Before expressing your thoughts, ask for theirs." – Nitin Namdeo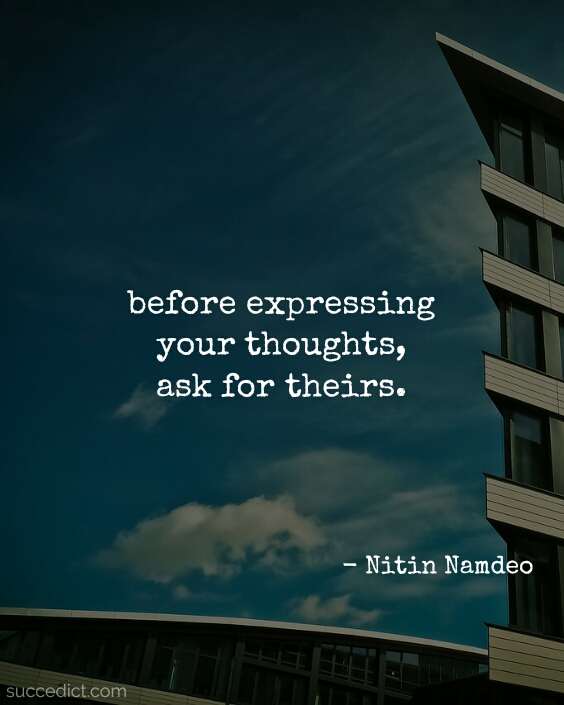 19. "An employee doesn't engage with his work, but with vision." – Nitin Namdeo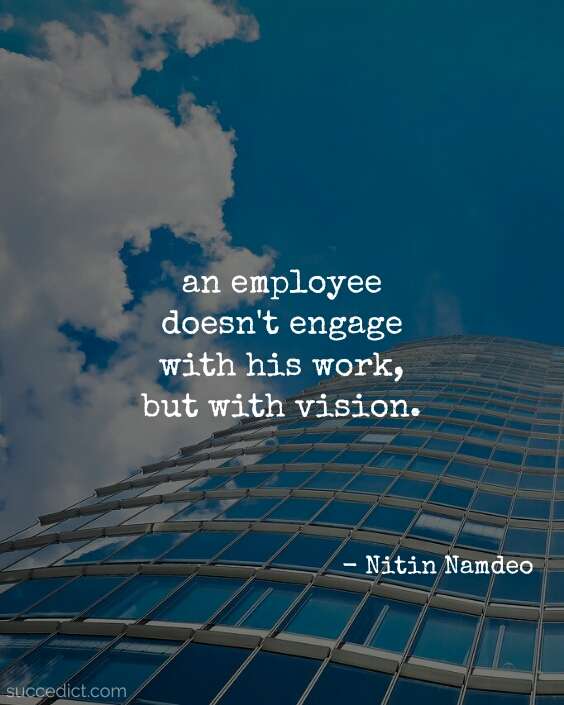 20. "Don't build a company, build a family." – Nitin Namdeo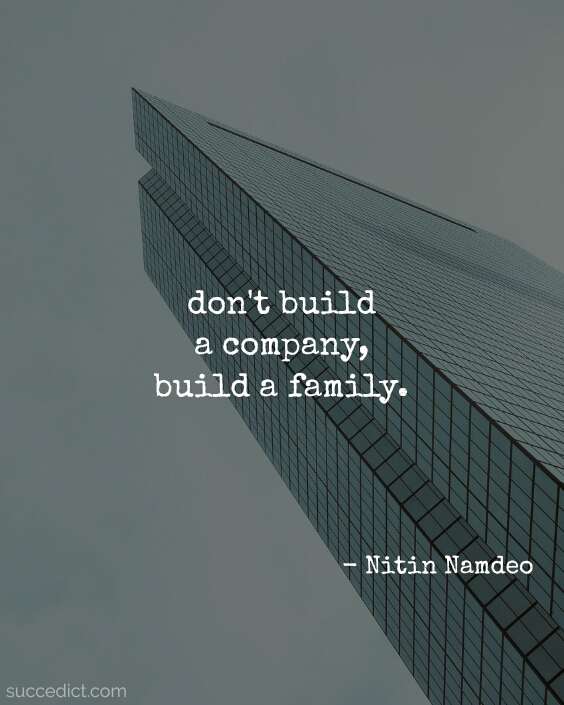 21. "Your first customer is your employee, do not ever dissatisfy them." – Nitin Namdeo
22. "Customer satisfaction depends on employee satisfaction." – Nitin Namdeo
23. "When they come to know that they matter, they will take the work as their own responsibility, not the company's." – Nitin Namdeo
24. "Always treat your employee with tolerance, kindness, and sympathy. They work for you more than themselves." – Nitin Namdeo
25. "Just as you take care of the quality of your product, take care of your employees for their better life." – Nitin Namdeo
26. "If they are not growing in their personal lives, how will they help you to grow your company?" – Nitin Namdeo
27. "Making an employee's work entertaining is the best way to increase productivity." – Nitin Namdeo
28. "If your company's goal is fulfilling your employee's goal, they will be more loyal to you and their work." – Nitin Namdeo
29. "If the employee's interest matches his work, then you do not have to worry about quality. Give the right job to the right people." – Nitin Namdeo
30. "Employee appreciation is must in your workplace if you want your product to be appreciated in the market." – Nitin Namdeo
Positive Employee Engagement Quotes
31. "Cut your advertising cost by only 5% and spend it on your employees and it will give you more growth." – Nitin Namdeo
32. "Actually, your customers are not really your customers but your employee's customers. Therefore, treat your employees as your best customer if you want your customers to be treated in the best way possible." – Nitin Namdeo
33. "Just as you know about your employee's skills, the employee should also be aware of the company's approach to creating a better and effective workplace environment." – Nitin Namdeo
34. "Be kind to your employees, they just not help you to build your company but your fortune too." – Nitin Namdeo
35. "A successful company not only makes a good product but also successful people." – Nitin Namdeo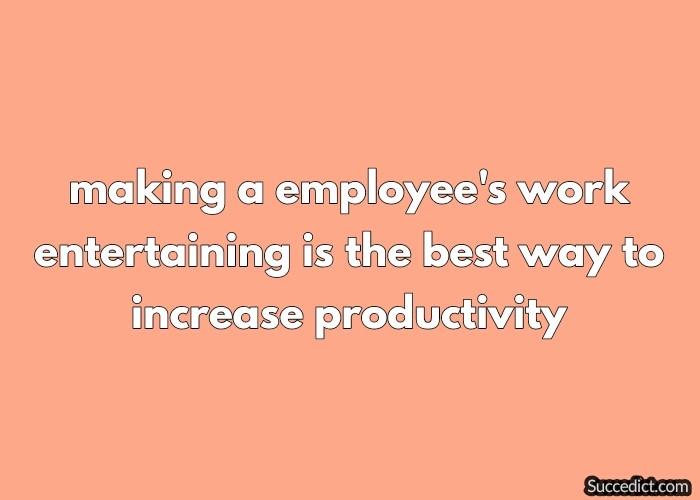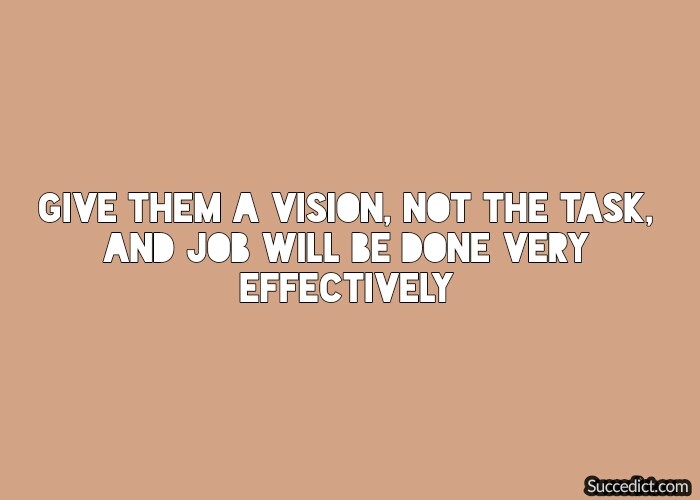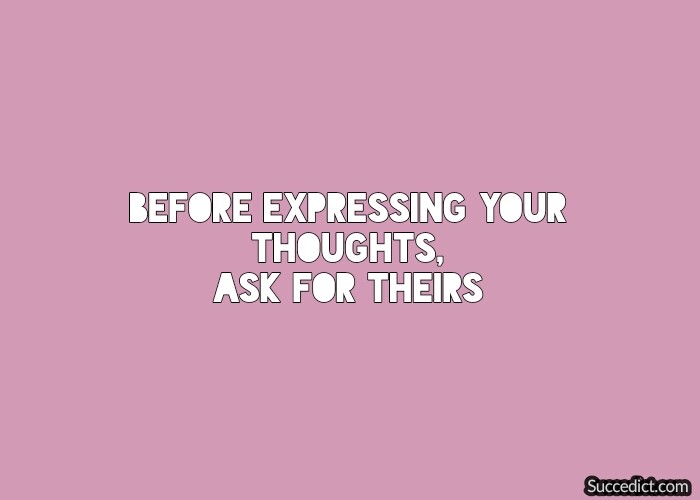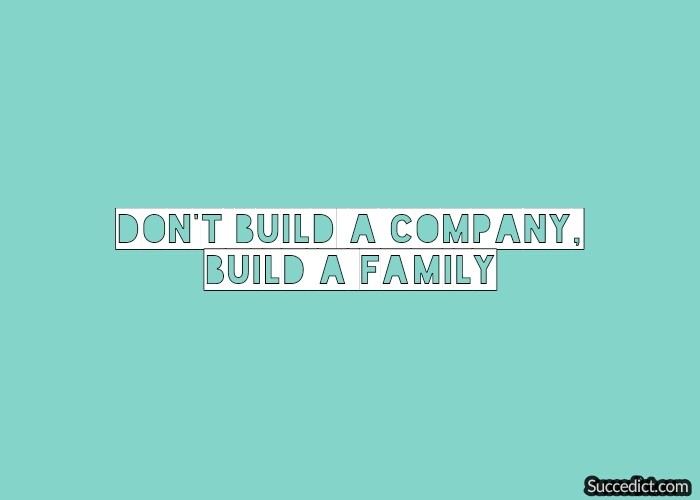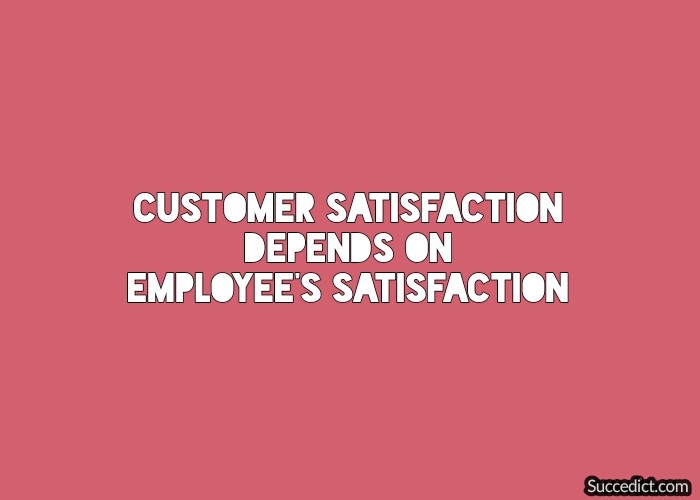 Also Read:
Share This