Kind Quotes: Kindness makes man great, a person who is compassionate, understands the sorrow of others and is willing to help people in every situation.
Here, today I am presenting a beautiful collection of kind quotes in front of you. I hope that these quotes will help you to be a compassionate man.
Kind Quotes
1. It is the greatest humanity to have a sense of compassion without any greed.
2. The feeling of compassion brings us closer to God.
3. The feeling of love, kindness and help gives purpose to your life.
4. By helping others, you can spread compassion in the world.
5. Only compassionate person can understand the misery of others and selflessly tries to remove their grief.
6. The first symptom of being human is the feeling of compassion
7. Violence can be eliminated only by kindness and not by violence.
8. Philanthropy makes you great, compassion makes you human.
9. Every creature deserves mercy. If you are kind, you get respect and prosperity in return, and you remain immortal even after death.
10. The kind heart is like a pleasant garden that makes the surrounding environment pleasant too.
11. Being genuine and kind is more important than being popular.
12. Being kind all the time is proof of your Holy Spirit. There is no great work needed to live a great life, you just need to be kind.
13. Those who are always ready to help you are like angels in your life, who teach you the lesson of compassion.
14. A kind heart is not found out, it is inside us, it should be pulled out.
15. The best way to spread compassion in the world is to help others, without any selfishness.
16. Envy and hatred diminishes your positive energy, while the feeling of kindness and love increases it.
17. Being good with others shows how good you are.
18. The miracle happens to those who tend to be kind.
19. The kind man moves forward to help instead of pointing fingers at others.
Quotes About Kindness And Compassion
20. Being kind is another form of being handsome.
21. Be so kind that the bad guys leave their evil after seeing your goodness.
22. A kind heart is the world's most powerful weapon to kill the darkness of hatred.
23. The more you understand the life, the more compassionate you are.
24. Build a habit of kindness, it makes you gentle from the outside and strong inside.
25. God always helps those who have mercy on others.
26. If you want to achieve great goals in life then it is important for you to become compassionate, because there are many mistakes in the way of success, whether it is by you or by someone else.
27. Showing empathy for others is like treating a patient.
28. If your mind is full of negative information, you can never have mercy on others; You have to be positive only then you can understand people's grief.
29. Violent people need the most of mercy because they become violent in its absence.
30. If you want to eradicate the darkness of hatred, then the light of mercy must be lit.
31. Kindness towards others increases your love and respect, while kindness towards yourself increases your aura.
32. Selfless human service is the true God's service.
33. When you help people, you are actually helping yourself by allowing others to spread positive energy towards you.
34. We should be kind to everyone, no matter how bad they are, at least you can become an example of the evidence of goodness in this world.
35. Tolerance makes you kind.
36. When kindness becomes a habit, life becomes a blessing.
37. Kindness is the first staircase of spirituality.
Kindness Words
38. Kindness is the most beautiful and powerful seed in the heart, we should always give it water.
39. A person, no matter how he looks like, if he has compassion in his heart, he is the most beautiful person in the world.
40. Everyone asks about money, nobody asks about kindness. it's so embarrassing.
41. There is a great need for compassion among all the moral qualities in the world.
42. Solitary people are often kind.
43. Kind heart, rich mind, and noble soul are the best combination of a great life.
44. Don't be kind because of your weakness, be kind because of your greatness.
45. Weakness is because there is no ability to hurt, kindness is capable but chooses not to hurt.
46. Unless you are strong, nobody will understand your kindness. This is the shameful truth of our society.
Kindness Day Images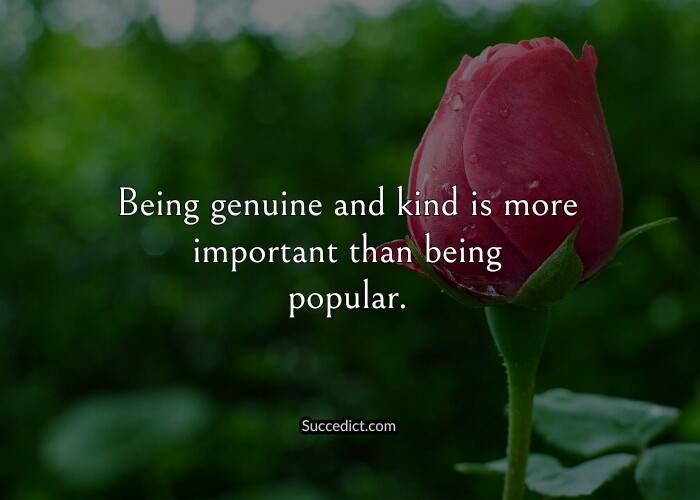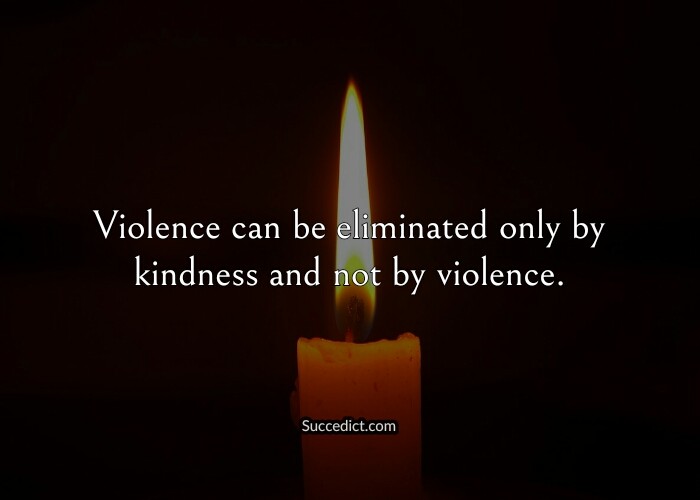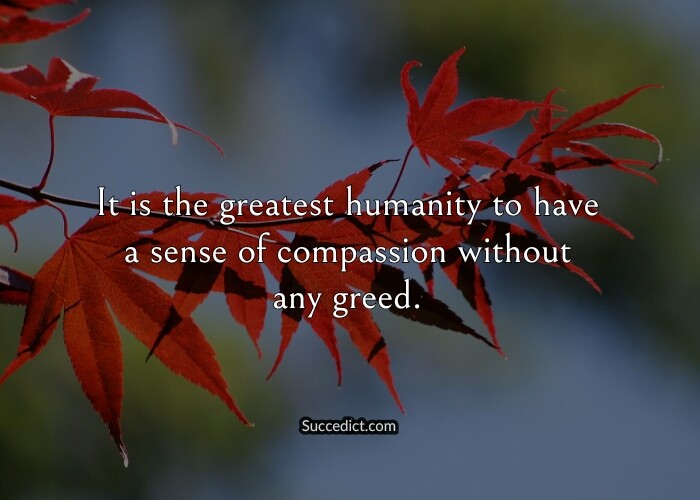 Final Words:
When you become kind, then your life becomes auspicious and you start walking in the direction of spirituality, it also inspires others to become a good person. Don't look for kindness, be the kindness.
Also Read:
Share This: