Happy family quotes: The family is a medium in which we develop ourselves easily and learn how to live life happily. We learn to love, respect and care. By staying in the family we become kind and decent.
Here you will find family quotes that help you understand the strength of the family.
Inspirational Happy Family Quotes
1. When "I" become "we", then "weakness" becomes "strength".
2. All the time spent with your family is the precious time of your life.
3. Where there is love, there is the family.
4. Even after different opinions, when people are united, then the family is formed.
5. A family is more important than money in difficult situations.
6. To enrich the family requires more love, respect and time than money and materialistic things.
7. Giving time to your family is like giving water to a little plant. The more you care about it, the more it will bloom.
8. The secret of a happy family is a healthy family.
9. What is happiness? Happiness is nothing more than sharing love and time with your family.
10. Tell your family that you are with them in every situation, everywhere.
11. Being together does not make a family, but when people start sharing love and sorrow and find happiness in each other's happiness then the family becomes a real family.
12. If the family is together then even the biggest hurdle seems too small.
13. When the roots of the family are strong then there is no fear of any type of storm.
14. Honesty, love and care are the key to strengthening your family.
15. Without a family, you cannot understand what life is like.
16. If you have a family then you should thank God.
17. It's not about mom, dad and brother, sister. It is about the heart that takes care of each other and has faith and unconditional love.
18. It is our duty to serve our parents, and it is since we were born.
Short Happy Family Quotes
19. Showing kindness to your family is the best way to show love to your family.
20. If you are kind means you have a lovely family.
21. Your attitude towards other people shows how much love is in your family.
22. When we all are at home, we celebrate life, love, and joy.
23. No matter whether we are 5 or 15, unity matters.
24. It does not matter if you have friends or colleagues, if you have unity, then you are like a family.
25. Unity is a gesture of humanity.
26. Whether you are so far away from your family, you will always feel a connection.
27. You can give others what you already have, if you want to give love, laughter, and peace to your family, then it must be inside you first.
28. A good family has both discipline and freedom.
29. If you are with your family then celebrate every moment, you do not have to wait for the festivals.
30. The family provides psychological protection to the person.
31. Family is the basic aspect of human life, without a family, society cannot be imagined.
32. Whether you are in pain or in happiness, you will miss your family first.
33. The family is the only team that performs best in the game of life.
34. No money can buy the time spent with your loved ones.
35. Life is too short to enjoy with your family.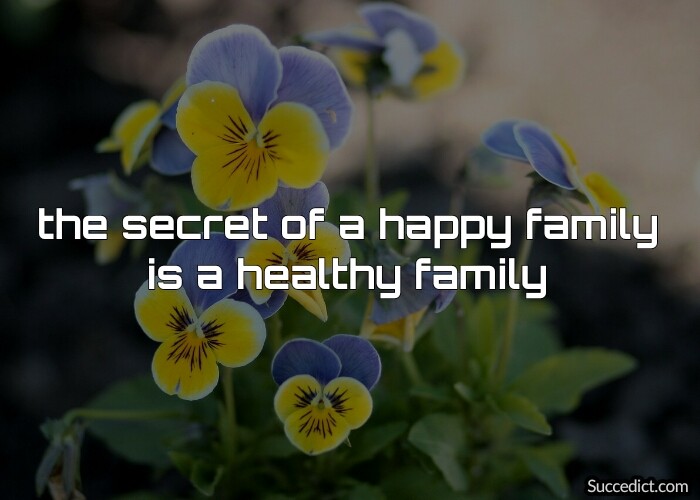 Also Read:
Share This