Being able to know how to prioritize things correctly is a skill that can help us achieve our goals smoothly and effectively. This is very important and useful for corporate professionals and especially those with families. In this fast-paced, high-demand, and information-bombed world the only way we can save our time is by setting priorities.
When you know what's most important to you, making a decision is quite simple.

– Anthony Robbins
Enjoy our collection of quotes about priorities to get some inspiration.
Quotes on Priorities
1. "Thinking changes priorities, Priorities change lives." – Nitin Namdeo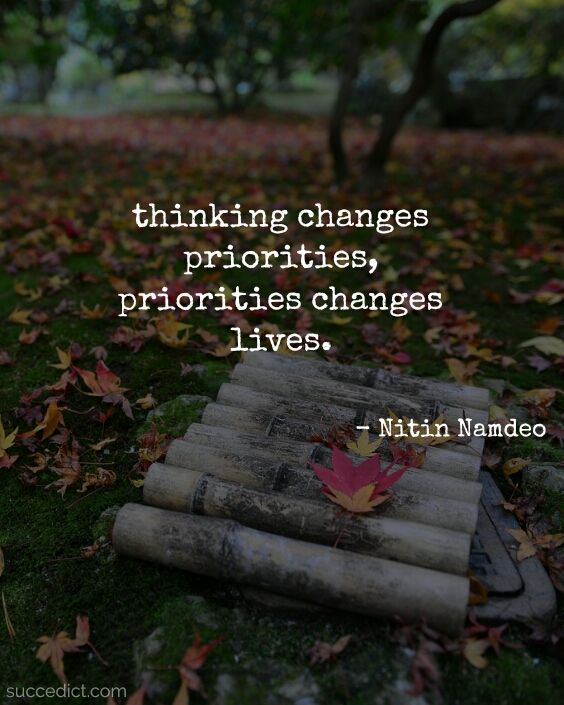 2. "Prioritizing your time is more important than prioritizing your task." – Nitin Namdeo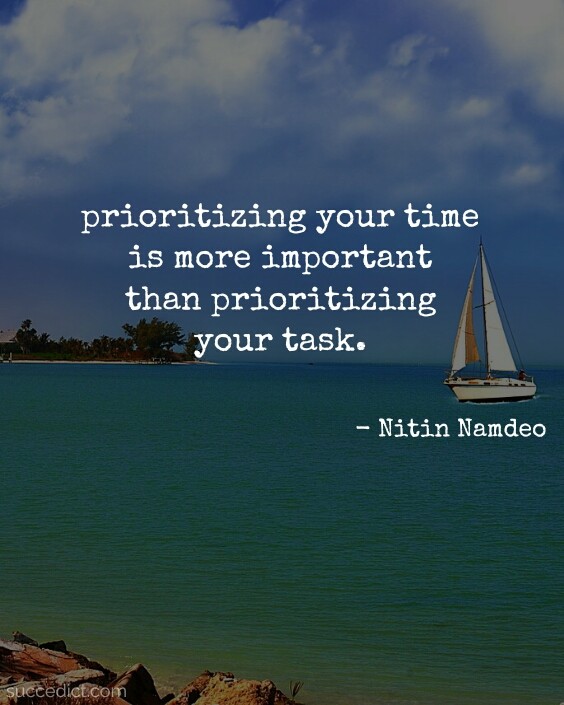 3. "Priorities are not about including essential but removing inessential." – Nitin Namdeo
4. "Your priority should not be to make living but to live life." – Nitin Namdeo
5. "You will always find a way to do the things that matter most." – Nitin Namdeo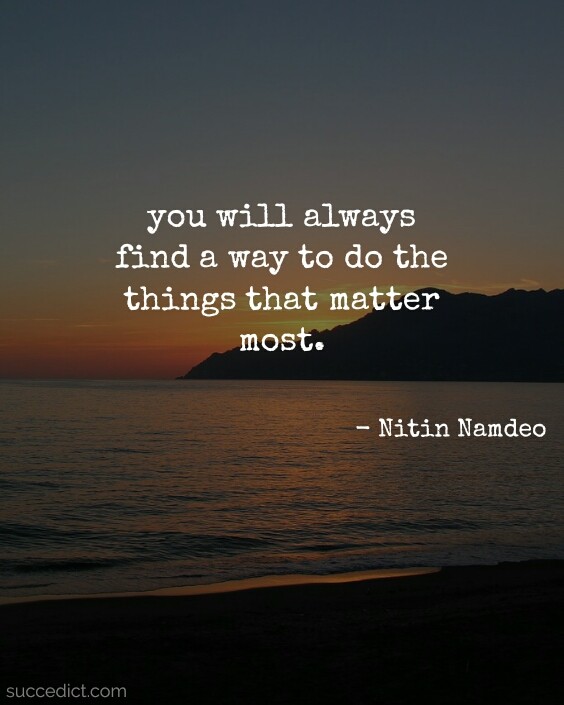 6. "Your decisions are always in harmony with the priorities you set in your life." – Nitin Namdeo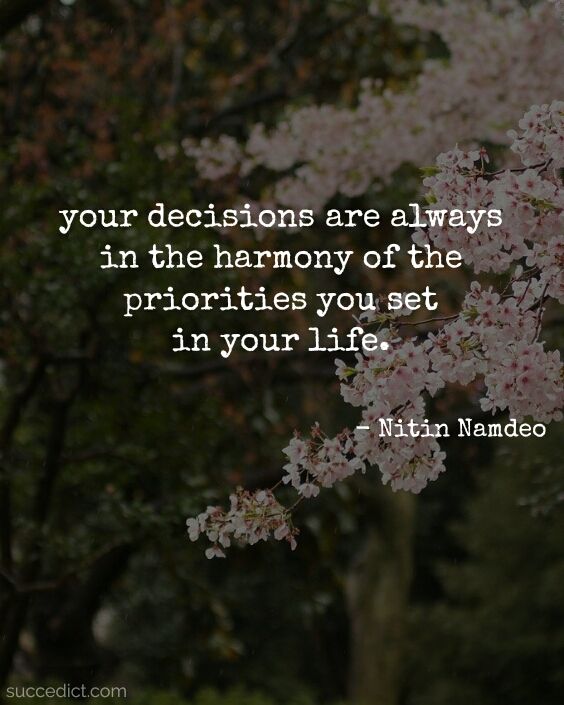 7. "Priorities vary according to wishes." – Nitin Namdeo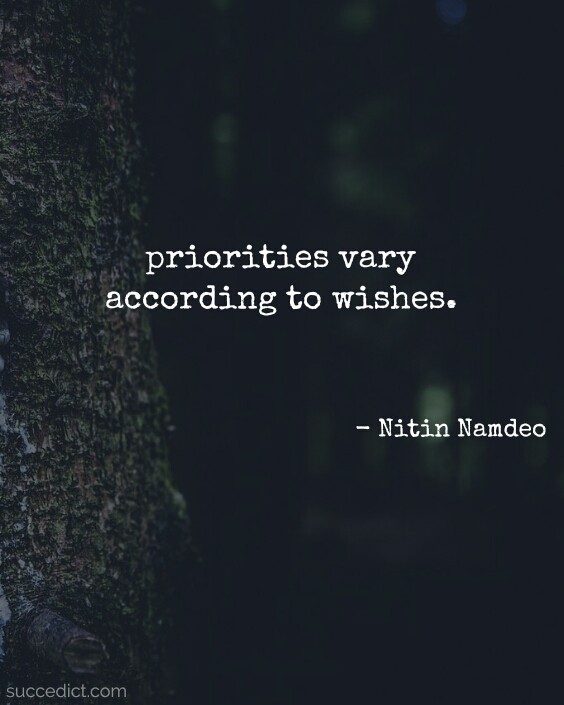 8. "Your thinking tells where you want to go, but your priorities dictate where you will reach." – Nitin Namdeo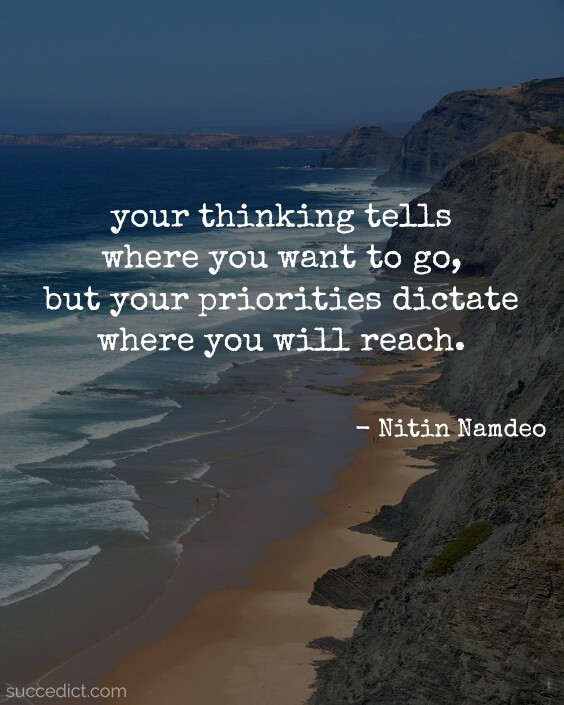 9. "It is true that along with your desires, your preferences also change." – Nitin Namdeo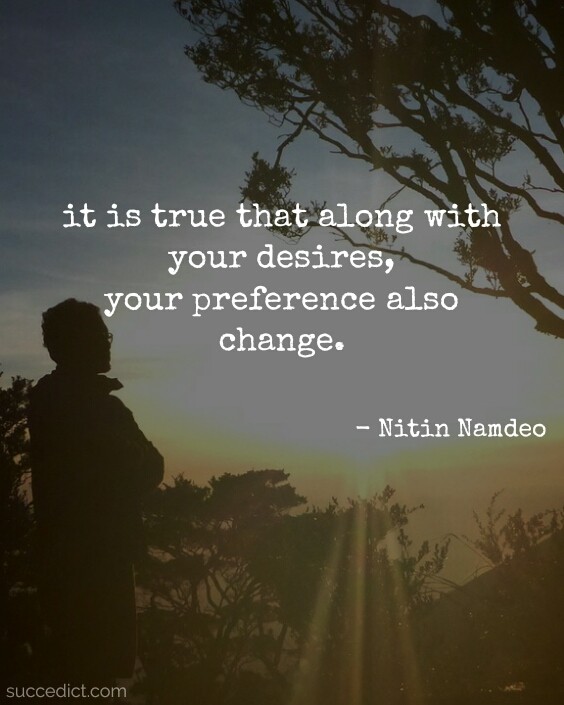 10. "We may be unaware of it, but our priorities shape our character." – Nitin Namdeo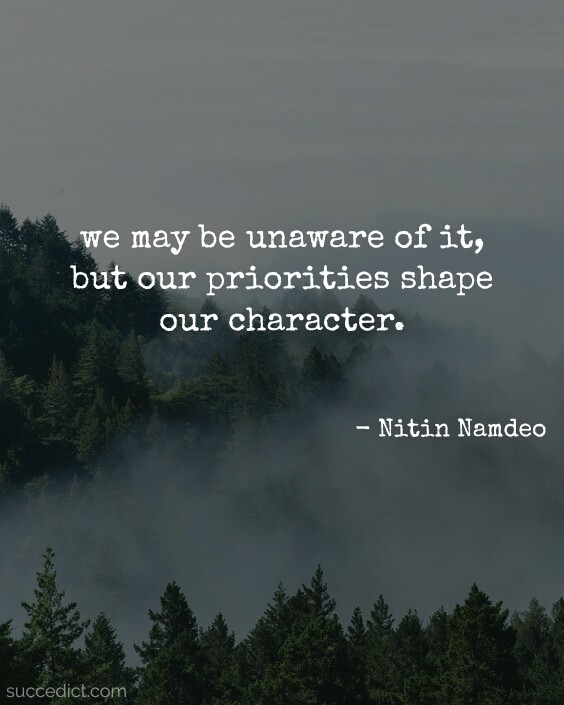 Inspirational Priority Quotes
11. "Action expresses priorities." – Mahatma Gandhi
12. "Never make someone your priority when all you are to them is an option." – Maya Angelou
13. "Happiness is not a priority for me.I prefer the dangers of being madly in love." – Paulo Coelho
14. "Life is about doing things that matter first, not last" – Richie Norton
15. "Know what matters most to you and be unwilling to compromise those priorities at almost any price." – Frank Sonnenberg
16. "The root of productivity is in personal priorities. Know what matters to you and why." – Melissa Steginus
17. "Desires dictate our priorities, priorities shape our choices, and choices determine our actions." – Dallin H. Oaks
18. "The most important thing in life is knowing the most important things in life." – David F. Jakielo
19. "To change your life, you need to change your priorities." – Mark Twain
20. "Wise are those who learn that the bottom line doesn't always have to be their top priority." – William Arthur Ward
21. "If it's a priority you'll find a way. If it isn't, you'll find an excuse." – Jim Rohn
22. "Your life will be a blessed and balanced experience if you first honor your identity and priority." – Russell M. Nelson
23. "Things which matter most must never be at the mercy of things which matter least." – Johann Wolfgang von Goethe
24. "Our greatest danger in life is in permitting the urgent things to crowd out the important." – Charles E. Hummel
25. "In a way, I have simplified my life by setting priorities." – Karen Duffy
26. "The key is not to prioritize what's on your schedule, but to schedule your priorities." – Stephen Covey
27. "Sometimes things in life happen that allow us to understand our priorities very clearly. Ultimately you can see those as gifts." – Mariska Hargitay
28. "Lack of time is actually lack of priorities." – Tim Ferriss
29. "Good things happen when you get your priorities straight." – Scott Caan
30. "The mark of a great man is one who knows when to set aside the important things in order to accomplish the vital ones." – Brandon Sanderson
Priority Quotes By Nitin Namdeo
31. "Step out of your comfort zone, set priorities, do the work, and achieve your dream." – Nitin Namdeo
32. "To be successful you have to know what matters most." – Nitin Namdeo
33. "Make priorities based on your goals and not desires." – Nitin Namdeo
34. "Priorities influence action." – Nitin Namdeo
35. "Only those who are well aware of the instability of life give importance to priorities in life." – Nitin Namdeo
36. "When you learn how to set priorities, you will have enough sense to differentiate between urgent and important." – Nitin Namdeo
37. "You wander less when you know what is best." – Nitin Namdeo
38. "Your success depends on how you prioritize your task in the given time." – Nitin Namdeo
39. "People always know what is best for them, yet they spend more time on things that are less important, and this is just due to lack of prioritization." – Nitin Namdeo
40. "When you know where you have to go, you do not go where you do not have to go. Priority is all about knowing where you have to go." – Nitin Namdeo
41. "Prioritizing the task is an act, prioritizing the time is an art." – Nitin Namdeo
42. "Never make priority based on benefit but based on value." – Nitin Namdeo
43. "Find the purpose, make the priorities, do the work, achieve the goal." – Nitin Namdeo
44. "Usually, people set priorities based on what they know, not on what they what to become." – Nitin Namdeo
45. "You do not need to set priorities to spend your time with yourself because you are your first priority." – Nitin Namdeo
46. "Apart from your likes and dislikes, the way you talk also tells a lot about your preferences." – Nitin Namdeo
47. "Your current situation reflects your past priorities and your today's priorities give a glimpse of your future." – Nitin Namdeo
48. "Setting priorities is like cleaning your room, you don't need to add any special stuff, you just have to remove the unnecessary stuff." – Nitin Namdeo
49. "Knowing what is unnecessary is the best way to know what has to do first." – Nitin Namdeo
50. "Priority kills the overload of the tasks." – Nitin Namdeo
Priority Quotes Images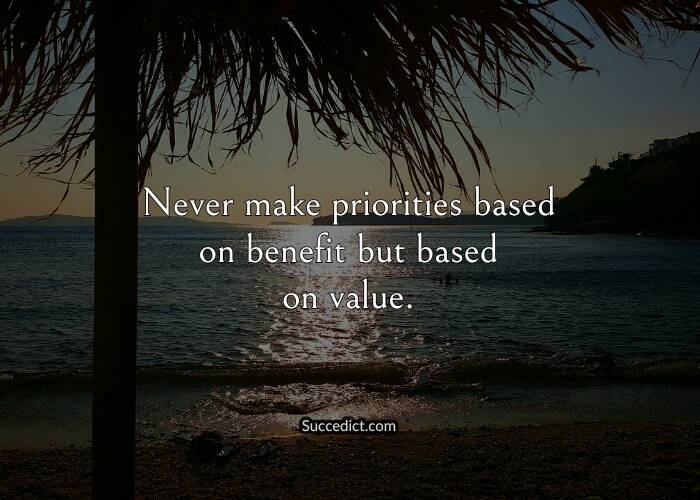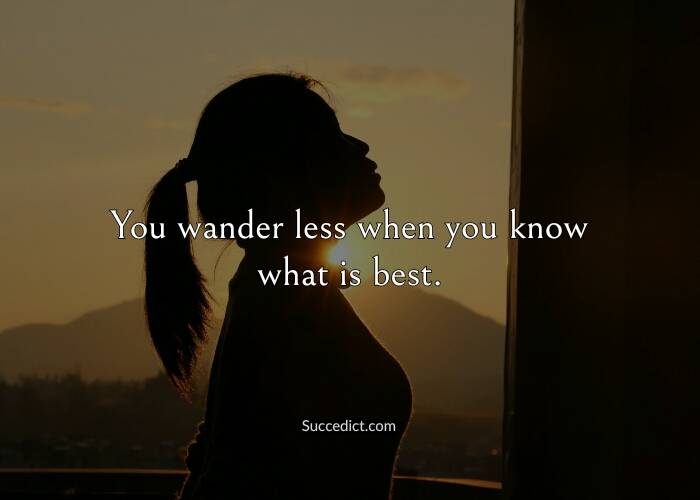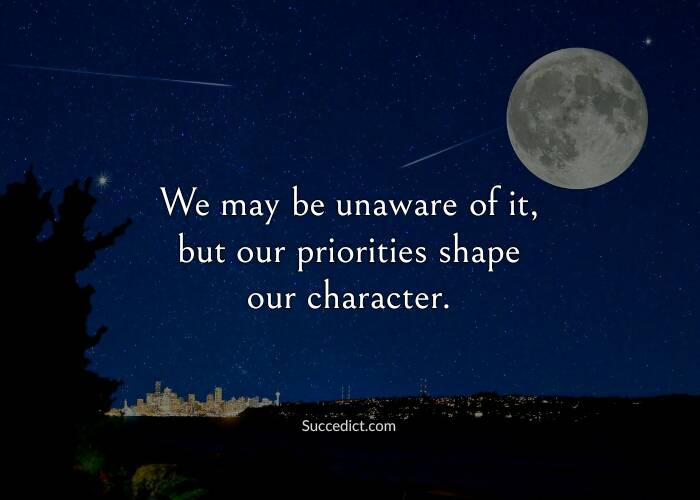 Also Read:
Share This