Looking for the best Quotes on Smile? Great, you have come to the right place! Here you will find our collection of unique and inspiring smile quotes that will help you to see the positive side of life.
The smile is the owner of happiness. What is there in the world that a beautiful and true smile cannot fix? Absolutely nothing. Enjoy these beautiful quotes on smile.
All the statistics in the world can't measure the warmth of a smile.

– Chris Hart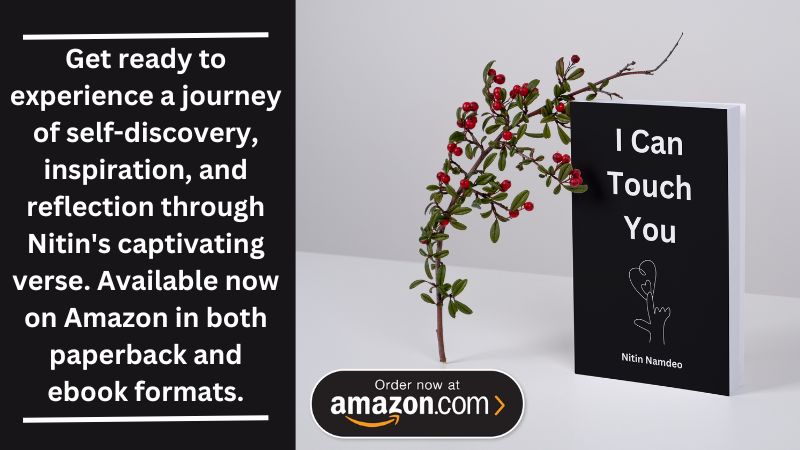 Beautiful Quotes On Smile
1. "Feed your brain with positivity to put a permanent smile on your face." – Nitin Namdeo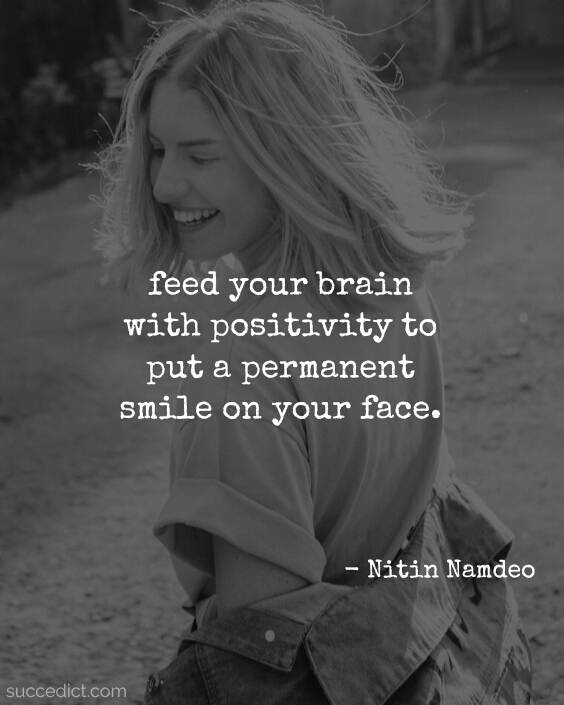 2. "Wake up with a big smile on your face and be thankful for a new day." – Nitin Namdeo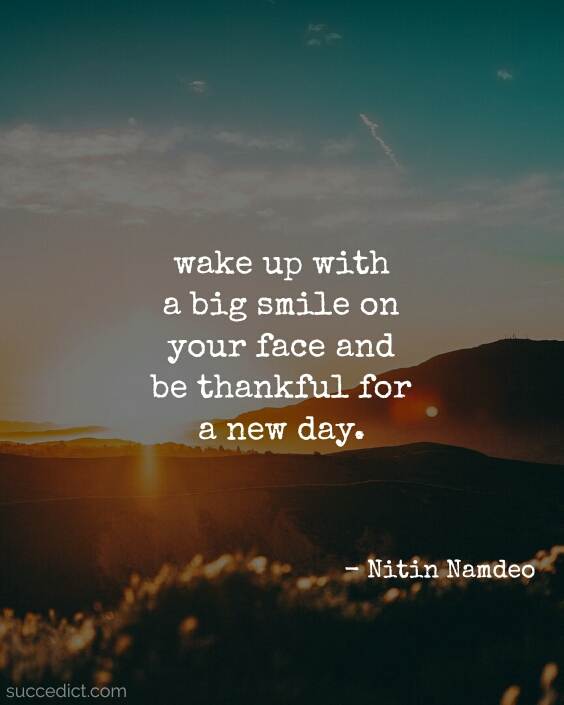 3. "Smile, not because you are happy but because you are alive." – Nitin Namdeo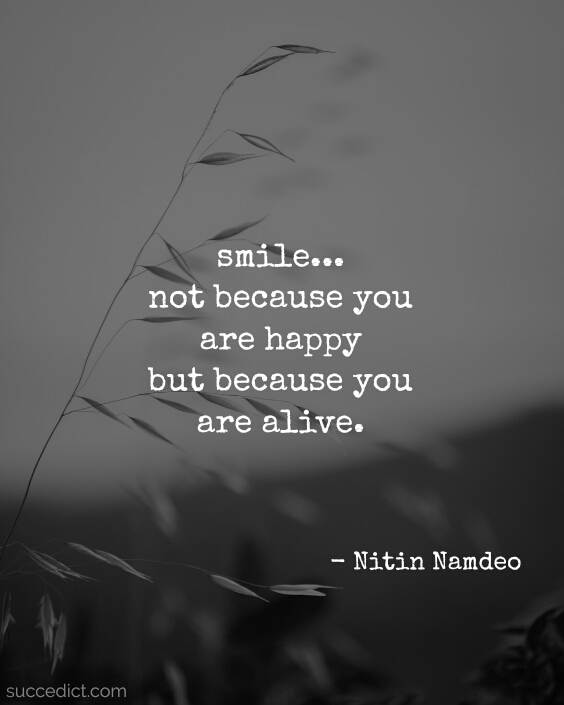 4. "Do not lose your smile because of temporary pain." – Nitin Namdeo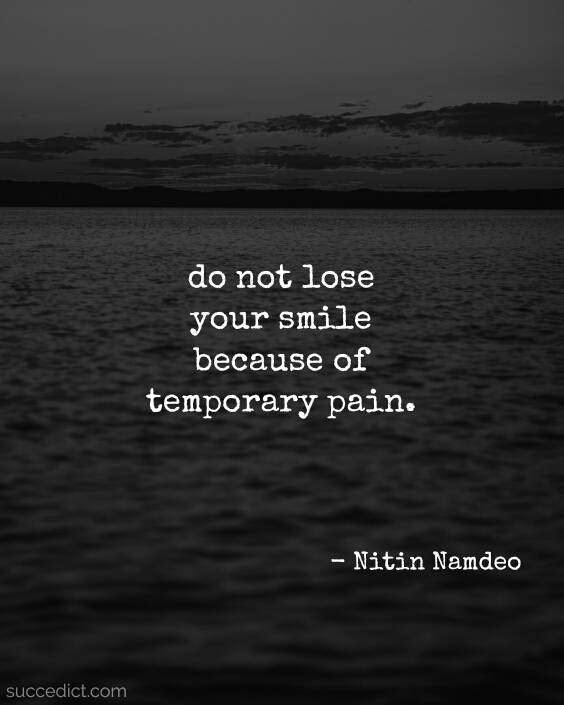 5. "Be the kind of person who gives people reasons to smile and fills their lives with peace." – Nitin Namdeo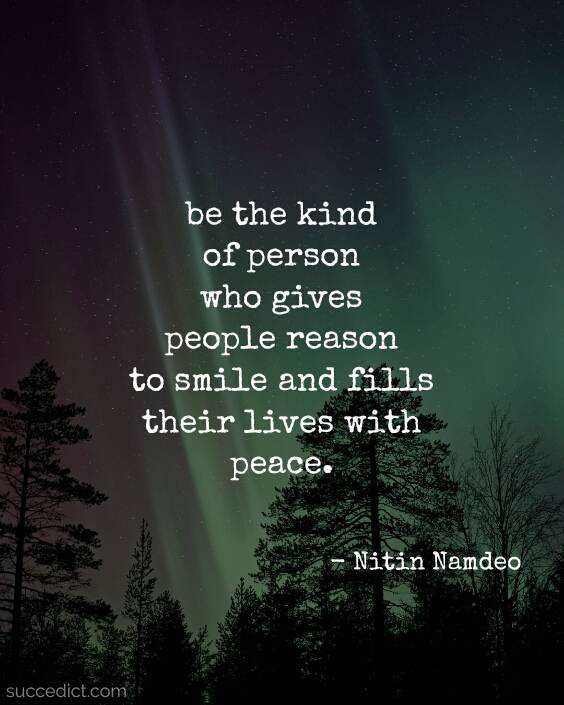 6. "Smile is something that everyone can wear and look beautiful." – Nitin Namdeo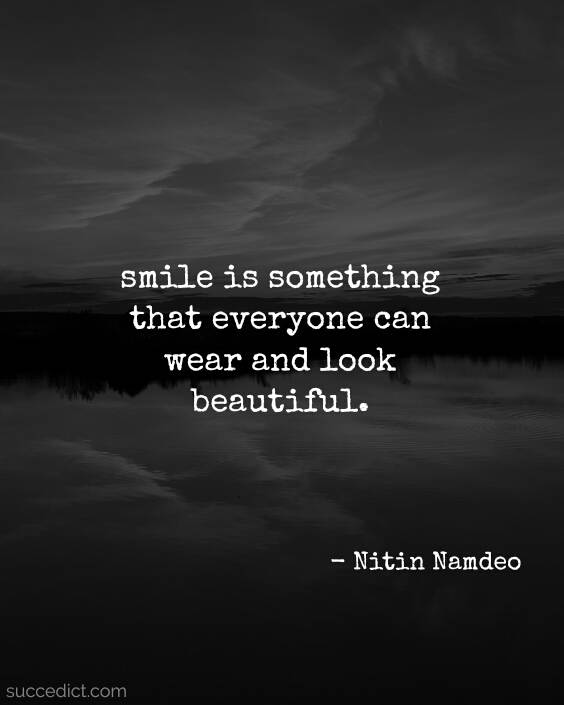 7. "If it makes you smile, it's worth keeping in your memories." – Nitin Namdeo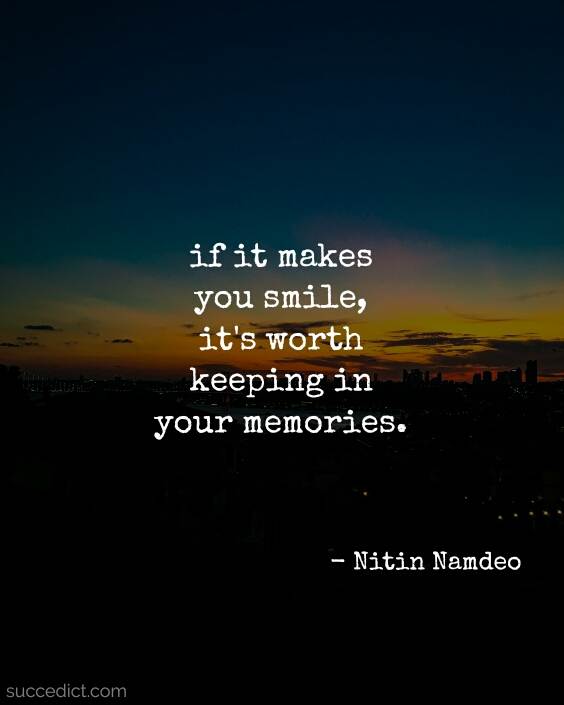 8. "Let your smile erase the pain in your heart." – Nitin Namdeo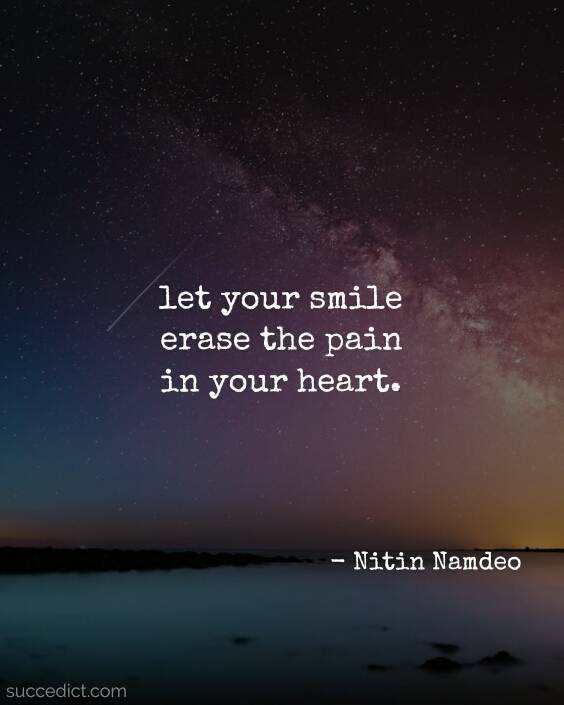 9. "Smile… This is the softest gesture ever." – Nitin Namdeo
10. "Your smile makes more friends than your words." – Nitin Namdeo
Famous Smile Quotes
11. "If you see someone without a smile give them one of yours." – Dolly Parton
12. "If you're not using your smile, you're like a man with a million dollars in the bank and no checkbook." – Les Giblin
13. "When life gives you a hundred reasons to cry, show life that you have a thousand reasons to smile." – Stephanie Meyer
14. "Let us always meet each other with smile, for the smile is the beginning of love. " – Mother Teresa
15. "Smile at the obstacle, for it is a bridge." – Medusa
16. "Today, give a stranger one of your smiles. It might be the only sunshine he sees all day." – H. Jackson Brown Jr.
17. "Share your smile with the world. It's a symbol of friendship and peace." – Christie Brinkley
18. "Smiling is definitely one of the best beauty remedies. If you have a good sense of humor and a good approach to life, that's beautiful." – Rashida Jones
19. "Everytime you smile at someone, it is an action of love, a gift to that person, a beautiful thing." – Mother Teresa
20. "Sometimes, your joy is the source of your smile, but sometimes your smile can be the source of your joy." – Thich Nhat Hanh
21. "Use your smile to change the world but don't let the world change your smile."
22. "Let my soul smile through my heart and my heart smile through my eyes, that I may scatter rich smiles in sad hearts." – Paramahansa Yogananda
23. "A gentle word, a kind look, a good-natured smile can work wonders and accomplish miracles." – William Hazlitt
24. "Your smile will give you a positive countenance that will make people feel comfortable around you." – Les Brown
25. "When things are difficult, smile by faith. Don't wait until you feel better." – Joel Osteen
26. "There is always a reason to smile. Find it."
27. "Never underestimate the importance of having a person in your life who can always make you smile."
28. "And the smile that is worth the praises of earth is the smile that shines through tears." – Ella Wheeler Wilcox
29. "The smile on my face doesn't mean my life is perfect, it just means I appreciate what I have and what God has blessed me with."
30. "Every day is a new beginning. Take a deep breath, smile, and start again."
Inspirational Smile Quotes
31. "A person who is truly brave does not let his smile fade even in times of trouble." – Nitin Namdeo
32. "Never underestimate the power of a kid's smile; it can be therapy for your broken heart." – Nitin Namdeo
33. "Positivity around you spread more quickly with a smile." – Nitin Namdeo
34. "Smile more, suffer less." – Nitin Namdeo
35. "Smile … until it turns into laughter." – Nitin Namdeo
36. "Face every situation with a smile on your face and everything will be in your control." – Nitin Namdeo
37. "There is no punishment to smile… smile as much as you can." – Nitin Namdeo
38. "Smile is such a universal language that everyone will respond positively to it." – Nitin Namdeo
39. "There are thousands of reasons to smile and so to cry; the wise one will always choose to smile." – Nitin Namdeo
40. "No one can hide the smile that comes naturally." – Nitin Namdeo
Quotes On Smile And Pain
41. "No matter how much pain is there in your heart, a smile on your face can become a healer for your pain." – Nitin Namdeo
42. "If you dare to smile by give up the pain, then no obstacles in life can stop you from moving forward." – Nitin Namdeo
43. "There is magic in the smile; when it comes to your face, you forget the pain." – Nitin Namdeo
44. "You do not need a lot of happiness to erase the pain, you will feel good just by bringing a little smile on your face." – Nitin Namdeo
45. "The pain you are feeling because of negativity can only be overcome with positive thoughts." – Nitin Namdeo
46. "Your one smile can fill a stranger's whole day with positivity." – Nitin Namdeo
47. "People who make you smile are people who deserve to be in your life." – Nitin Namdeo
48. "Never let the pain of your mind take away the smile from your face." – Nitin Namdeo
49. "Smile more at problems; gradually you will learn that pain is just for lessons." – Nitin Namdeo
50. "Nothing is more beautiful than the smiling face of your loved ones; never let them be sad." – Nitin Namdeo
51. "So what if you feel pain… smile anyway." – Nitin Namdeo
52. "Smile… because life is too short to be sad about anything." – Nitin Namdeo
53. "No matter how odd the circumstances are, you can always choose to smile and move on." – Nitin Namdeo
54. "It is ok to have pain and still smile." – Nitin Namdeo
55. "Smile more, love more, shine more." – Nitin Namdeo
56. "Smiling through pain is an art of life, but dealing with it is a part of life."
57. "Negativity isn't the way to go, smile more, eat some chocolate." – Ed Sheeran
58. "No matter what you do, no matter how hard it is, no matter how challenging it is, do it with a smile on your face." – Lenny Krayzelburg
59. "Remember, even though the outside world might be raining, if you keep on smiling, the sun will soon show its face and smile back at you." – Ana Lee
60. "Laugh, even when you feel too sick or too worn out or tired. Smile, even when you're trying not to cry, and the tears are blurring your vision." – Alysha Speer
Quotes On Smile And Love
61. "Let your smile spread the love silently in the world." – Nitin Namdeo
62. "Don't forget to smile; those who love you never want to see you sad." – Nitin Namdeo
63. "When there is love for someone in your heart, you smile without reason." – Nitin Namdeo
64. "A gentle smile on your face attracts love and good people in your life." – Nitin Namdeo
65. "When you choose to smile instead of rage, love grows in place of hate." – Nitin Namdeo
66. "Your smile shows that there is only love in your heart and positivity in your mind." – Nitin Namdeo
67. "Your smile influences the smile of your loved ones." – Nitin Namdeo
68. "No smile is more beautiful than the smile on the faces of your loved ones." – Nitin Namdeo
69. "If they truly love you, they always care about your smile, regardless of your likes and dislikes." – Nitin Namdeo
70. "Learn to love yourself and you will never lose your smile." – Nitin Namdeo
71. "Smile more, love more, live more." – Nitin Namdeo
72. "If you're in love with someone, you won't need a reason to smile." – Nitin Namdeo
73. "The sweetest gift you can give to your loved one is your smile, honesty, and care." – Nitin Namdeo
74. "Seeing your loved one smiling is one of the most pleasant experiences." – Nitin Namdeo
75. "You will always give reasons to smile to the people you love." – Nitin Namdeo
76. "Spend your life with people who make you smile, laugh, and feel loved." – Roy T. Bennett
77. "When I saw you I fell in love and you smiled because you knew." – William Shakespeare
78. "We divided ourselves among caste, creed, culture and countries but what is undivided remains most valuable: a mere smile and the love." – Santosh Kalwar
79. "Life is short. Break the rules. Forgive quickly. Kiss slowly. Love truly. Laugh uncontrollably and never regret anything that makes you smile." – Mark Twain
80. "The most beautiful curve on a woman's body is her smile." – Bob Marley
Quotes On Smile And Beauty
81. "Your smile will always be more beautiful than your dress, never forget to wear it." – Nitin Namdeo
82. "Nothing is more beautiful than smiling face backed with kindness." – Nitin Namdeo
83. "Your beauty depends not on your body type or color but the smile on your face." – Nitin Namdeo
84. "Your beauty is at its peak when you smile thinking of your loved one." – Nitin Namdeo
85. "You do not look beautiful when you try to look beautiful, but you look beautiful when you forget about the beauty and start smiling." – Nitin Namdeo
86. "Smiling face is never out of fashion." – Nitin Namdeo
87. "All beautiful faces are faces that smile more and worry less." – Nitin Namdeo
88. "Nature has gifted everyone the beauty of the smile that no one can take away." – Nitin Namdeo
89. "Those who have the habit of smiling, beauty is their slave." – Nitin Namdeo
90. "You are more beautiful than you think, just put a smile on your face and look into the mirror." – Nitin Namdeo
91. "The beauty of a smile is that you cannot hide it." – Nitin Namdeo
92. "It is the beauty of your heart that comes to your face in the form of a smile." – Nitin Namdeo
93. "Smile is another word for beauty." – Nitin Namdeo
94. "Stay away from negative people, they can snatch away both your smile and beauty." – Nitin Namdeo
95. " Never compare yourself to others, you have your own beauty… just smile to reveal it. " – Nitin Namdeo
96. "Her smile put the sunflower to shame." – Jerry Spinelli
97. "A woman whose smile is open and whose expression is glad has a kind of beauty no matter what she wears." – Anne Roiphe
98. "Because of your smile, you make life more beautiful." – Thich Nhat Hanh
99. "Beauty is power; a smile is its sword." – John Ray
100. "Smile, it is the key that fits the lock of everybody's heart." – Anthony J. D'Angelo
Smile Quotes With Images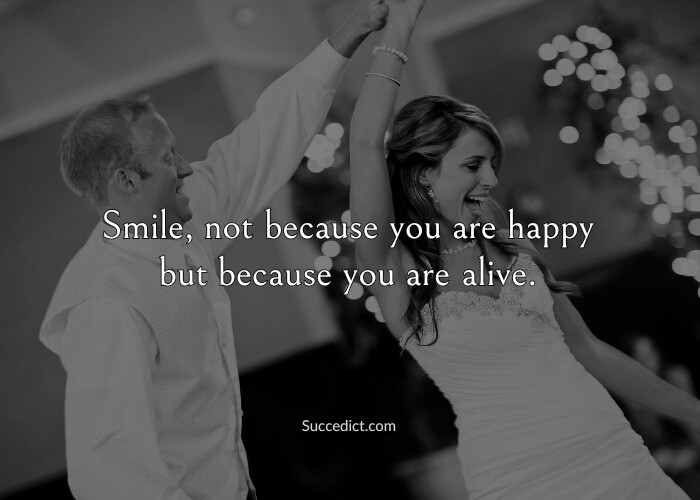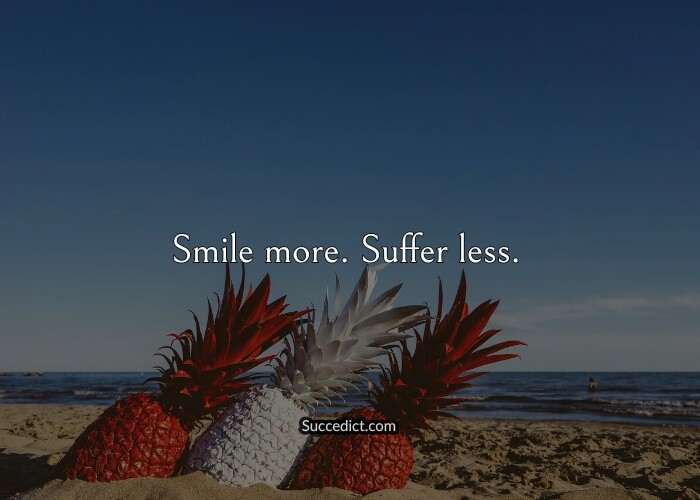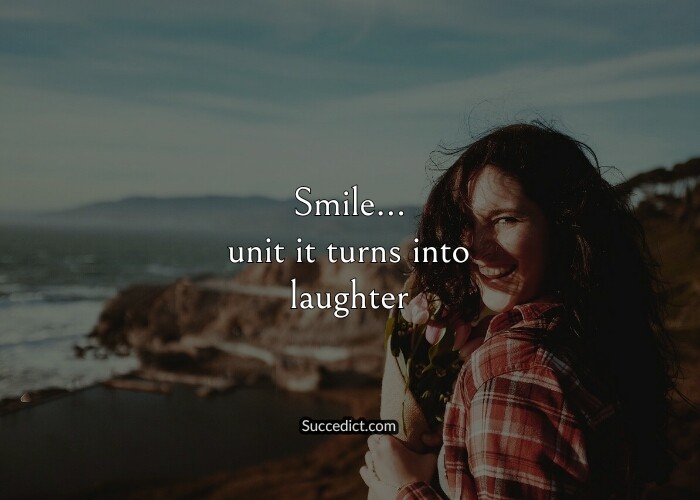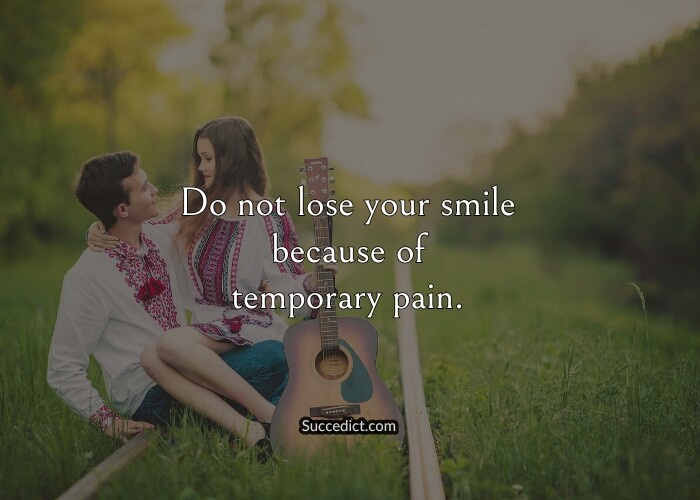 Also Read:
Share This: