If you have a family, life insurance gives you the possibility of continuing to provide financial resources in the event of death.
A life insurance takes care of the family patrimony because, you can never be certain about what will be the situations that your family will face in case you are not there.
I agree that there is no amount of money that can alleviate the pain suffered after the death of a relative, but this economic benefit for relatives can be of great help because they can see their quality of life and health protected.
Fun is like life insurance; the older you get, the more it costs.

– Kim Hubbard
Life Insurance Quotes
1. Life insurance is less about your life and more about your loved ones. – Nitin Namdeo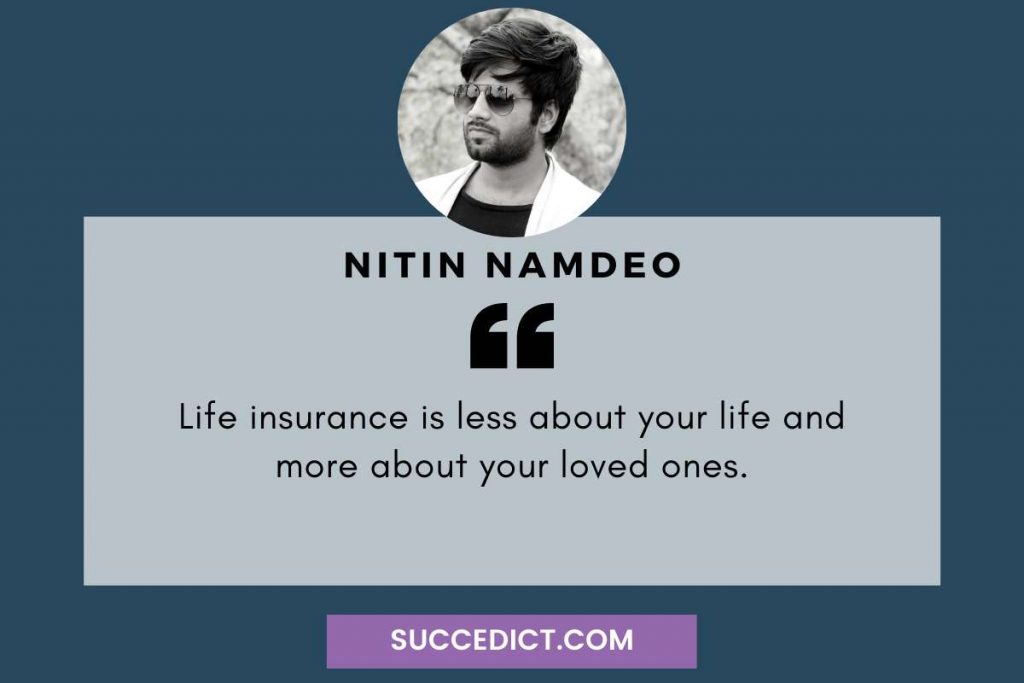 2. Not having a life insurance is much riskier than any other risks in life. – Nitin Namdeo
3. You never know how much time you have left. You cannot promise to care for your family till they live but your life insurance can do. – Nitin Namdeo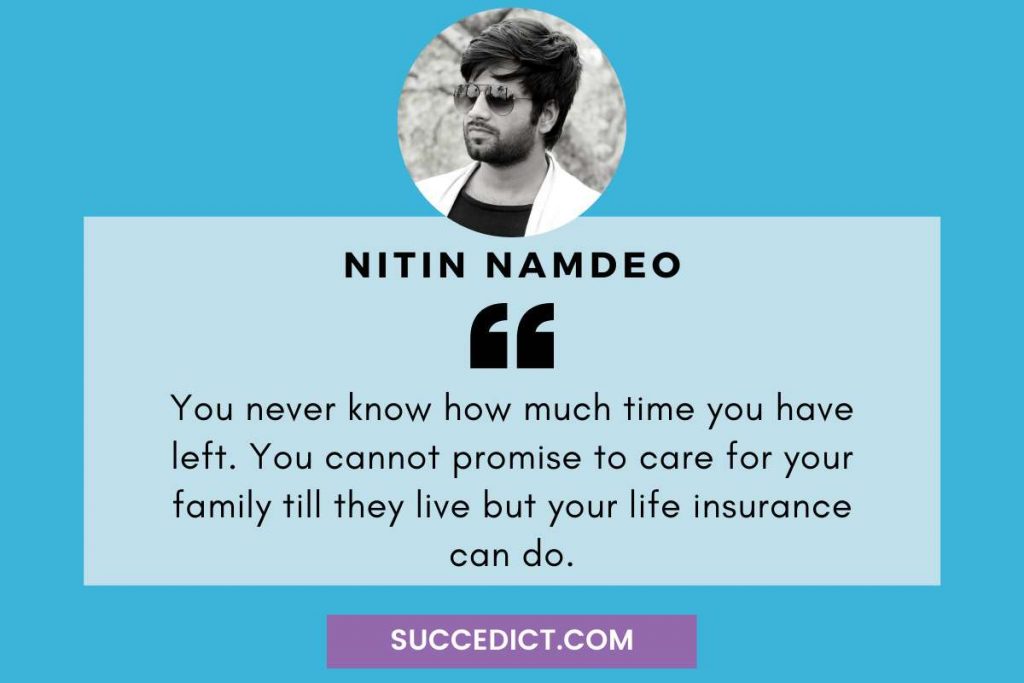 4. Life insurance is the insurance of love. – Nitin Namdeo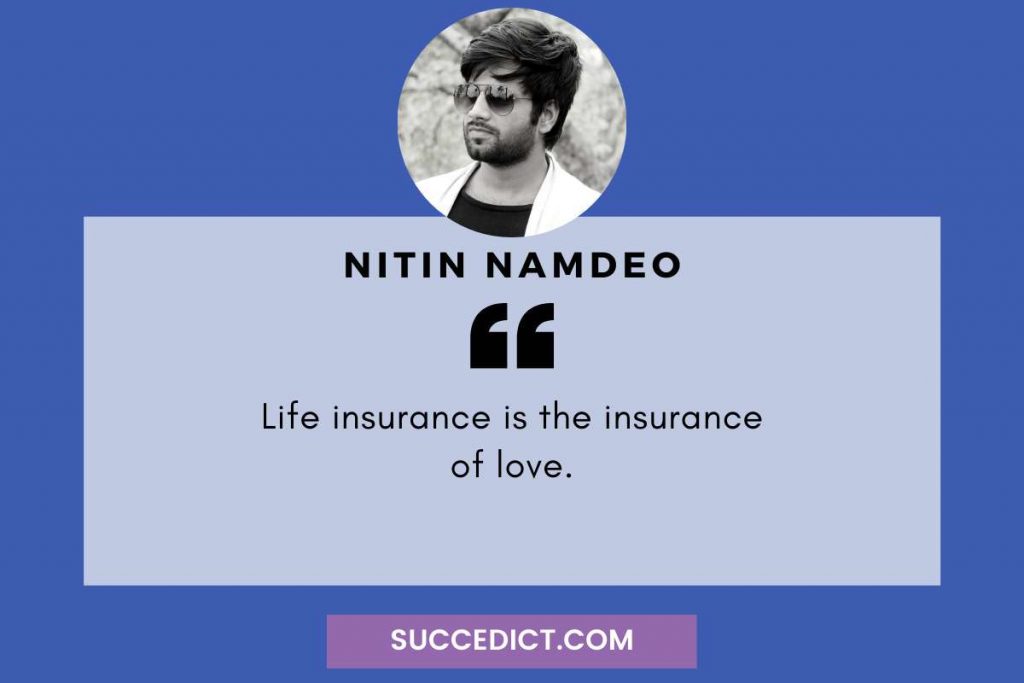 5. Buy a life insurance and it will be the best gift ever you will give to your family. – Nitin Namdeo
6. Take the risk if you want to live your dream life, but do not take the risk of not having a life insurance if you want your family to live their dream life. – Nitin Namdeo
7. Do not take the risk of not having a life insurance and do not lose the chance to show your love to your family. – Nitin Namdeo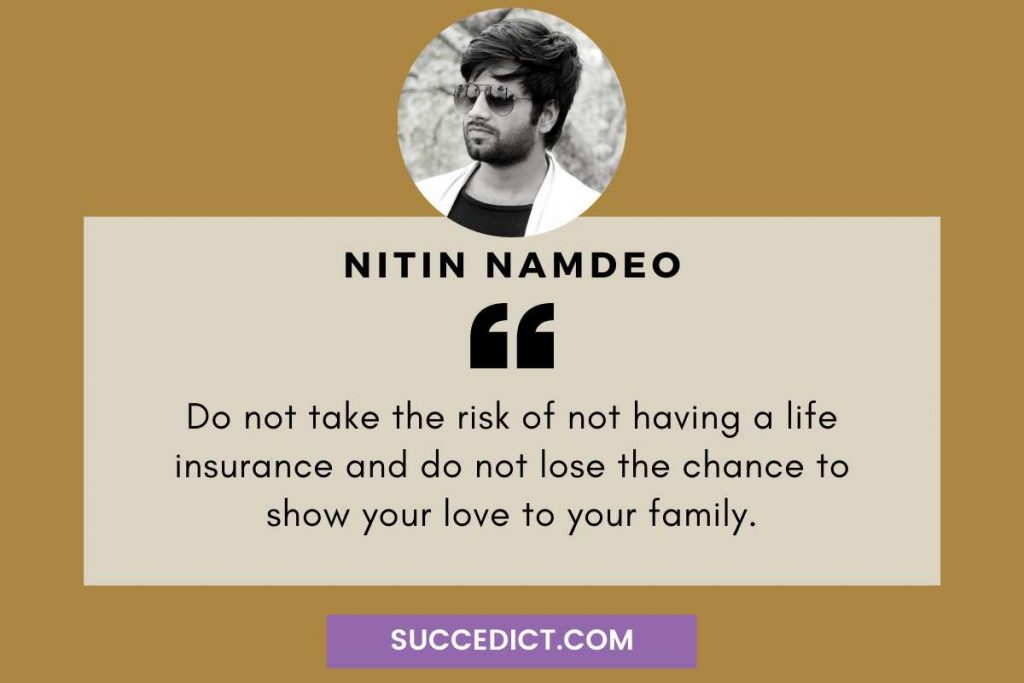 8. You do not buy a life insurance, you buy love insurance. – Nitin Namdeo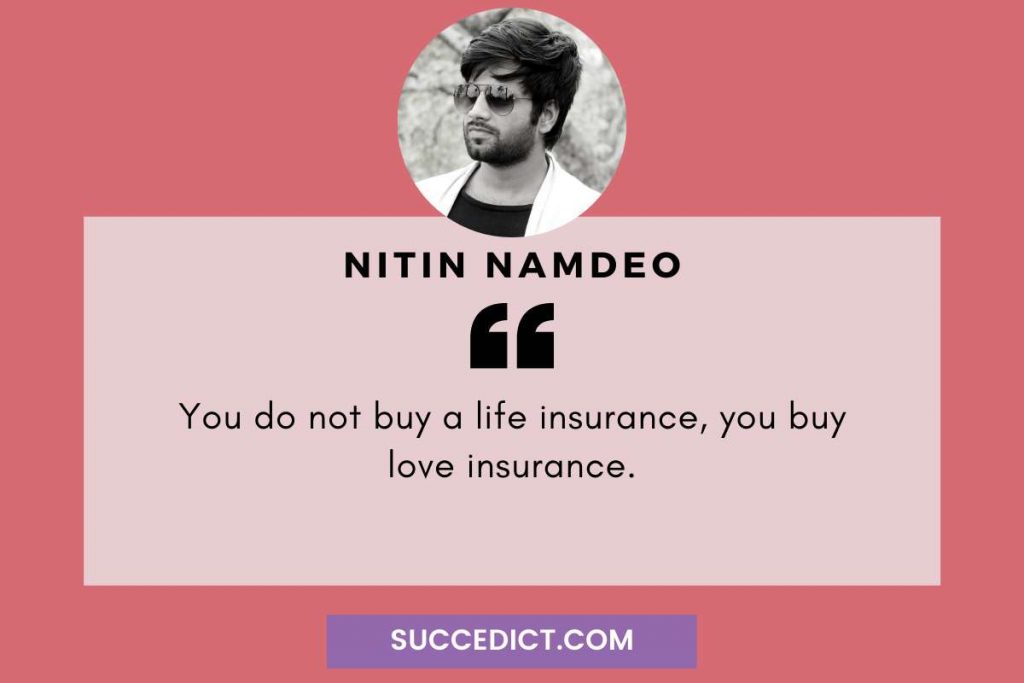 9. If you don't want your loved ones to be in trouble, don't die without a life insurance. – Nitin Namdeo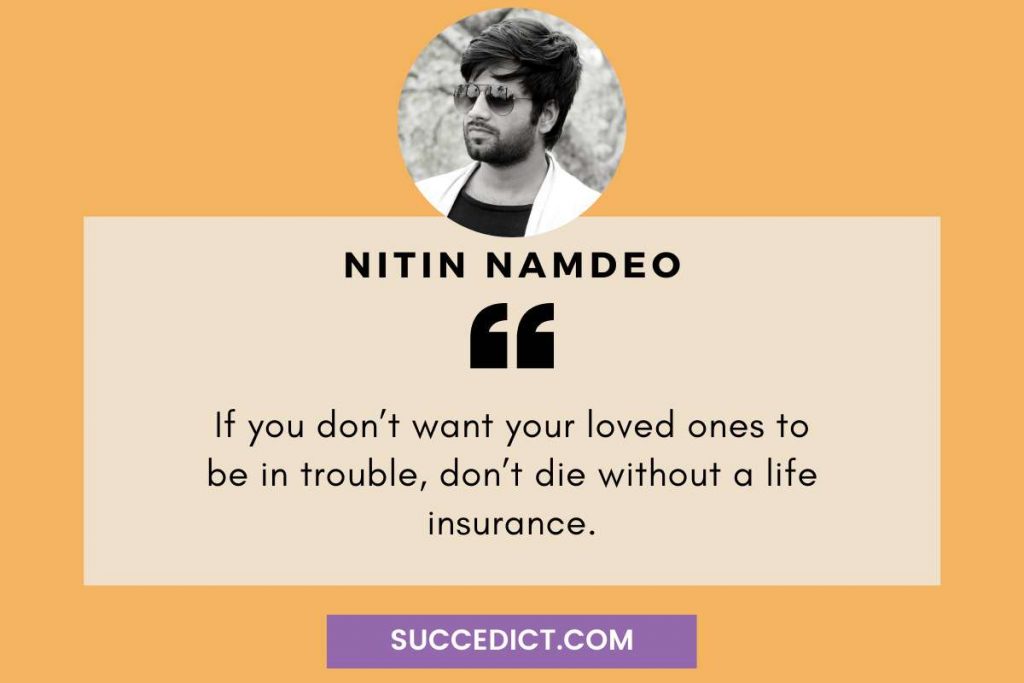 10. By getting life insurance you insure the trouble free life of your family. – Nitin Namdeo
Top Quotes About Life Insurance
11. "If a child, a spouse, a life partner or a parent depends on you and your income, you need life insurance." – Suze Orman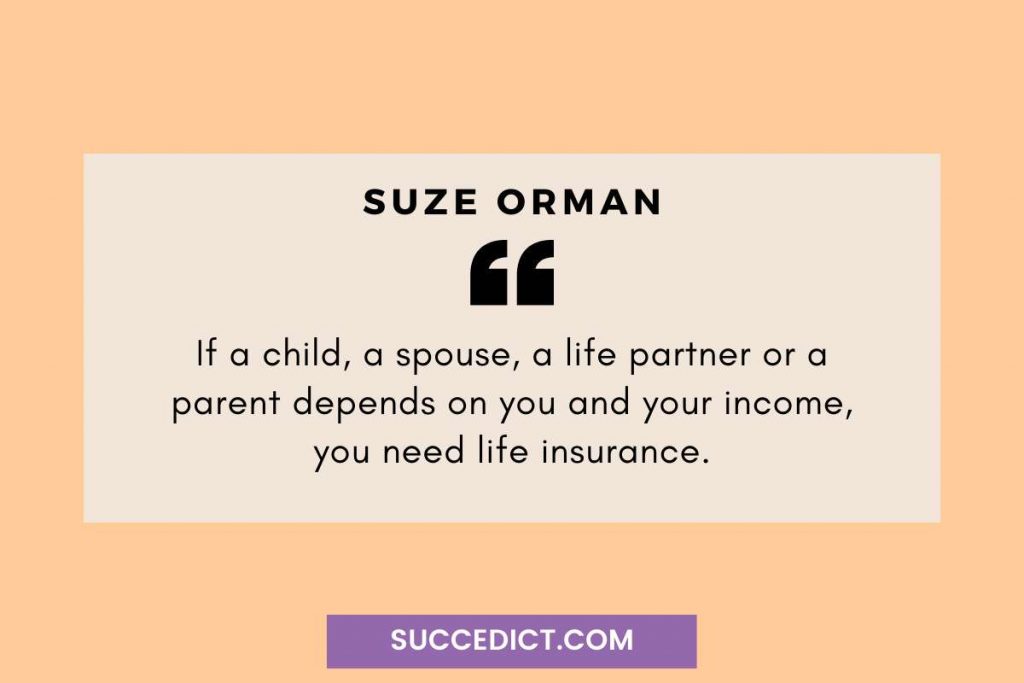 12. "We live in an unpredictable world these days. Thus, there are many legitimate reasons to prepare yourself for those unannounced curveballs." – DBS Singapore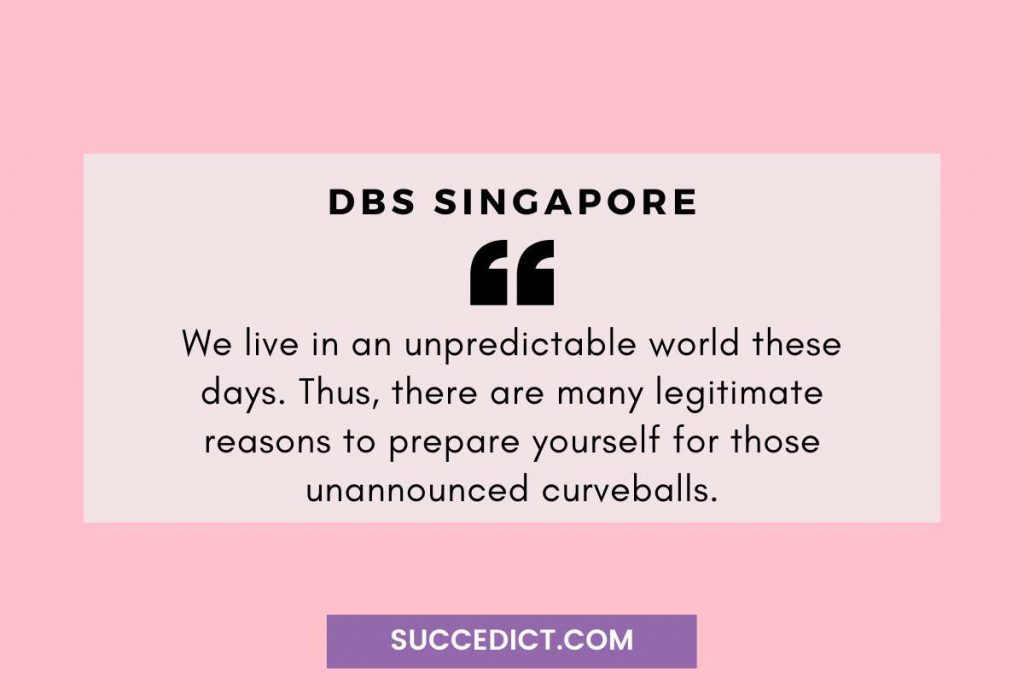 13. "I called an insurance company to get a quote. They gave me one of Oscar Wilde's best." – Jarod Kintz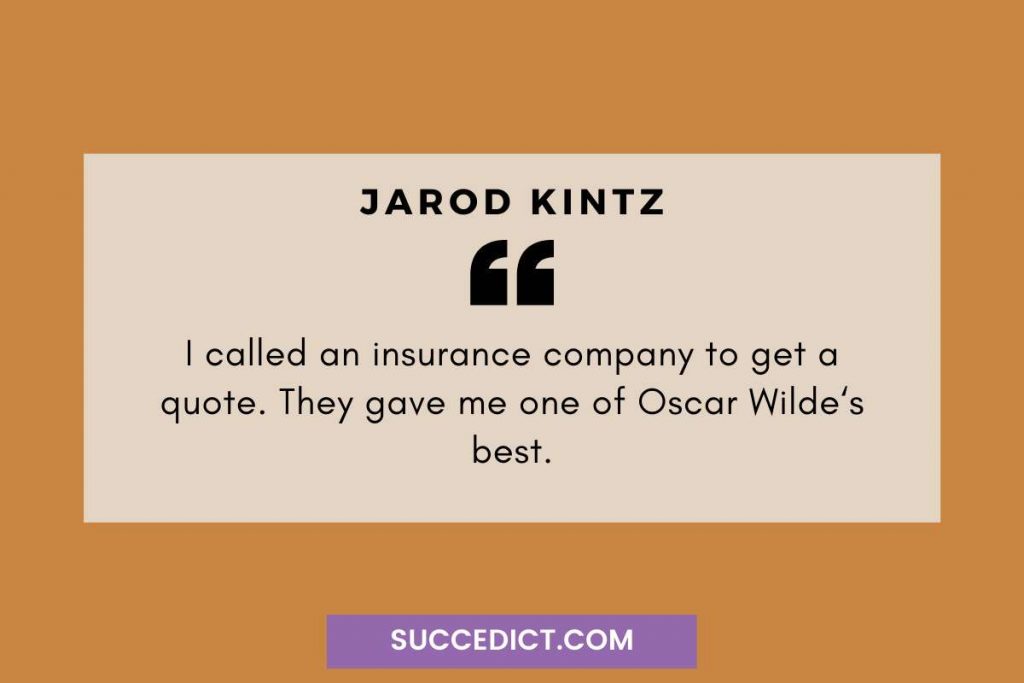 14. "Life Insurance is the only tool that takes pennies and guarantees dollars." – Ben Feldman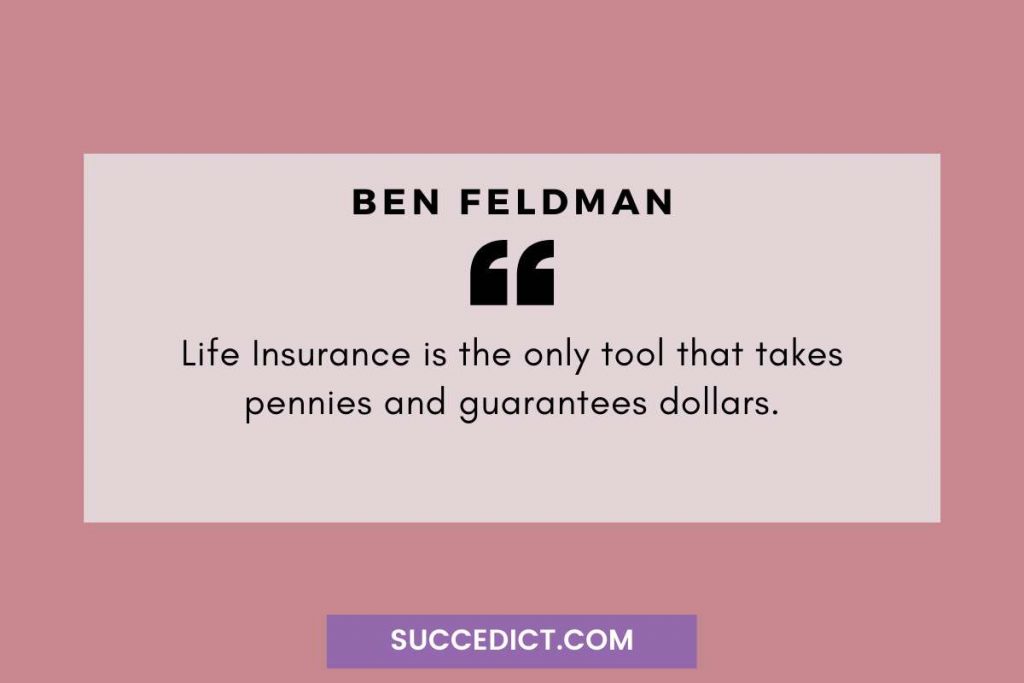 15. "A policy of life insurance is the cheapest and safest mode of making a certain provision for one's family." – Benjamin Franklin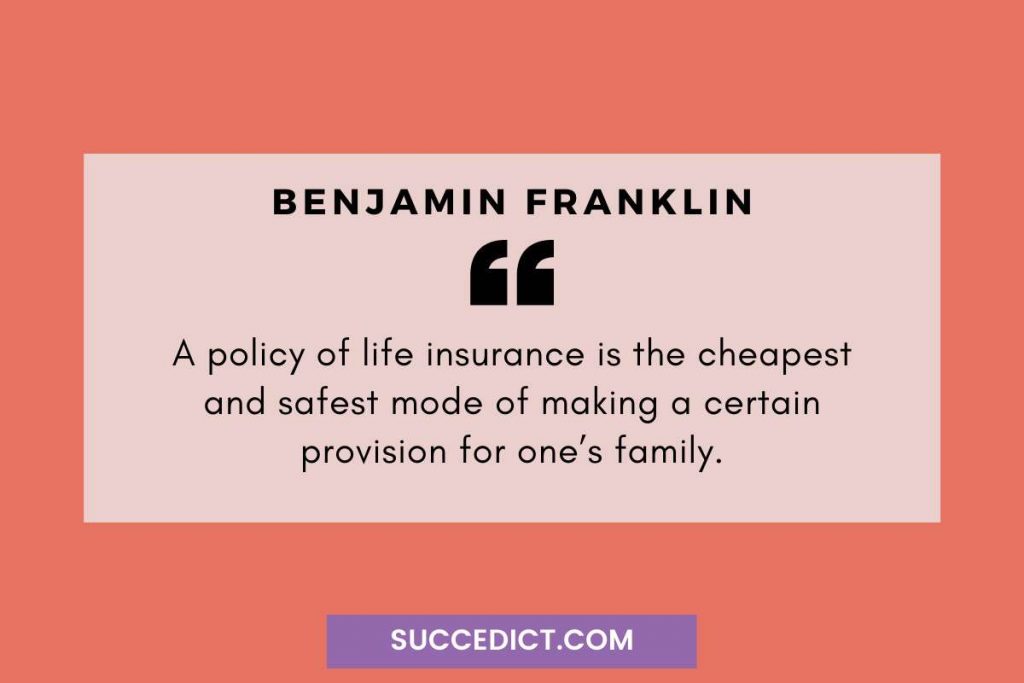 16." A man who dies without adequate life insurance should have to come back and see the mess he created." – Will Rogers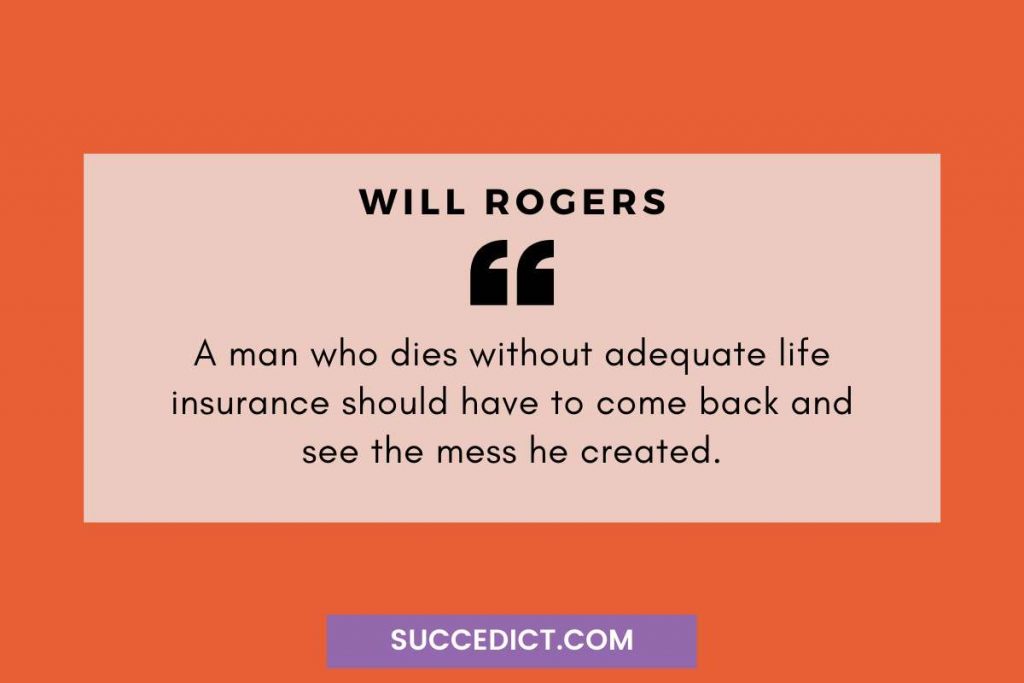 17. "There are worse things in life than death. Have you ever spent an evening with an insurance salesman?" – Woody Allen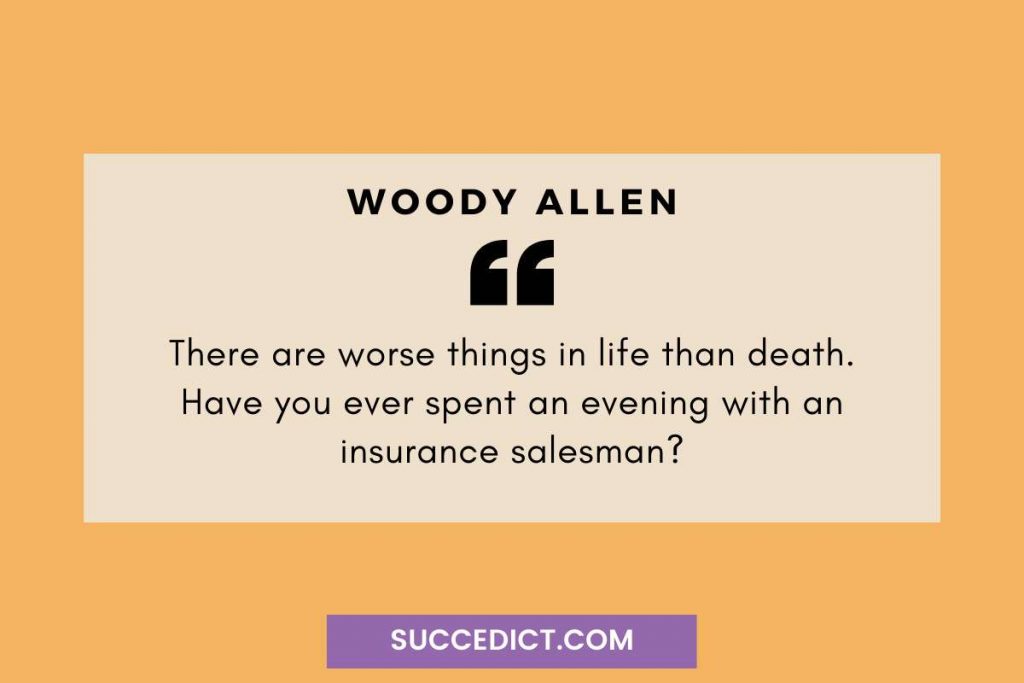 18. "No matter how much you are earning or how much you have saved; your financial position can be dented by an unexpected event in a moment." – Iffco-Tokio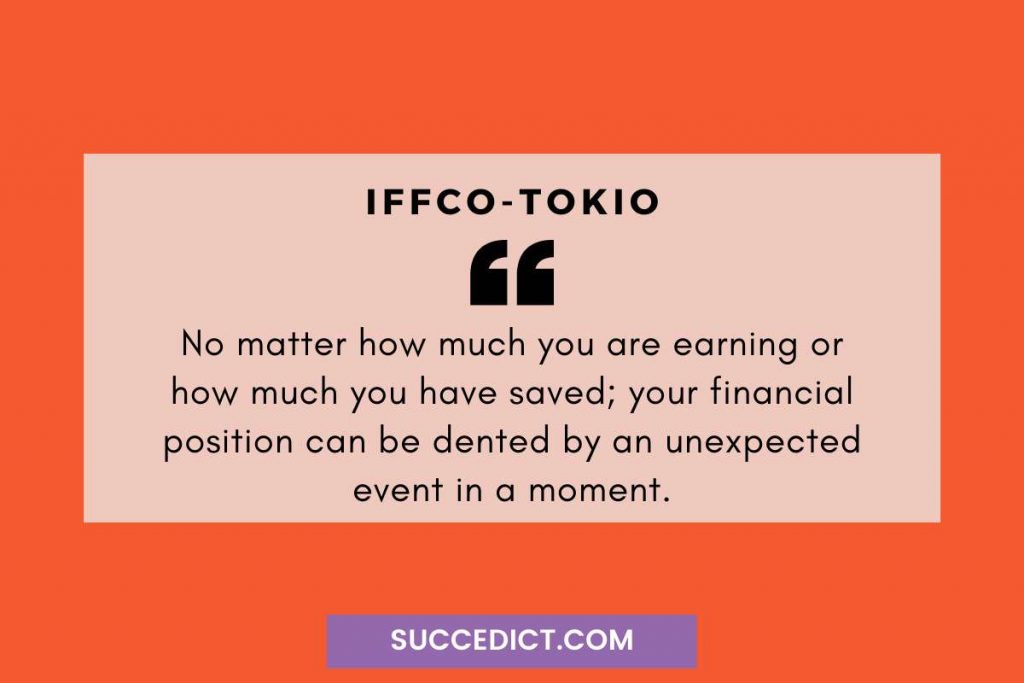 19. "You don't buy life insurance because you are going to die, but because those you love are going to live."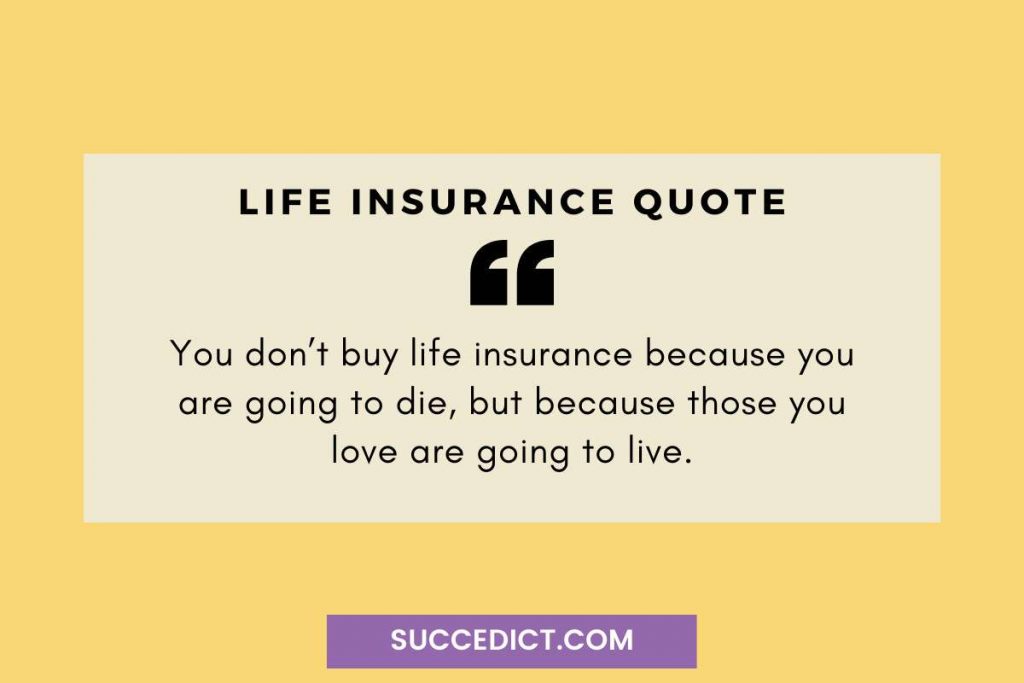 20. "In case you can't be there to catch them, make sure you leave a safety net."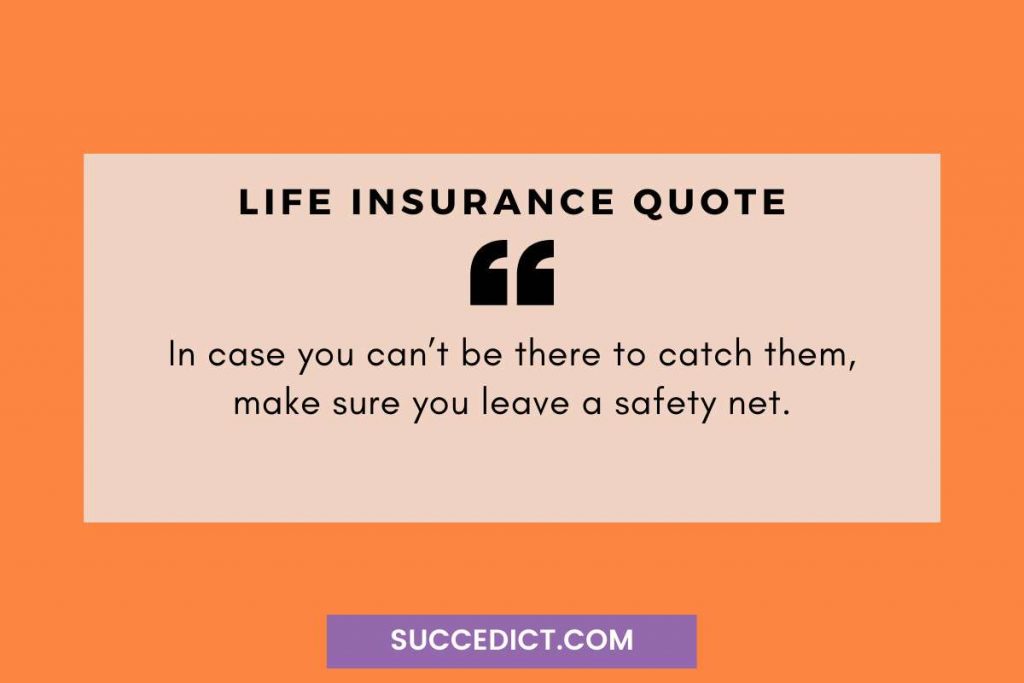 21. "Every month that you send a check to the life insurance company, you're making a bet with them. Don't worry, one day you'll win." – Nitya Prakash
Share This: