Tupac Amaru Shakur (1971 – 1996), later known as 2Pac, was an American rap artist who grew up in New York.
His legacy in the world of hip-hop is unparalleled. Forbes magazine, in 2008, revealed that Tupac Shakur was among the 10 dead celebrities who raised the most money year after year.
Let's dive into our collection of Topac Quotes that will give you the courage to live your dream life freely and fearlessly.
For every dark night, there's a brighter day.

– Tupac Shakur
Tupac Shakur Quotes
1. "A coward dies a thousand times, a soldier dies but once." – Tupac Shakur
2. "Reality is wrong. Dreams are for real." – Tupac Shakur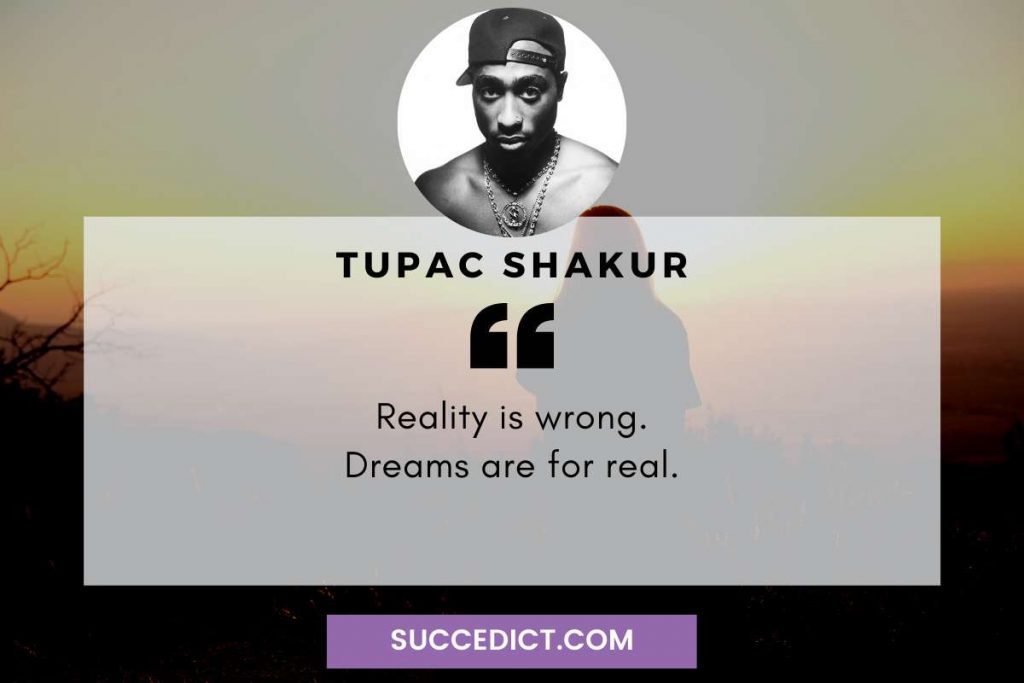 3. "Just cause you live in the ghetto doesn't mean you can't grow." – Tupac Shakur
4. "Always do your best, don't let the pressure make you panic." – Tupac Shakur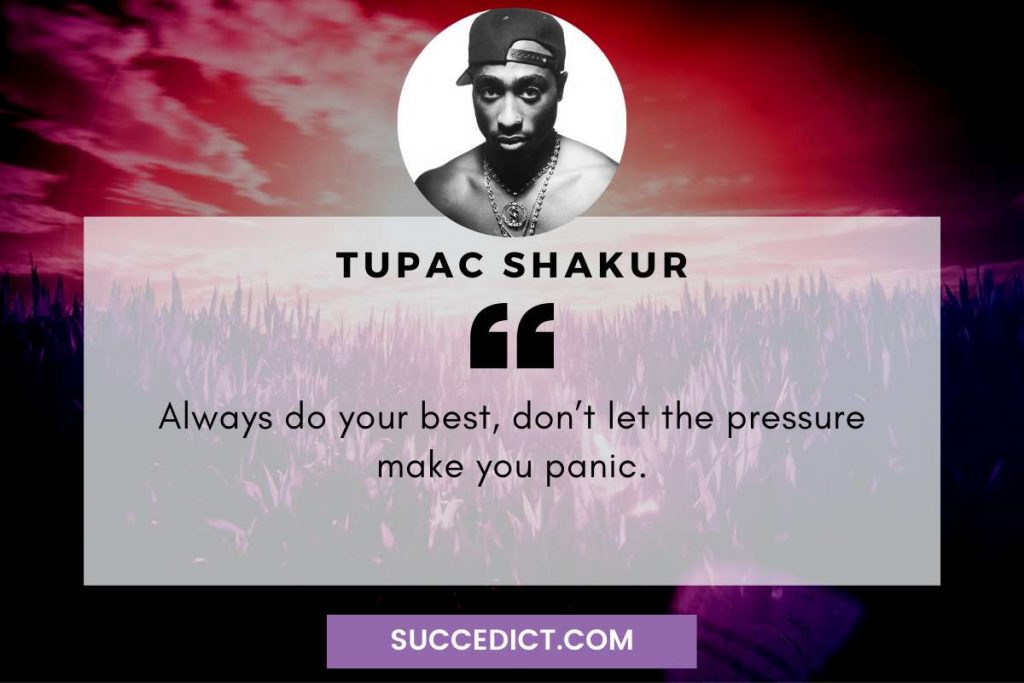 5. "Recollect your thoughts, don't get caught up in the mix." – Tupac Shakur
6. "Don't leave this world without giving it your all." – Tupac Shakur
7. "The Only Thing That Comes to A Sleeping Man is Dreams." – Tupac Shakur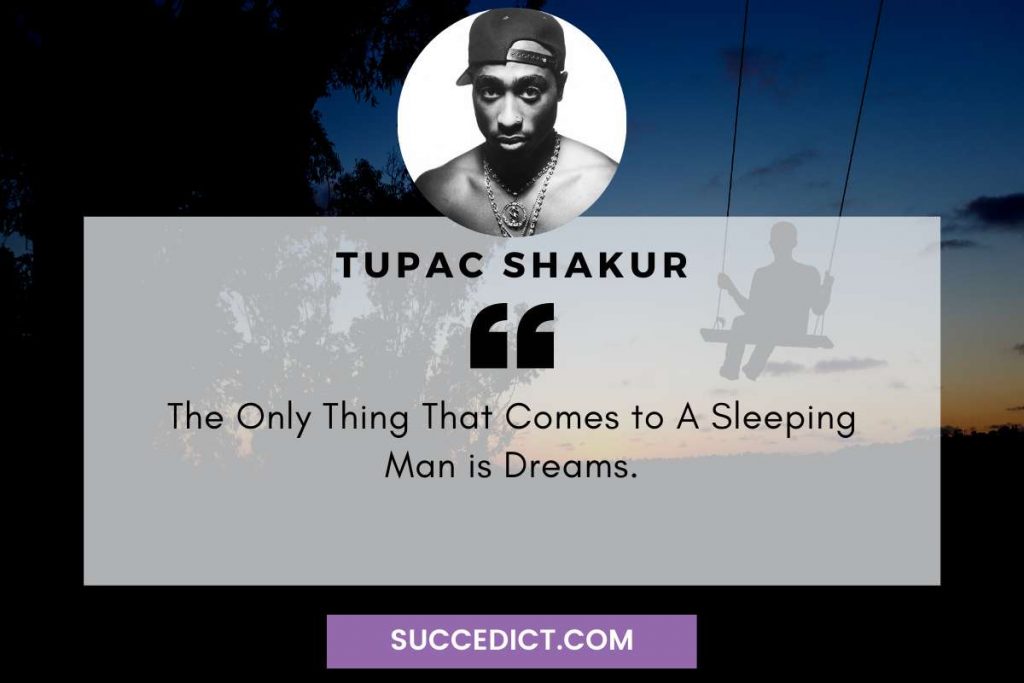 8. "The realest people don't have a lot of friends." – Tupac Shakur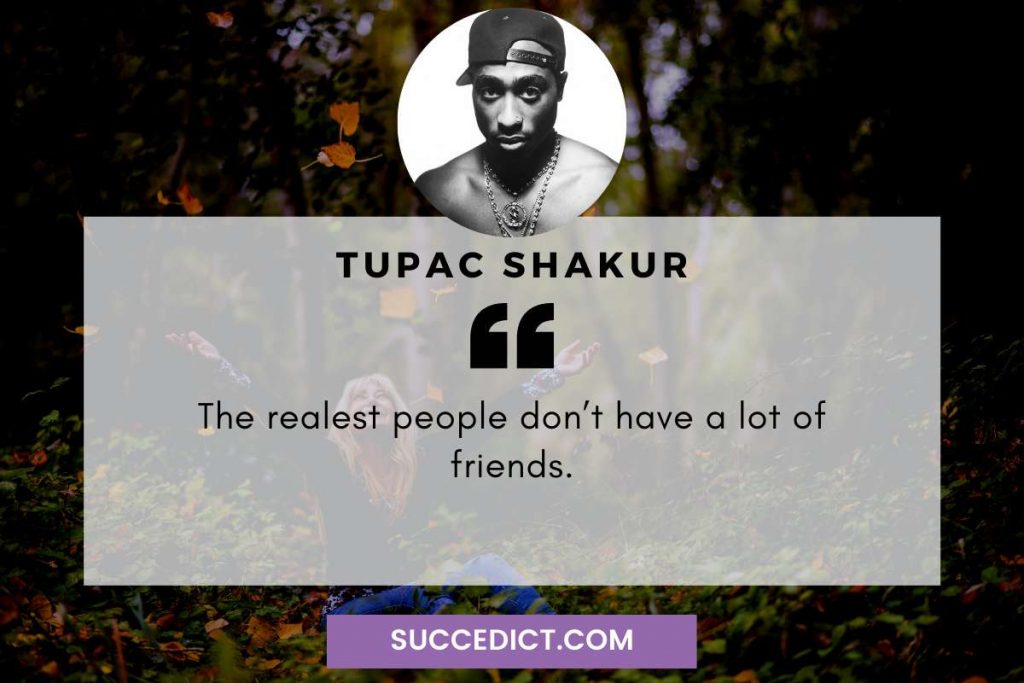 9. "Our future is our confidence and self-esteem." – Tupac Shakur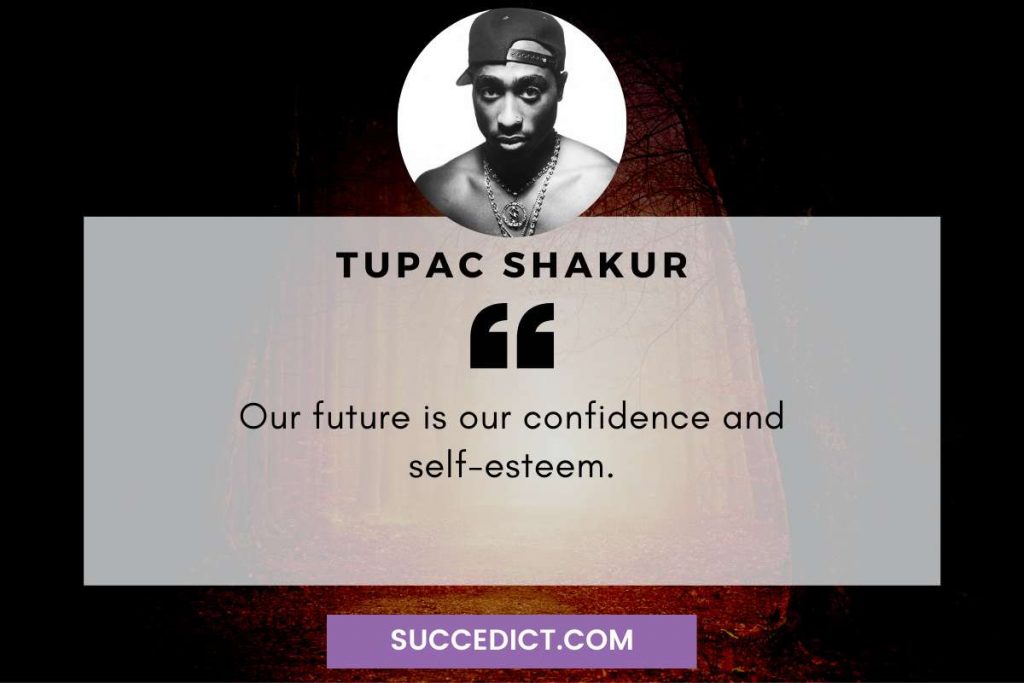 10. "Death is not the greatest loss in life. The greatest loss is what dies inside while still alive." – Tupac Shakur
Inspirational Tupac Quotes
11. "During your life, never stop dreaming. No one can take away your dreams." – Tupac Shakur
12. "Pay no mind to those who talk behind your back, it simply means that you are two steps ahead." – Tupac Shakur
13. "I'd rather die like a man than live like a coward." – Tupac Shakur
14. "Follow your heart, but take your brain with you." – Tupac Shakur
15. "If you let a person talk long enough, you'll hear their true intentions." – Tupac Shakur
16. "Happy are those who dream dreams and are ready to pay the price to make them come true." – Tupac Shakur
17. "If God wanted me to be quiet he would've never showed me what he does." – Tupac Shakur
18. "They have money for war but can't feed the poor." – Tupac Shakur
19. "Do everything you can to make it around the system, over the system, or out the system." – Tupac Shakur
Best Tupac Quotes
20. "I would rather be stricken blind, than to live without expression of mind." – Tupac Shakur
21. "Fear no man but only God." – Tupac Shakur
22. "Start making changes. Let's change the way we eat, let's change the way we live, and let's change the way we treat each other." – Tupac Shakur
23. "Fear is stronger than love, remember that. Fear is stronger than love. All that love I gave didn't mean nothing when it came to fear." – Tupac Shakur
24. "I shall not fear man but God, though I walk through the valley of death." – Tupac Shakur
25. "I am a hard person to love but when I love, I love really hard." – Tupac Shakur
26. "Don't believe everything you hear. Real eyes, realize, real lies." – Tupac Shakur
27. "I didn't choose the thug life, the thug life chose me." – Tupac Shakur
28. "We can never go nowhere unless we share with each other." – Tupac Shakur
29. "Life's a wheel of fortune and it's my chance to spin it." – Tupac Shakur
Tupac Quotes About Life
30. "The fake get in where they fit in, the real stand strong where they belong." – Tupac Shakur
31. "If you can make it through the night, there's a brighter day." – Tupac Shakur
32. "Everybody's at war with different things. I'm at war with my own heart sometimes." – Tupac Shakur
33. "Out of anger comes controversy, out of controversy comes conversation, out of conversation comes action." – Tupac Shakur
34. "I don't have no fear of death. My only fear is coming back reincarnated." – Tupac Shakur
35. "A woman brought you into this world, so you have no right to disrespect one." – Tupac Shakur
36. "I'm not saying I'm gonna change the world, but I guarantee that I will spark the brain that will change the world." – Tupac Shakur
37. "Is it a crime, to fight, for what is mine?" – Tupac Shakur
38. "People die but legends live forever." – Tupac Shakur
39. "No matter how hard it gets, stick your chest out, keep ya' head up and handle it." – Tupac Shakur
More Tupac Quotes
40. "We was young and we was dumb, but we had heart." – Tupac Shakur
41. "If you could walk a mile in my shoes you'd be crazy too." – Tupac Shakur
42. "The only time I have problems is when I sleep." – Tupac Shakur
43. "Long live the rose that grew from concrete when no one else even cared." – Tupac Shakur
44. "No one knows my struggle, they only see the trouble. Not knowing how hard it is to carry on when no one loves you." – Tupac Shakur
45. "With all my fans I got a family again." – Tupac Shakur
46. "Things will never be the same, that's just the way it is." – Tupac Shakur
47. "Even though you're fed up, you gotta keep your head up." – Tupac Shakur
48. "Here's a message to the newborns, waiting to breathe. If u believe then u can achieve. Just look at me." – Tupac Shakur
49. "I guess change is good for any of us." – Tupac Shakur
50. "The evil the u are the brighter u will get." – Tupac Shakur
51. "You never know how strong you can be until being strong is the only choice you have left." – Tupac Shakur
Share This: