In this article, you will find a list of inspirational quotes for bloggers. These quotes are designed to inspire and motivate you on your blogging journey.
Blogging can be a challenging and sometimes lonely journey. As a blogger, you pour your heart and soul into creating content for your readers, but it can be difficult to stay motivated and inspired when you're faced with writer's block, negative feedback, or a lack of engagement. That's where inspirational quotes can come in handy.
So take a deep breath, grab a cup of coffee, and let's dive in!
Blogging is the new poetry.
Inspirational Quotes For Bloggers
1. "By publishing selflessly, you can earn limitlessly." – Nitin Namdeo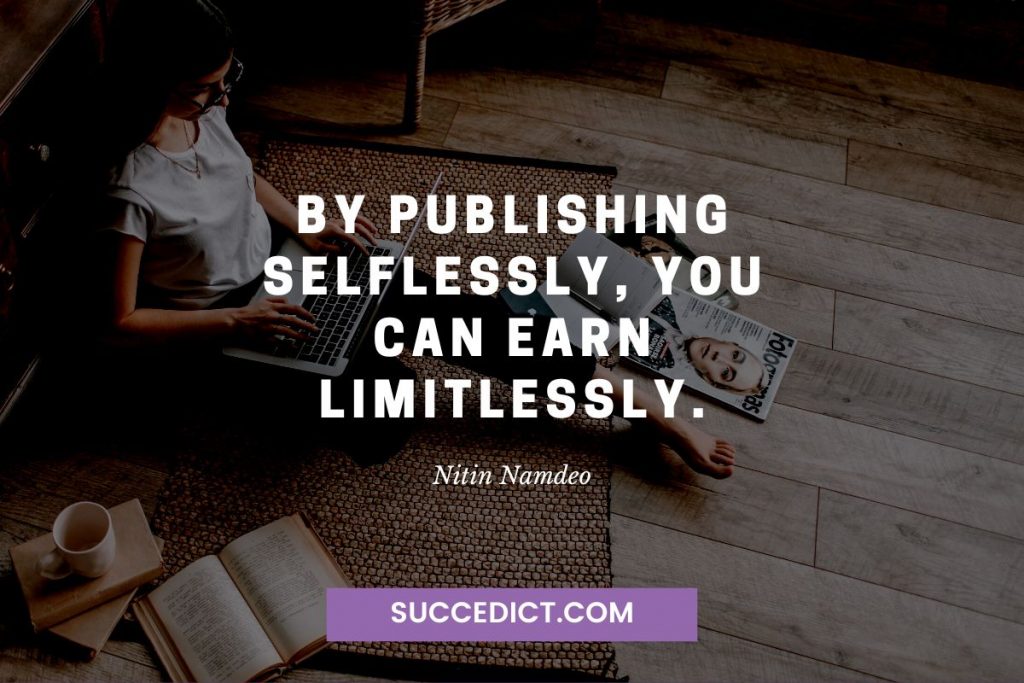 2. "Becoming a great blogger takes time and practice. Keep publishing and you'll learn as you go." – Nitin Namdeo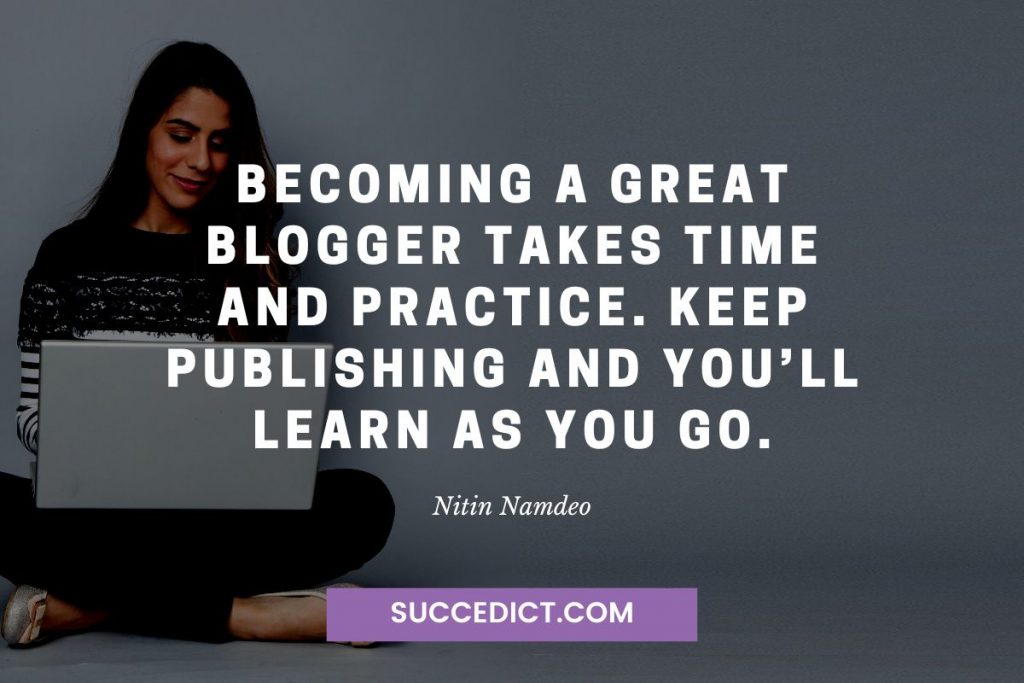 3. "Ranking first on SERP takes more than just anxiety. Keep experimenting, editing, and learning, and eventually, you'll find the right formula for success." – Nitin Namdeo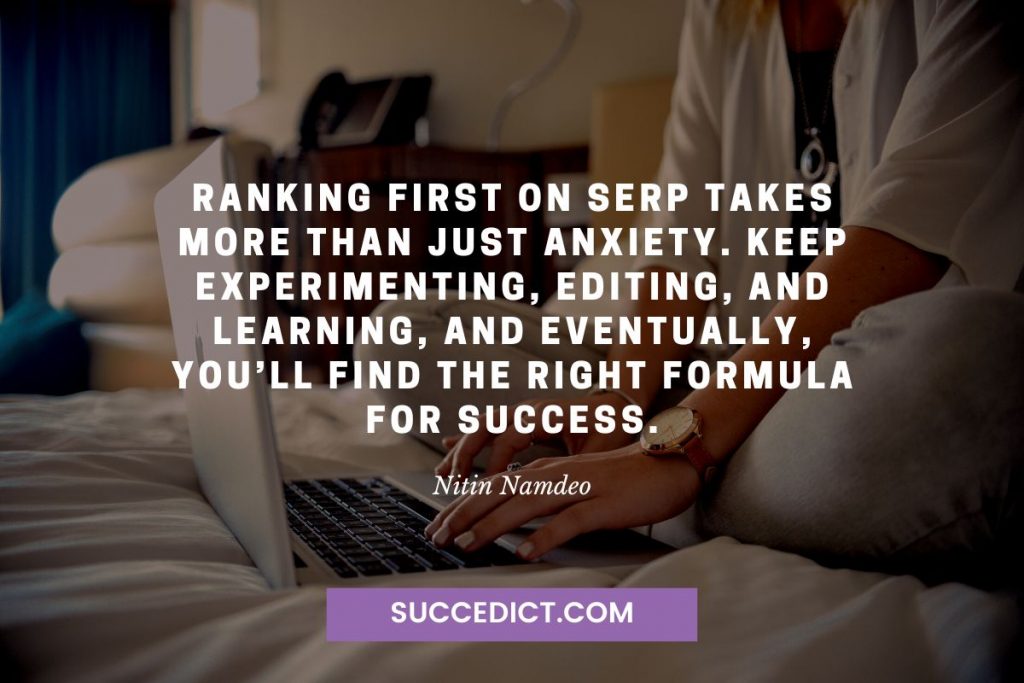 4. "While not every post may rank well on SERP, each one should be a masterpiece. Don't compromise on quality, keep creating great content and your hard work will pay off in due time." – Nitin Namdeo
5. "To be a successful blogger, you must have a thirst for knowledge even when the subject matter doesn't interest you." – Nitin Namdeo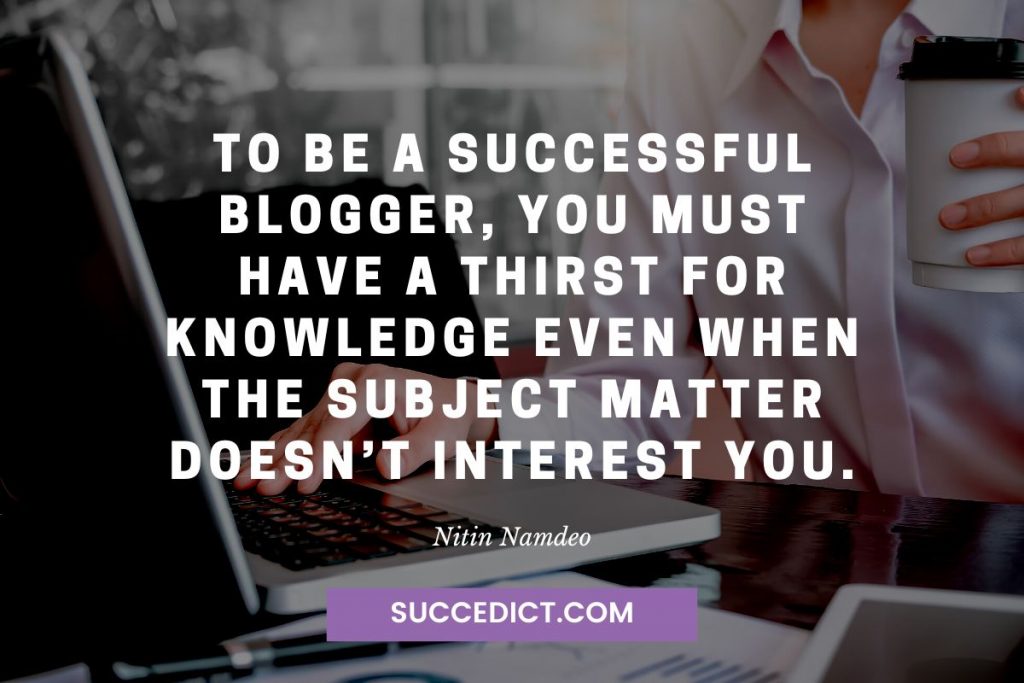 6. "Blogging is a versatile platform that provides opportunities for businesses of all kinds." – Nitin Namdeo
7. "SEO knowledge can certainly help with blogging success, but it's not the only path to success. Blogging requires dedication, hard work, and a willingness to learn and adapt over time." – Nitin Namdeo
8. "Don't get too caught up in chasing big blogging opportunities. Instead, focus on the little things that make your blog unique and valuable to your readers. With time and effort, the big opportunities may come naturally." – Nitin Namdeo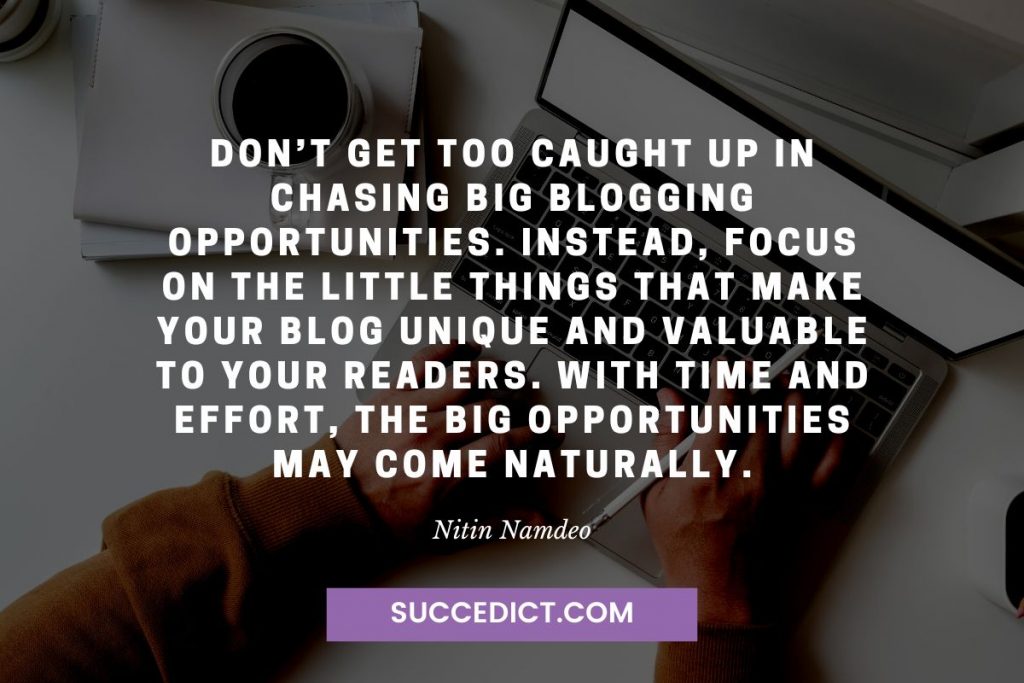 9. "As a new blogger, it's important to choose a niche that you're interested in, as this will help you consistently create content in the long run." – Nitin Namdeo
10. "Blog consistently and you will be rewarded eventually." – Nitin Namdeo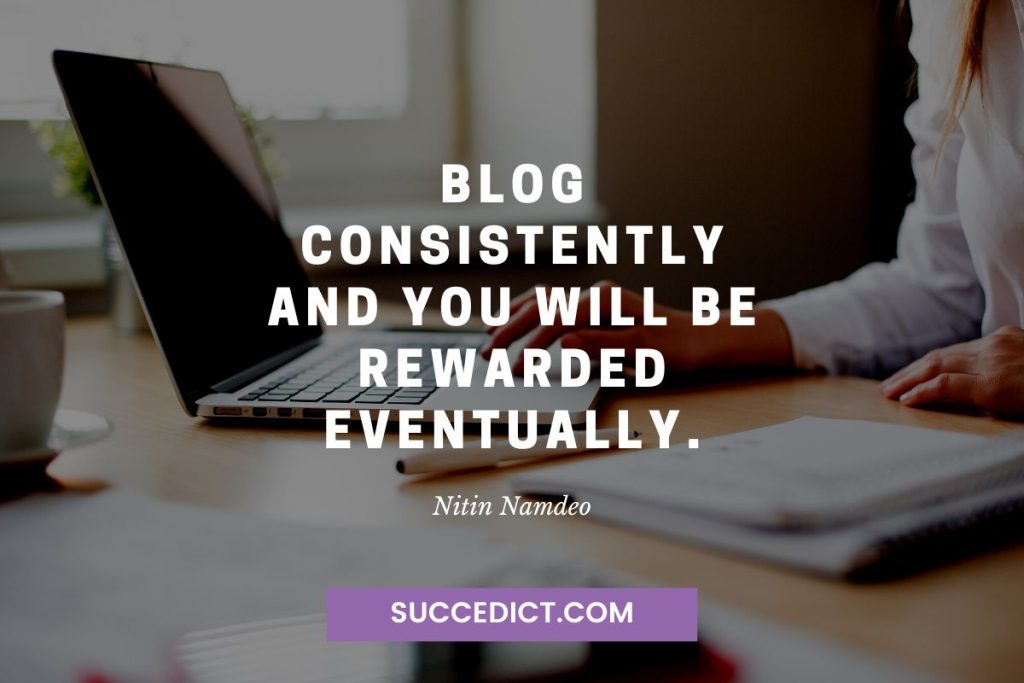 More Quotes For Bloggers
11. "Blogging is not rocket science, it's about being yourself and putting what you have into it." – Unknown
12. "Blogging is a conversation, not a code." – Mike Butcher
13. "Blogging is just writing — writing using a particularly efficient type of publishing technology." – Simon Dumenco
14. "The currency of blogging is authenticity and trust." – Jason Calacanis
15. "Blogging is not about publishing as much as you can. It's about publishing as smart as you can." – Jon Morrow
16. "Blogging is to writing what extreme sports are to athletics: more free-form, more accident-prone, less formal, more alive." – Andrew Sullivan
17. "A blog is merely a tool that lets you do anything from changing the world to sharing your shopping list." – Unknown
18. "Blogging is good for your career. A well-executed blog sets you apart as an expert in your field." – Penelope Trunk
Also Read:
Share This: