If you are looking for motivational nation-building quotes for sharing with the new generation, then you have come to the right place.
The future of our country depends on us. Our leaders must take responsibility for their actions and decisions. They must also ensure that they are working towards building a stronger nation.
A strong nation is a country that is economically stable, politically secure, and culturally diverse, a strong nation is a place where its citizens live comfortably and safely. It also means that every citizen is treated equally regardless of their race, religion, gender, age, ethnicity, etc.
Here you will find the most powerful, inspirational, and influential quotes on nation-building to motivate the youth and inspire them to achieve greatness in the nation.
Strong minds build strong nations.

– Nitin Namdeo
Nation Building Quotes
1. "From Labour to Leader, Everyone's participation is essential in nation-building." – Nitin Namdeo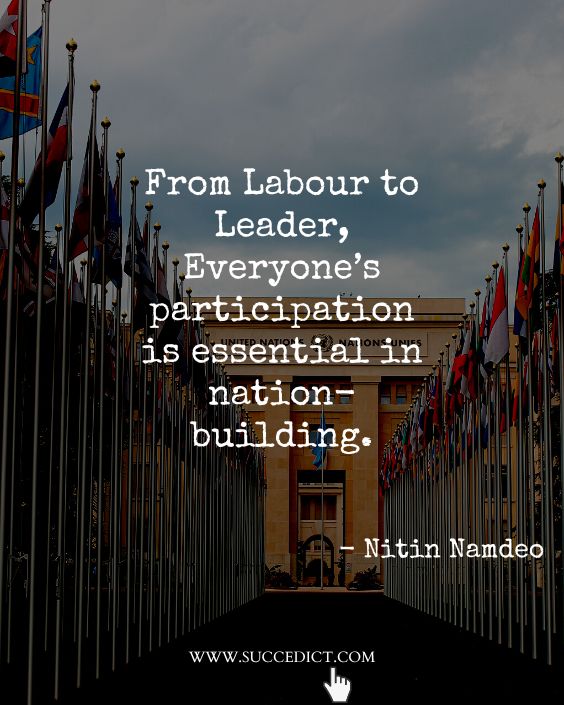 2. "Only an educated nation can be a powerful nation." – Nitin Namdeo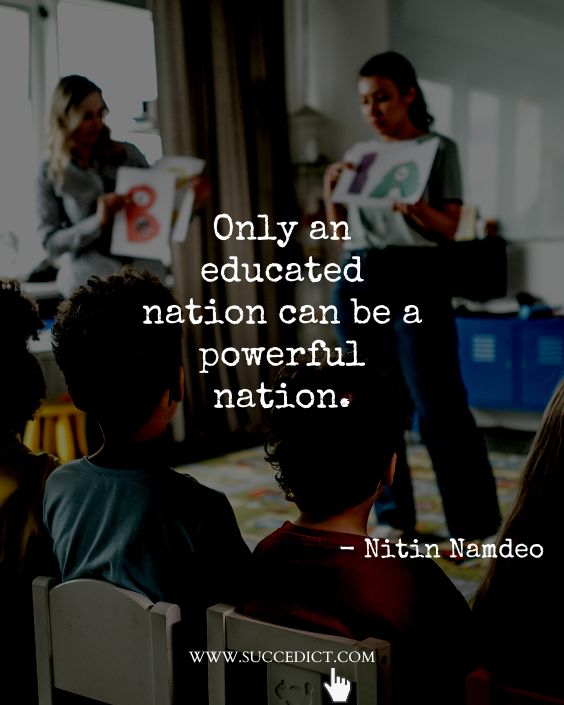 3. "A nation's strength doesn't come from the people who hold a gun, but from the people who hold the vision for change." – Nitin Namdeo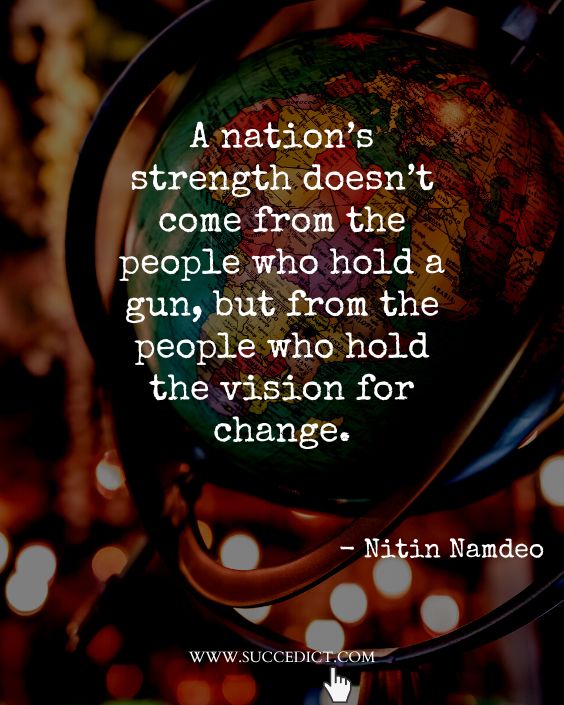 4. "If you want to build a strong nation, you must be firm and resolute." – Nitin Namdeo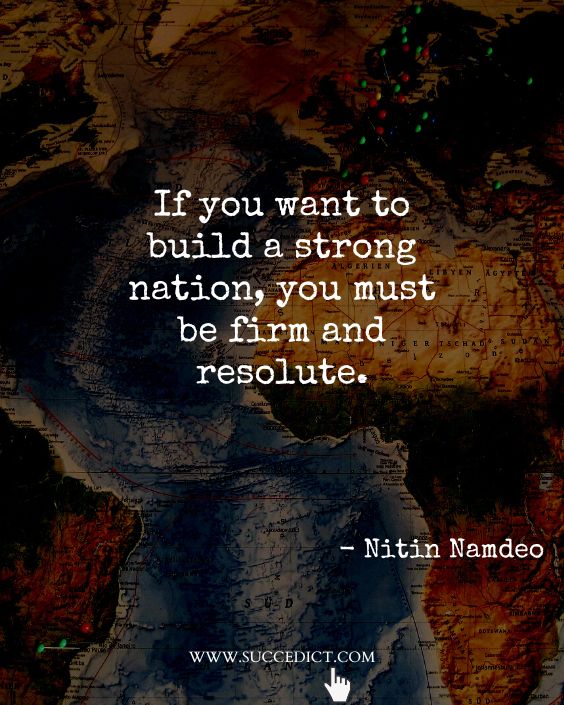 5. "A strong nation is built on the foundation of strong people, who know their rights and duties and act accordingly." – Nitin Namdeo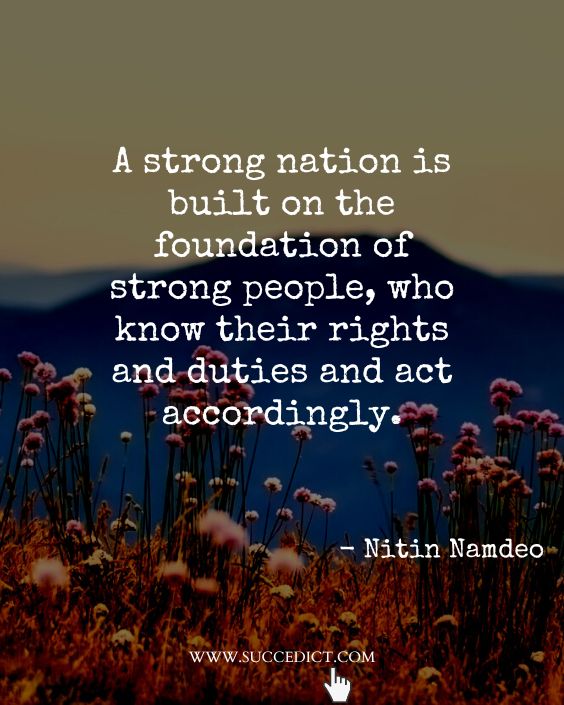 6. "If a nation is to be powerful, it must be organized for strength." – Nitin Namdeo
7. "The strongest empires are built upon the spirit of the people." – Nitin Namdeo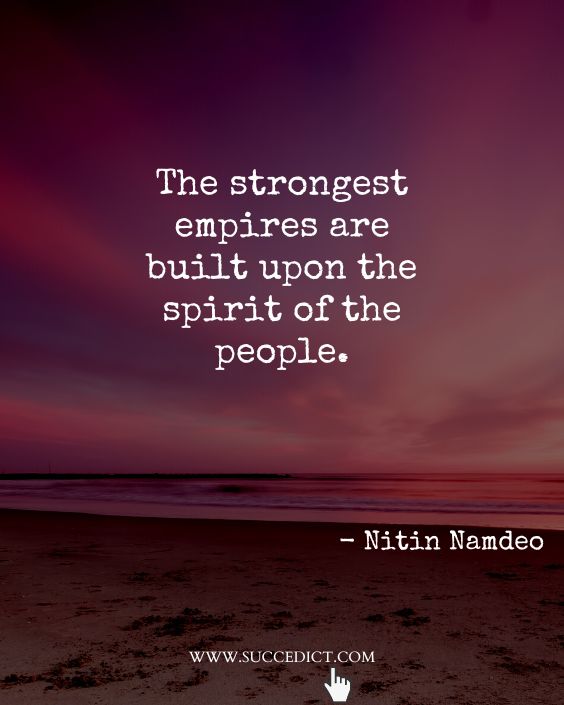 8. "We're stronger when we all pull together. There's strength in numbers, so get involved and make a difference." – Nitin Namdeo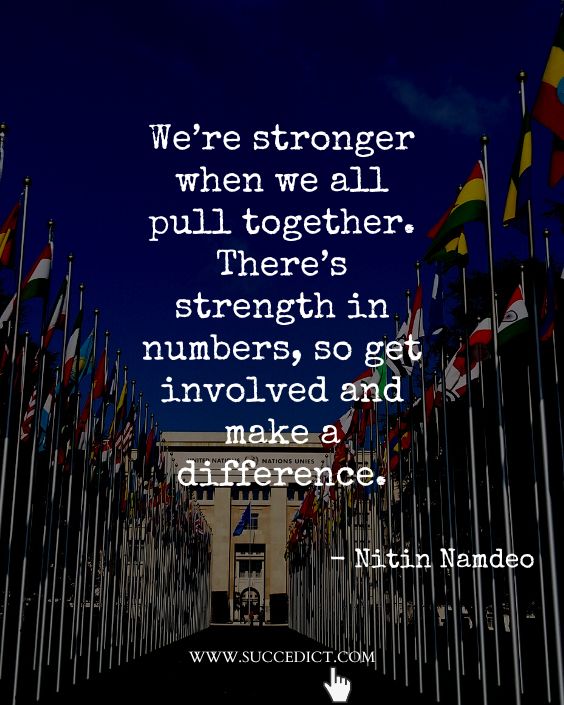 9. "A nation's greatness is not measured by the size of its territory, but rather by the quality of its ideas and ideals." – Nitin Namdeo
10. "There is no better way to build a strong nation than by empowering its woman." – Nitin Namdeo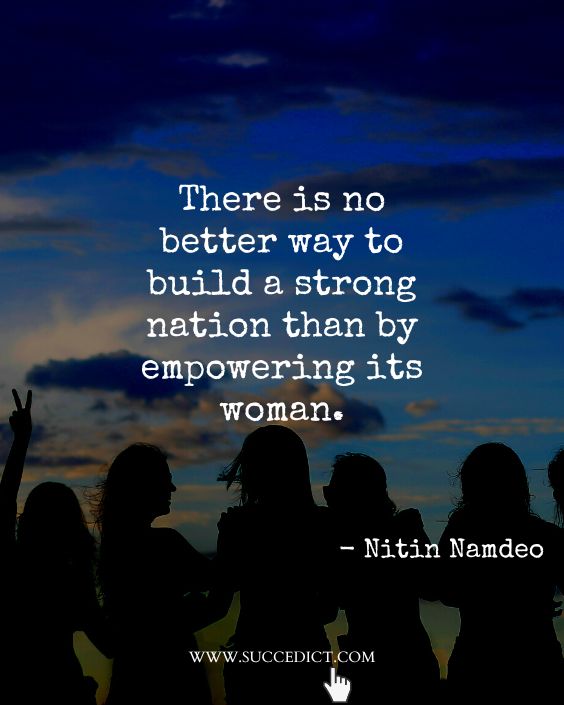 Inspirational Quotes on Nation Building
11. "Quality education is the key to building a strong nation." – Nitin Namdeo
12. "If something is wrong in our country, instead of blaming others, we should bear the responsibility to bring the change." – Nitin Namdeo
13. "Only a selfless person can be a true patriot." – Nitin Namdeo
14. "The country is always rich, powerful and great, where people are honest towards themselves and others." – Nitin Namdeo
15. "A country can never be powerful where women are weak." – Nitin Namdeo
16. "Just hoisting the flag is not enough, if you really respect the country, then you have to be honest to the country." – Nitin Namdeo
17. "Quality education is the key to building a strong nation." – Nitin Namdeo
18. "The country's rules and laws demonstrate the dignity and power of the country, but if the rules and laws are not advanced over time, it can become a major obstacle in the development of the country." – Nitin Namdeo
19. "I believe that the biggest reason for corruption is the lack of quality education, as long as education is served as a formality, the country cannot prosper." – Nitin Namdeo
20. "If something is wrong in our country, instead of blaming others, we should bear the responsibility to bring the change." – Nitin Namdeo
21. "You will not always be there but your country will be. Why not help to make your country great?" – Nitin Namdeo
22. "Spirituality is vital in politics because we can build a great nation only if we produce great human beings." – Sadhguru
23. Transforming a nation doesn't take spiritual enlightenment – just some sense and love for everyone who lives around us. – Sadhguru
24. "A nation's worth lies not in the value of its currency, but in the character of its people." – Abhijit Naskar
25. "A secular government is a human government, whereas a non-secular government is a government of animals." – Abhijit Naskar
26. "Show me the heroes that the youth of your country look up to, and I will tell you the future of your country." – Idowu Koyenikan
27. "No nation can truly develop unless fanaticism, primitive superstitions and metaphysical non-sense are eradicated." – Abhijit Naskar
28. "Great Nation is a nation that respects the services of the hero" – Soekarno
29. "Your pride for your country should not come after your country becomes great; your country becomes great because of your pride in it." – Idowu Koyenikan
30. "What we need now is a nation of great people who live to positively impact others and build enduring legacies." – Fela Durotoye
31. "No matter what you do, if you are not educating your child, you are not participating in nation-building." – Nitin Namdeo
Nation Building Quotes Images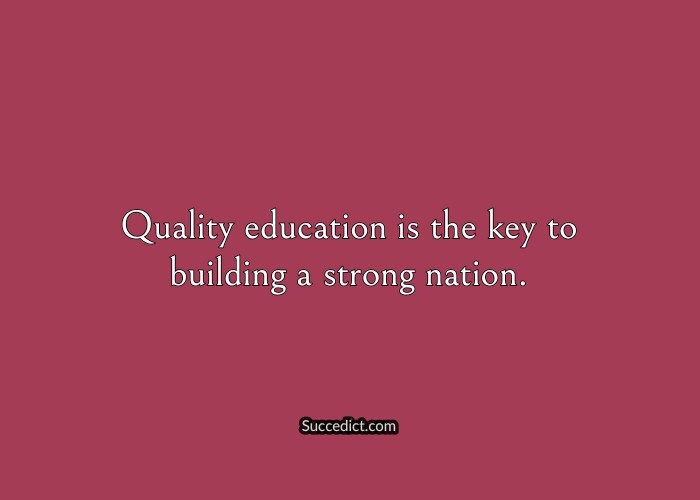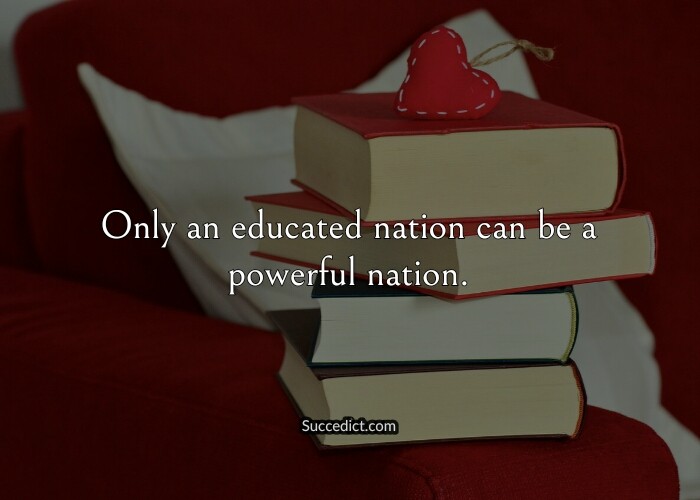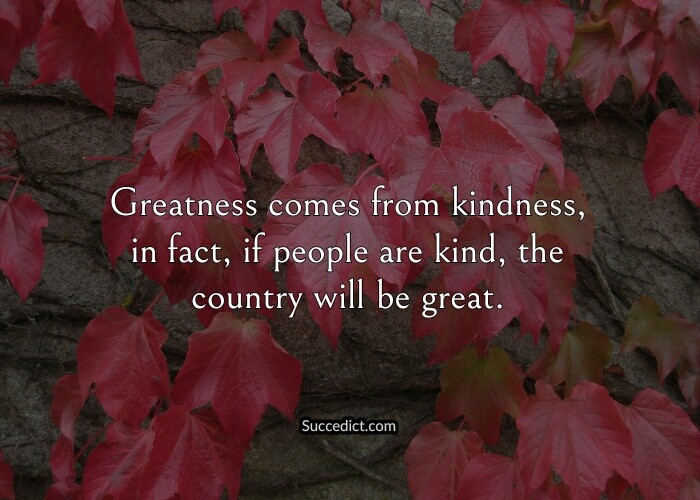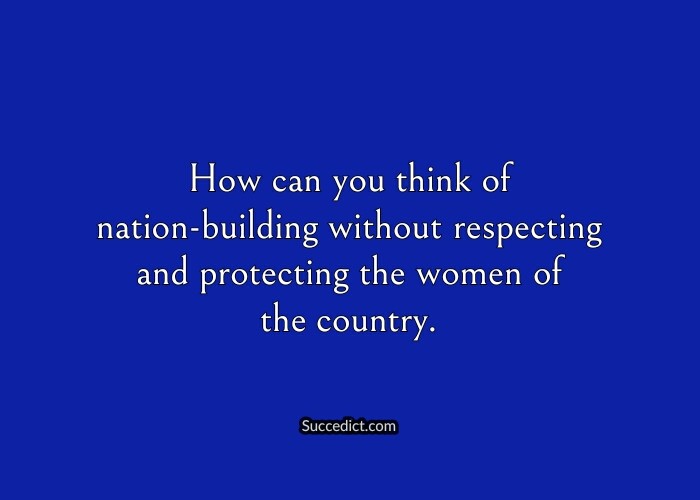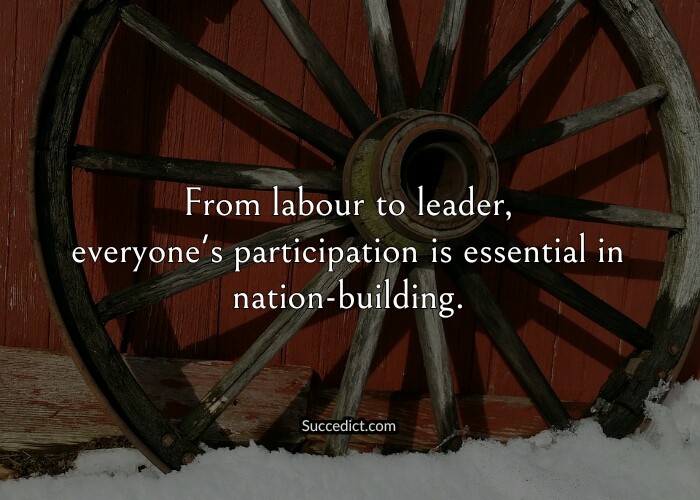 Also Read:
Share This: