A brave man is the one who can solve all problems with great decency without losing his temper under any circumstances. Bravery is not a physical but mental ability which shows how generous your heart is. Read these quotes on bravery to become brave.
Quotes On Bravery
1. Those who have the bravery to fight odds always make their own paths to success.
2. The more positive your thoughts are, the more bravely you will overcome all obstacles.
3. The true bravery is not in winning but in not giving up even after losing.
4. Bravery comes not from physical strength but from mental strength.
5. Those who dare to bravely face unknown adversities take risks and succeed.
6. Be brave and you will never need to make excuses again in life and career.
7. You are always brave enough to try again after failure.
8. True braves are those who win the hearts of others with kindness and compassion.
9. Instead of torturing the weak, the true brave help them and inspire them to move forward.
10. The bigger your heart is, the brave you are.
11. Bravery is in doing what you fear.
12. Escaping yourself from the prison of your thoughts is also a type of bravery.
13. A dishonest person can never be brave and a brave can never be dishonest.
14. Being loyal to yourself and to others in any situation is a kind of bravery.
15. A brave and capable person is never afraid of change.
16. True bravery is required when you have to fight with obstacles without losing your temper.
17. After every failure, you either become braver or become more vulnerable.
18. There is almost no difference between brave and lucky.
19. You should have enough bravery to take action for what is right for you.
20. Be brave enough to experience life at its fullest.
Bravery Quotes About Life
21. Bravery is when you forgive and forget while you could have taken action.
22. Not cruel, but kind is brave.
23. Heartfelt bravery is required for every kind of act of kindness.
24. True bravery is not in humiliating others but in lifting others.
25. Fear of the unknown can only frighten the cowards, it thrills the brave.
26. You are brave enough to love and live again. Your past doesn't belong to your future.
27. Accepting your failure without blaming others is a sign of bravery.
28. The challenges you face bravely makes your character.
29. Bravery is in facing challenges that you did not expect.
30. The challenges frighten the coward and inspire the brave.
Bravery Quotes Images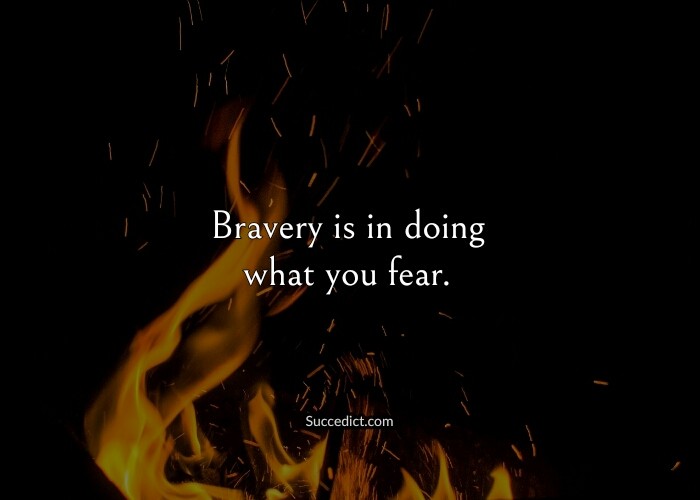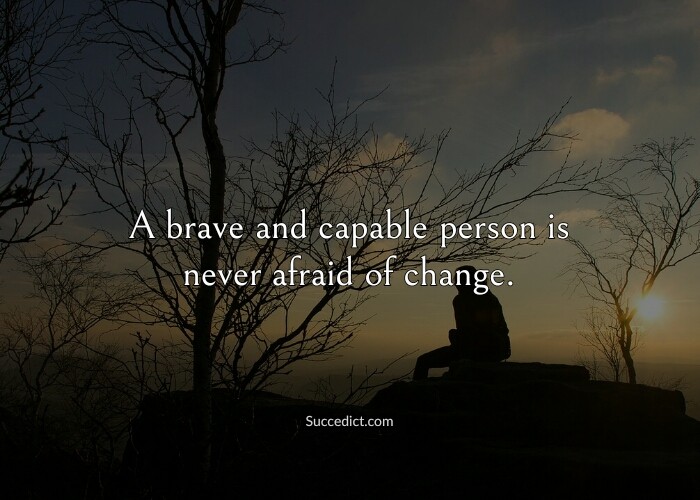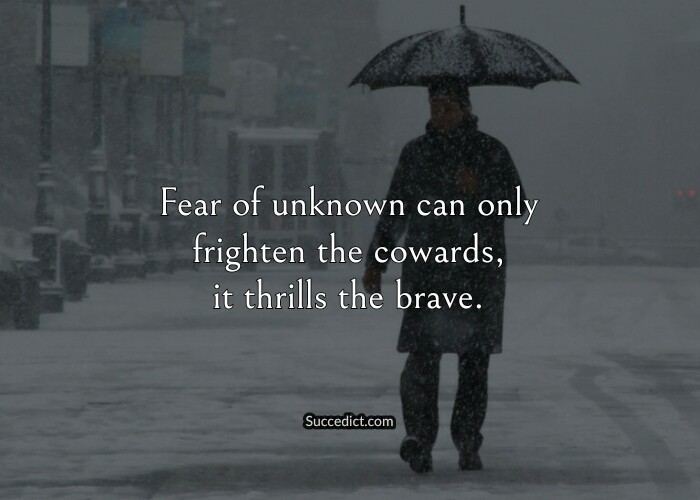 Also Read:
Share This