Here you will find our collection of BTS Quotes and sayings that will inspire you to live your life to the fullest.
BTS, also known as the Bangtan Boys, is a South Korean boy band that was formed in 2010 and debuted in 2013 under Big Hit Entertainment. The septet—consisting of members Jin, Suga, J-Hope, RM, Jimin, V, and Jungkook—co-writes and co-produces much of their own output. You can know more about them here.
Fashion tells about who you are from external point of view.

– Suga
---
Kpop BTS Bangtan Boys Gifts Set for Army
---
BTS Quotes
1. "If you can't respect, don't even open your mouth." – Kim Namjoon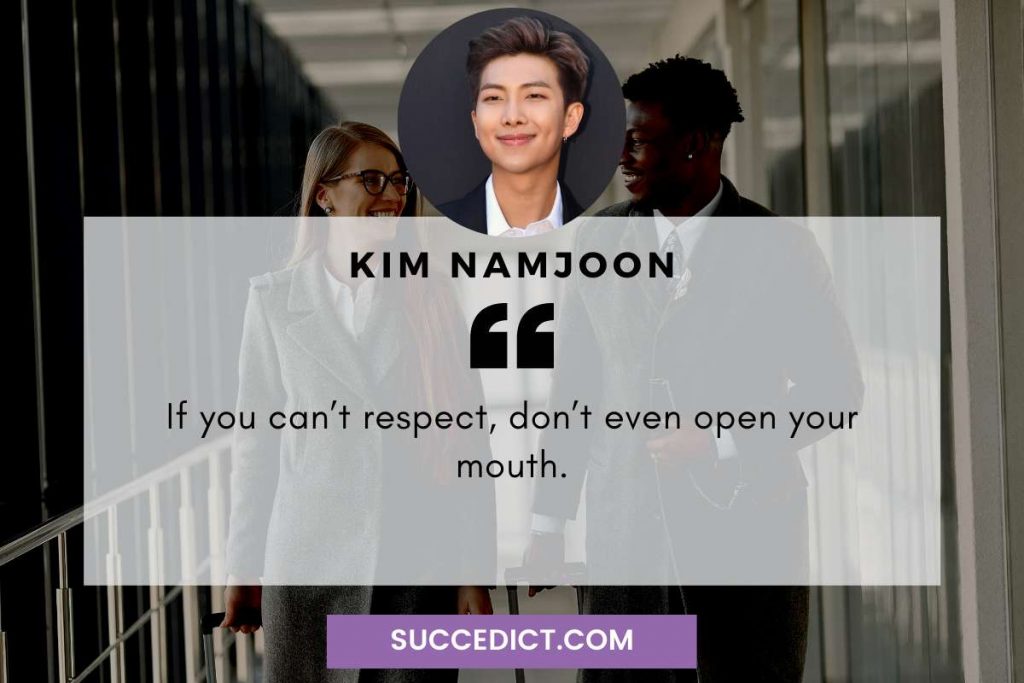 2. "A warm smile is the universal language of kindness." – J-Hope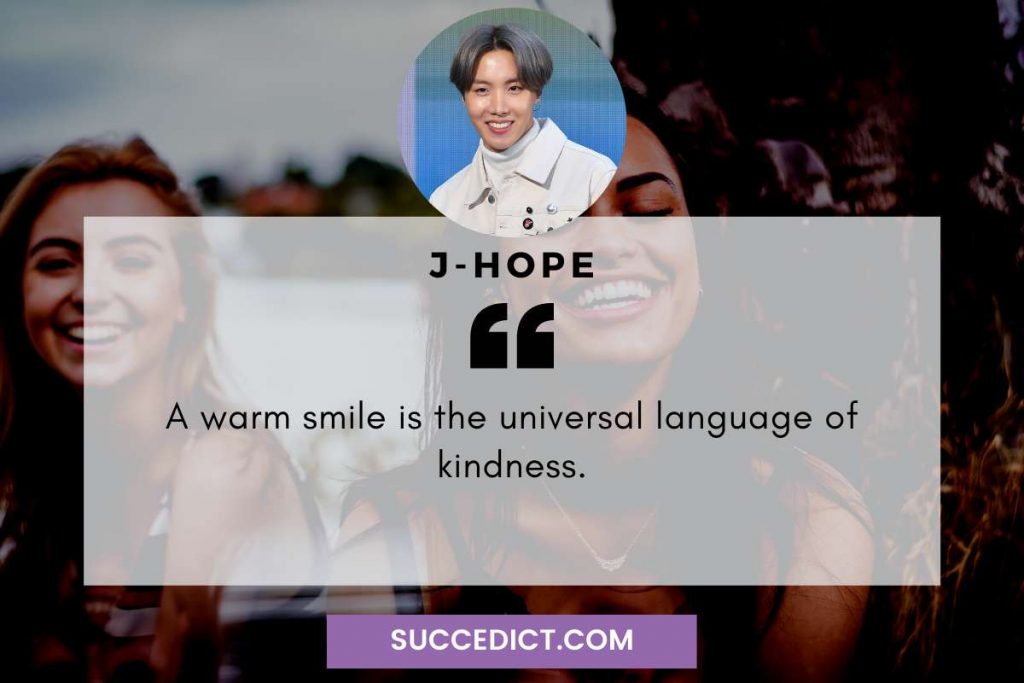 3. "Find your name, find your voice by speaking yourself." – Kim Namjoon
4. "If you don't work hard, their won't be a good result." – J-Hope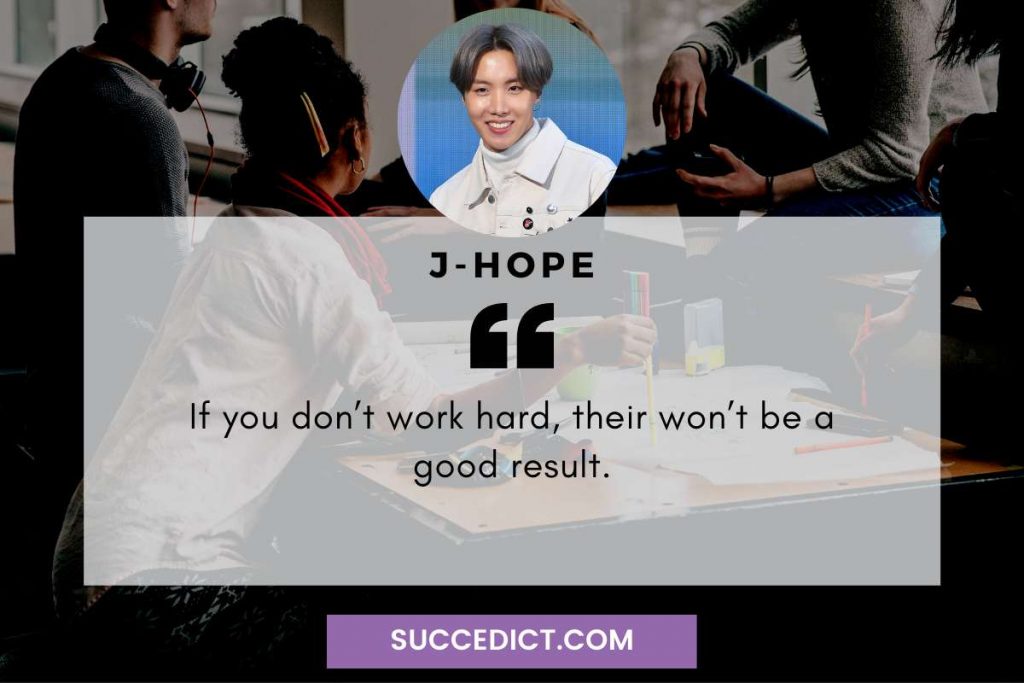 5. "Life is a sculpture that you cast as you make mistakes and learn from them." – RM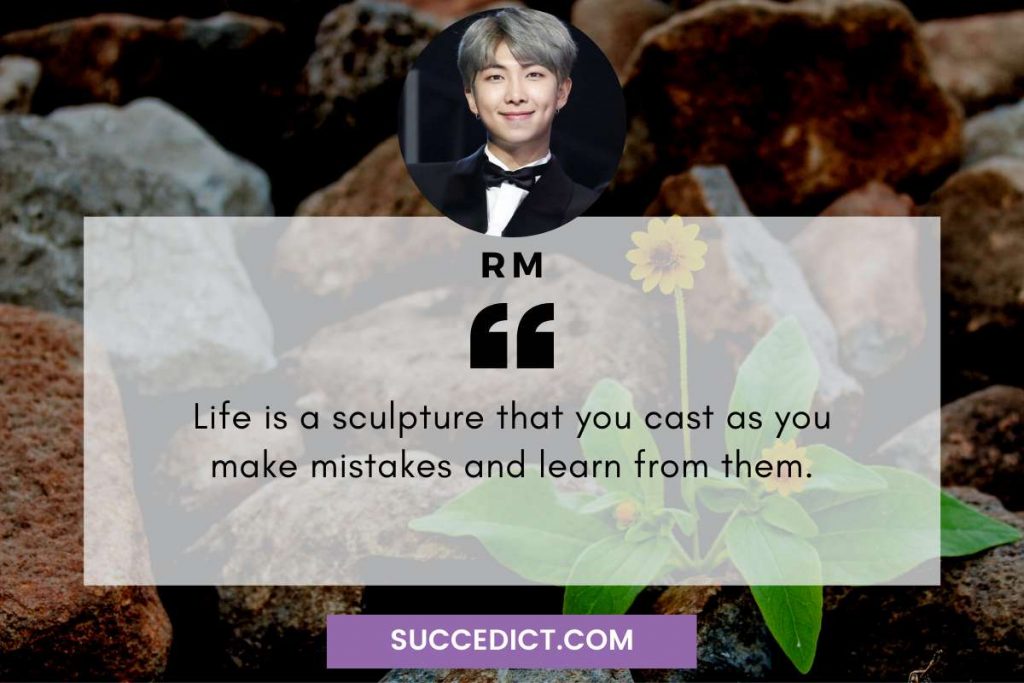 6. "I believe that there's no improvement if you have an inferiority complex and victim mentality." – Kim Namjoon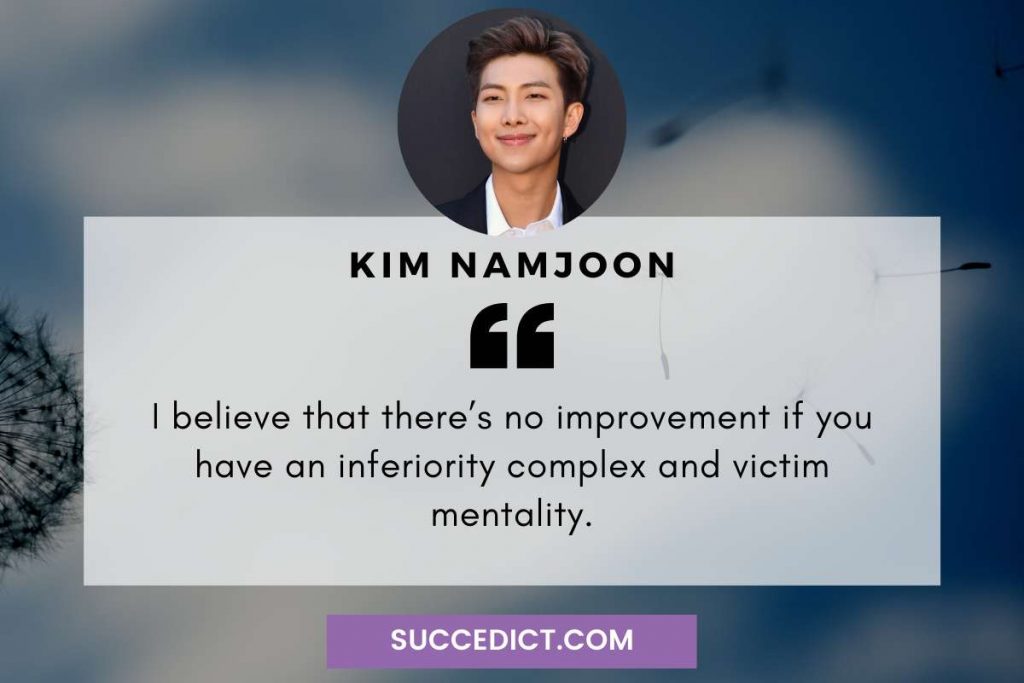 7. "Living without passion is like being dead." – Jungkook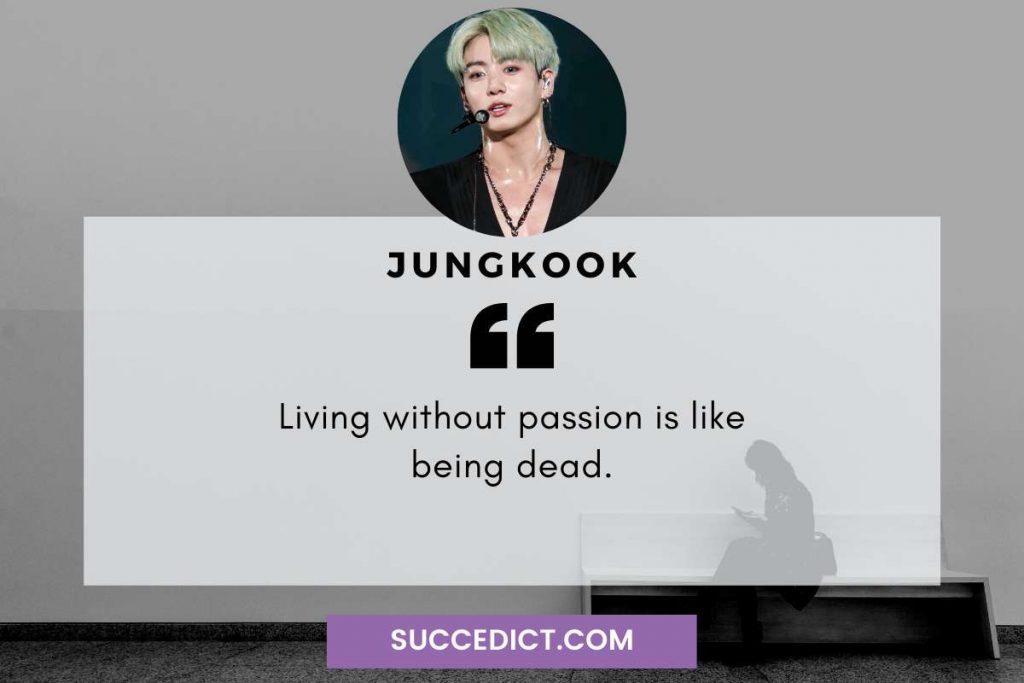 8. "Those who keep trying without giving up are the ones who succeed." – Jin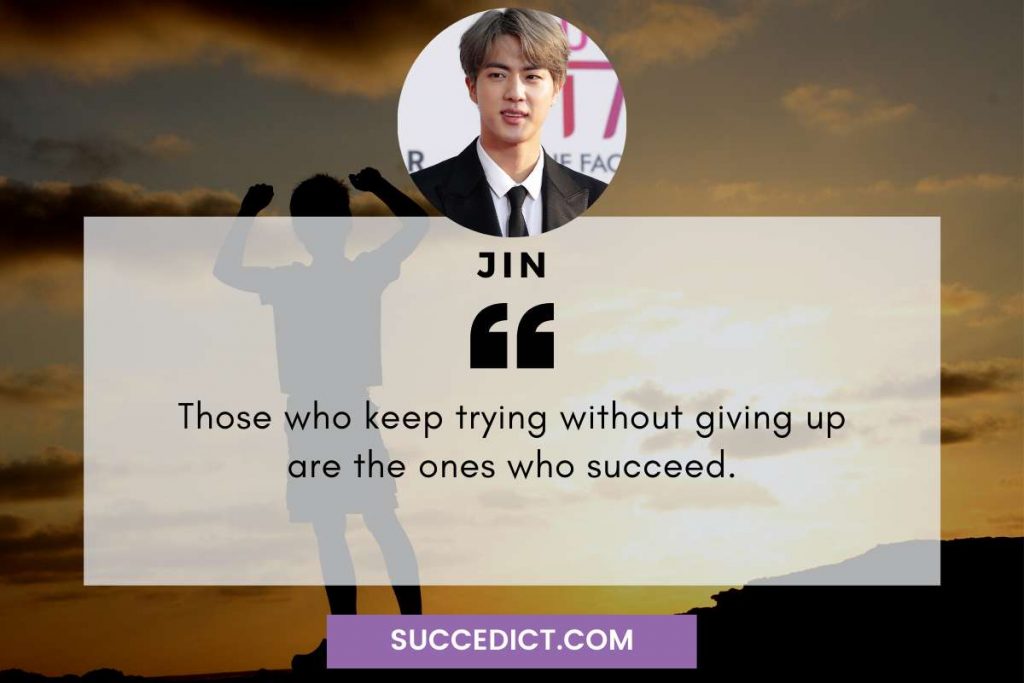 9. "Life isn't about being perfect, it's about accomplishing your dreams." – Jungkook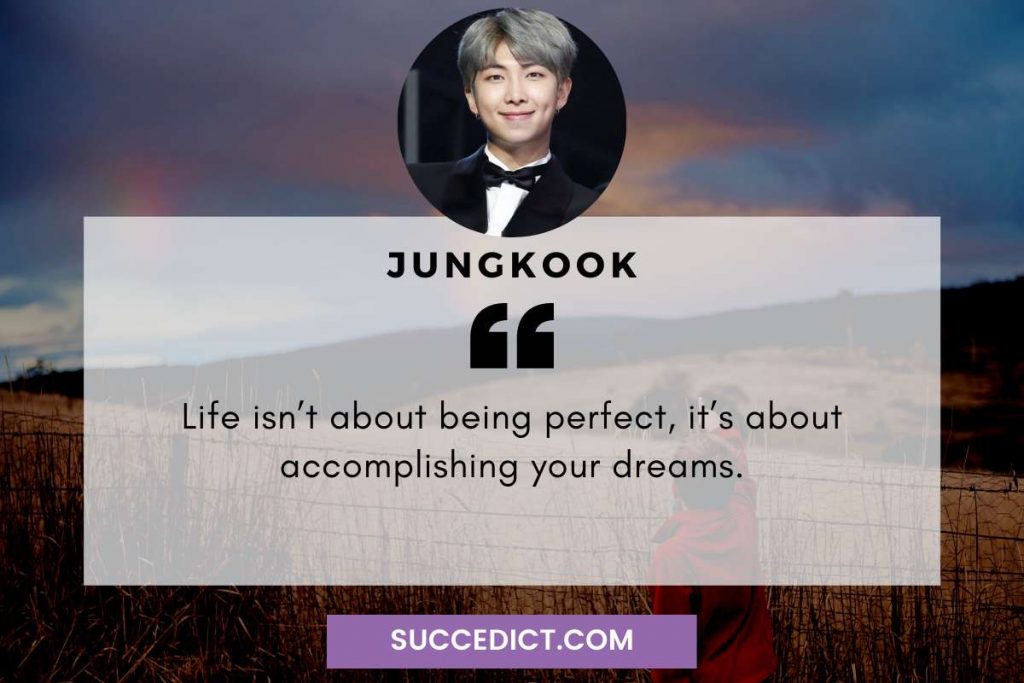 10. "No one else can take responsibility for you." – Suga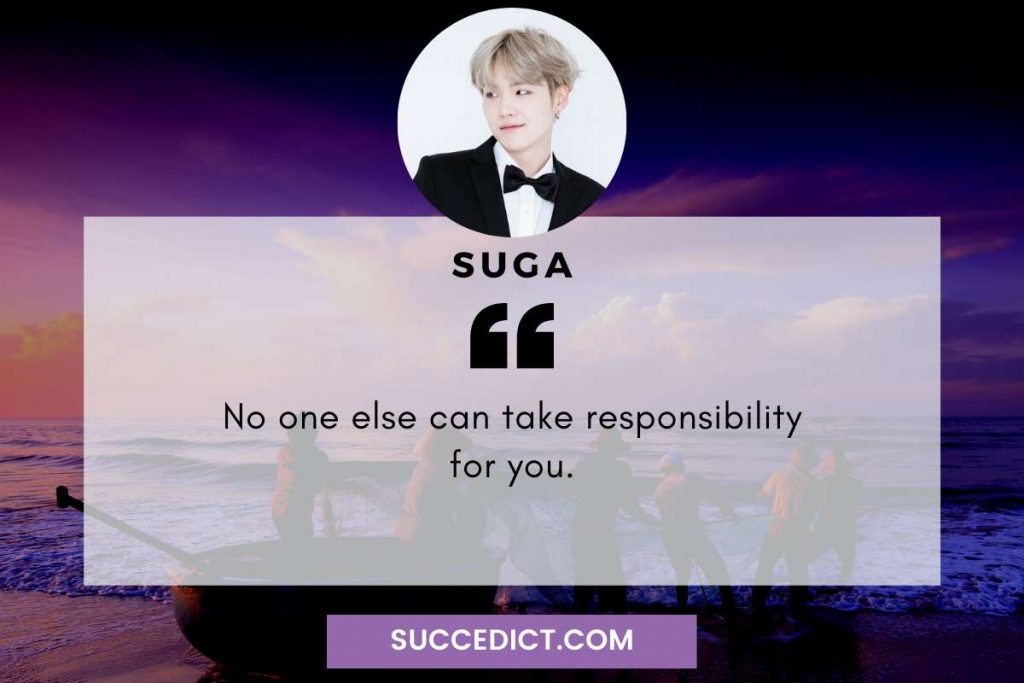 Inspirational BTS Quotes
11. "Know that the pain will pass. And when it does you will be stronger." – Jimin
12. "Break the glass ceiling that cages you." – BTS, Not Today
13. "I hope you know your limits well, but don't stay within those limits. Overcome the limits each day." – RM
14. "The words you say make bruises that never fade away." – Suga
15. "There's no knowing what will come, but hard work will get us somewhere." –  Junkook
16. "No sleep makes a human into another human." – RM
17. "The only time you should ever look back, is to see how far you've come." – Bangtan Boys, Butterfly
18. "Where you stand now is what defines you." – J-Hope
19. "There is beauty in everything, just not everybody sees it." –  Jimin
20. "Life is more beautiful knowing that we've taken a loan on death. Even light is treasured more when there's darkness." – RM
BTS Quotes Love Yourself
21. "I have come to love myself for who I am, for who I was, and for who I hope to become." – RM
22. "Whatever, big or small, you are you after all." – BTS, Paradise
23. "Decide for yourself what it means to be happy." – BTS, Lights
24. "Be what you want to be, not what others want to see." – Jimin
25. "If you want to love others, I think you should love yourself first." – RM
26. "Don't give up on yourself. Take care of yourself and take control of your life." – Jimin
27. "I thought the phrase 'Love Yourself' would mean extra special to people who are harsh on themselves." – Jimin
28. "The biggest love we're all searching for is the love for one's self." – RM
29. "Love yourself. Love myself. Peace." – Suga
30. "You can't stop me lovin' myself." – BTS, Idol
Meaningful BTS Quotes
31. "Popularity is a bubble. It's a mountain: you can go up really hard but walk down really fast." – RM
32. "It's all right to not have a dream, if you have moments where you feel happiness for a while." – BTS, Paradise
33. "Silence is golden. Don't waste time." – Jimin
34. "Without anger or sadness, you won't be able to feel true happiness. – Jungkook
35. "Once your heart is moved, it will develop to something better and positive." – Jimin
36. "Emotions are so different in every situation and every moment, so I think to agonize every moment is what life is." – Suga
37. "Everyone suffers in their life. There are many sad days. But rather than sad days, we hope to make better days. That's what makes us live. That's what makes us dream." – RM
38. "The dawn right before the sun rises is the darkest." – BTS, Tomorrow
39. "We must cherish the importance of 'me,' 'you' and 'us'." – Kim Seokjin
40. "Life goes on. Let's live on." – BTS
Best BTS Quotes
41. "Life is tough, and things don't always work out well, but we should be brave and go on with our lives." – Suga
42. "The morning will come again. No darkness, no season is eternal." – BTS, Spring Day
43. "When things get tough, look at the people who love you! You will get energy from them." – J-Hope
44. "Everything becomes a bad thing when you think negative. When you think positive, it becomes better. That's what I believe." – Jin
45. "Follow your dream like breaker. Even if it breaks down, don't ever run backward, never. Because the dawn right before the sun rises is the darkest." – BTS
46. "The reason we shine is that you give up the light to shine and we'll be the moon for you." – BTS
47. "Happiness is not something you have to achieve. You can still be happy during the process of achieving something." – BTS
48. "Life is more beautiful knowing that we've taken a loan on death. Even light is treasured more when there's darkness." – BTS
49. "Have confidence in your face from the moment you wake up in the morning." – BTS
50. "Run faster than those dark clouds." – BTS, Life Goes on
BTS Quotes (V)
51. "Don't be trapped in someone else's dream." – V
52. "I have a big heart full of love, so please take it all." – V
53. "Purple is the last color of the rainbow. Purple means I will trust and love you for a long time." – V
54. "You're too young to let the world break you." – V
55. "When things get hard, stop for awhile and look back and see how far you've come. Don't forget how rewarding it is. You are the most beautiful flower, more than anyone else in this world." – V
56. "Trust is like paper. When it crumbles, it will never be perfect again." – V
57. "Being weird is somehow cute." – V
58. "You can't live without love." – V
59. "You know you really love someone when you don't hate them for breaking your heart." – V
60. "Hard work will never betray you." – V
Iconic BTS Quotes
61. "Even if you're not perfect, you're a limited edition." – Do You – RM
62. "To lose your path is the way to find that path." – BTS, Lost
63. "Those who want to look more youthful should live life with a young heart." – Jin
64. "Dream, you will fully bloom / After all the hardships" So Far Away" – Suga, Agust D
65. "We were too young and immature to give up, you idiot" – Suga, Min Yoongi
66. "Never give up on a dream that you've been chasing almost your whole life." – Jimin
67. "You never know the value of what you have until you lose it." – J-hope
68. "You are the leader of your own life." – J-hope
69. "The deeper the night, the brighter the starlight." – BTS, Mikrokosmos
70. "In the middle of the road, in the moment you want to give up, shout out even louder." – BTS, So What
BTS Quotes For Bio
71. "So what / Don't stop and worry yourself / It's good for nothing / Let go" – So What
72. "In the dark dawn, spreading trembling wings / Keep on shining make it brighter than a spotlight" – Dream Glow
73. "I'm diamond, you know I glow up." – Dynamite
74. "Go your own way / Even if you live a day / Do something / Put weakness away." – No More Dream
75. "Even when this rain stops, when clouds go away, I stand here, just the same." – J Hope
76. "Please don't be afraid, don't worry yourself. The end and beginning, beginning and end are connected." – Suga
77. "You can't just come into someone's life, make them feel special, and then leave." – Taehyung
78. "Even if it's a road of thorns, we still run." – Suga, Never Mind
79. "Not so perfect, but so beautiful" – Jin, Epiphany
80. "Erase all sad memories. Hold each other's hands and smile." – BTS, 2! 3!
Funny BTS Quotes
81. "English is not a barrier when you are as cute as me!" – Jimin
 82. "I've changed my name to J-Horse now." – J-Hope
Also Check Out:
Share This